"But why can sports wait?"- Draymond Green provides new perspective to NBA Boycott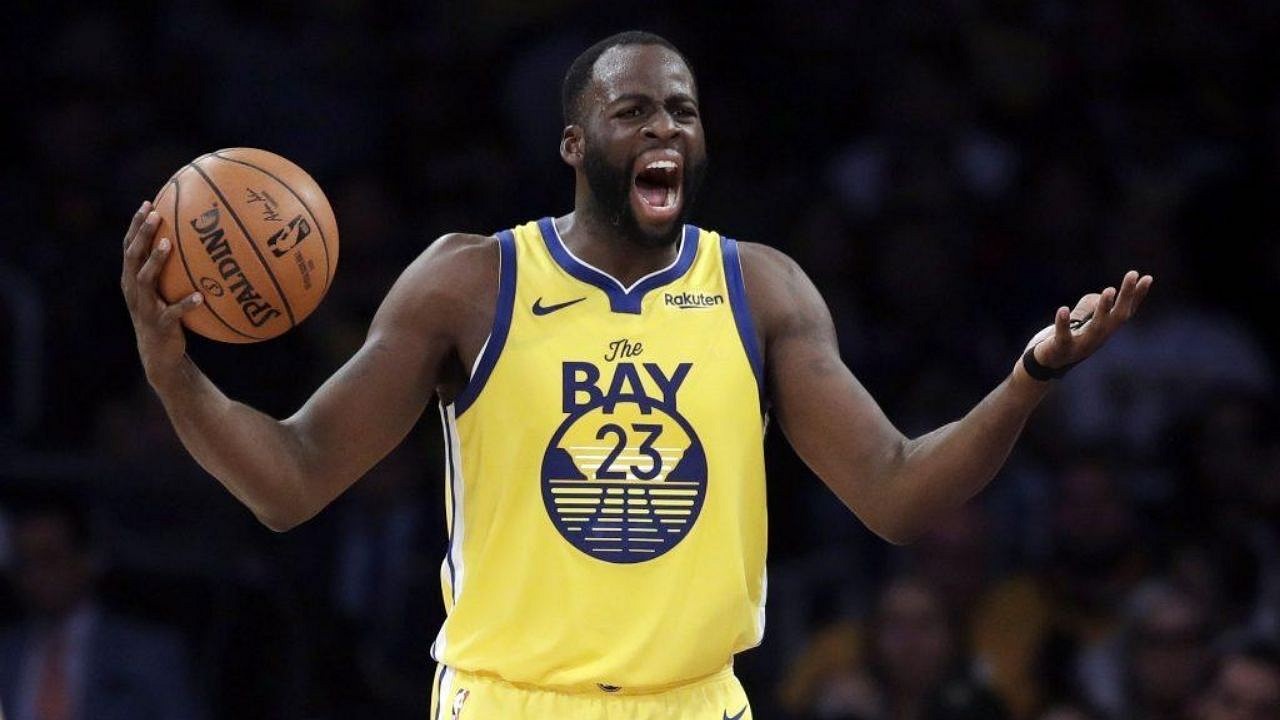 The 2017 DPOY, 3 * All Star and 3-time NBA Champion Draymond Green voices his opinion on the NBA Boycott and provides a fresh perspective.
Anyone who has been following the NBA for the past few years knows Draymond Green is a very emotional player and never shies away from saying what is in his heart.
Amidst all that has happened the past few days, the Jacob Blake shooting to Milwaukee Bucks leading the charge and refusing to play yesterday's round 1 game, where they had a chance to seal the series, emotions have been high and Draymond did not shy away from voicing his opinion.
Also Read : "Players boycott Playoff Games due to Jacob Blake shooting."
"But why can sports wait?" – Draymond Green raises poignant questions
Draymond commented on the House Of Highlights post on Instagram, announcing the fact that Lakers and Clippers have decided to not continue the rest of the season, replying to a certain person commenting "Sports can wait".
The Warriors star raises a very important question on 'why only sports should wait' and not other professions too. While his question does provide a fresh perspective, fans feel Draymond is missing the point.
Green wants players to continue playing and use their platform to talk about police brutality in the nation. He wants players to think about the next steps now that they have caught the attention of the people.
This is my response/many questions to a guy that said sports can wait. pic.twitter.com/OShzslHnwI

— Draymond Green (@Money23Green) August 27, 2020
Also Read : "Lakers and Clippers decide not to continue rest of the season."
Is Draymond's opinion the correct one?
What Draymond has said makes entire sense on paper, about how they need to keep the platform that gave them their voices, but we need to realize that the situation right now hasn't improved. Despite the Black Lives Matter movement and all other steps the NBA took to talk about social injustice, police brutality against black men continues.
Hence, the current scenario of players boycotting the games and asking owners to use their political clout and enforce change could infact be the start of a mini-revolution in the country.
---
Share this article