"Celtics fans were shaking up our bus when we were leaving": Lamar Odom revealed what had happened right after Kobe Bryant and his Lakers lost to Boston in the 2008 NBA Finals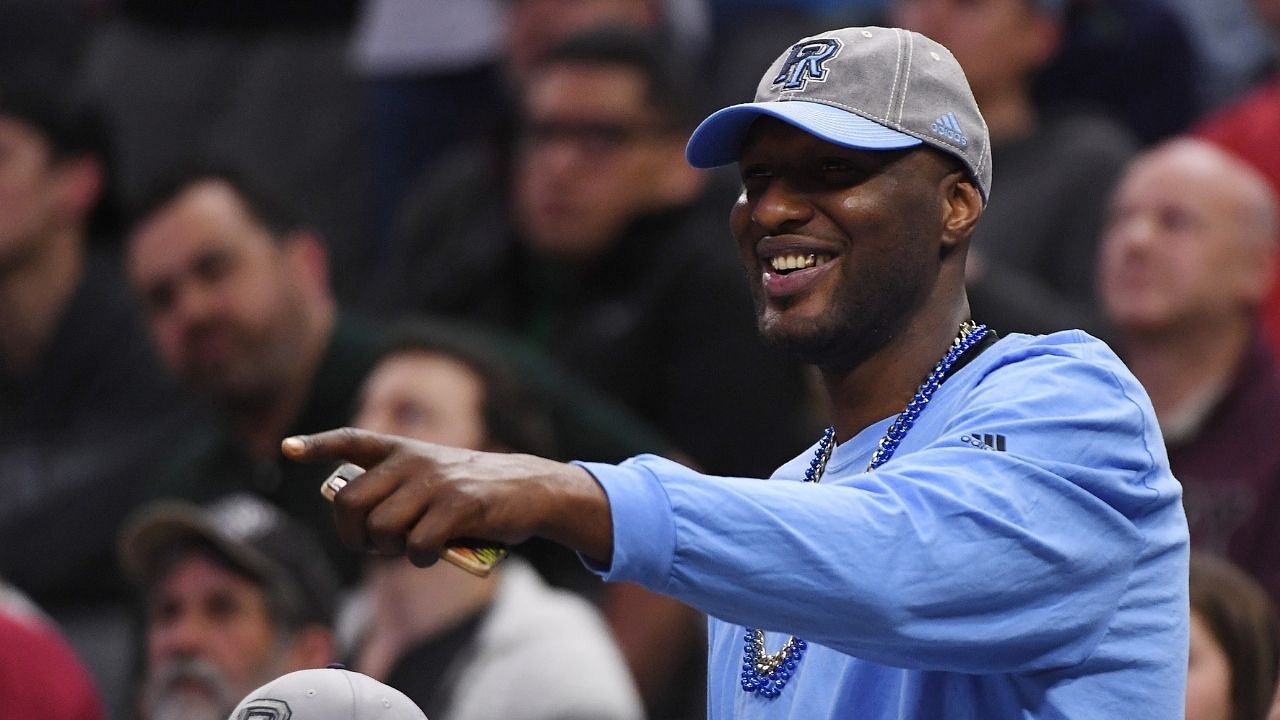 After losing Game 6 of the NBA Finals, Lamar Odom reveals how the Boston Celtics fans were shaking up Los Angeles Lakers' bus.
Back in 2008, the two organizations met in the NBA Finals. The Lakers, behind the leadership of Kobe Bryant, were the top-seeded Western Conference champions playing against Paul Pierce and Kevin Garnett-led Boston Celtics, who were the top-seeded Eastern Conference champions.
It wasn't really the competitive matchup that everyone had expected it to be. The Boston Celtics had defeated the Lakers 4-2, to win the championship.
In a recent interview with VLAD TV, Lamar Odom, a member of the 2008 LAL squad, revealed what had happened immediately after the Lakers lost the series and sat in their bus. He detailed a memorable experience when the Celtics fans were shaking their bus:
"We not only lost, they beat our a**. In that sixth game, they beat us so bad, they wouldn't even let our bus leave. They were shaking up our bus when we were leaving. So God knows what would've happened had we won that game."
Also Read: "I want Ben Simmons to be aggressive every single play": Joel Embiid details his expectations from his All-Star Sixers teammate
"We had a break for 1-2 weeks and then had to bring our a** right back in the gym": Lamar Odom
Obviously, losing the finals would have shaken the whole team, in this sense, it was quite literal. But with determined players on the squad like Kobe Bryant, Lamar Odom and Pau Gasol, they knew that they had to answer back for the embarrassment they faced.
Lamar Odom revealed how the team got a two-week break before all of them had to hit the gym for their next season's preparations. Odom said:
"It was a short, short, short, hurt. Then you got your party on for a week or two, and then you had your a** right back in the gym, getting ready for the season."
Also Read: "Stephen Curry cooked John Wall": Warriors superstar got the better of the former Wizards star in their blowout win over the Rockets
Clearly, the team redeemed themselves and how. They managed to win the next two championships. They even managed to get their revenge on the Boston Celtics. In a series that went down to the wire, the Lakers winning the 2010 NBA Finals 4-3.
---
Share this article