"Stephen Curry cooked John Wall": Warriors superstar got the better of the former Wizards star in their blowout win over the Rockets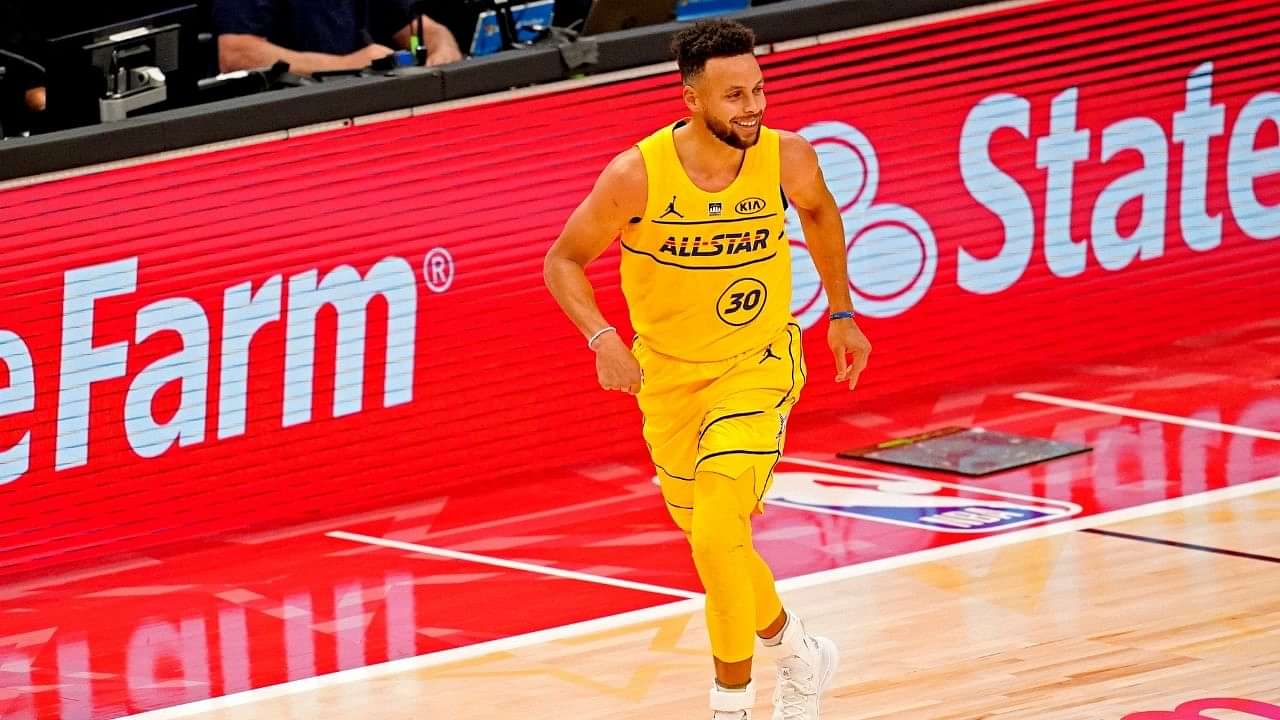 Warriors' superstar Stephen Curry shows off some of his magic, as he makes this incredible wraparound layup, makes it a 3 point play
The Golden State Warriors made sure they did not fall into a losing streak, as they beat the Houston Rockets 125-109. Warriors managed to split their back-to-back matches, after losing a close encounter to the Wizards last night.
Stephen Curry led the way for the Dubs, as he scored 38 points, grabbed 8 rebounds, and dished 5 assists. This marked his 6th straight 30+ point performance, which is a career-best for Curry. He tied the franchise record for most 30+ points game in a row, with Rick Barry.
Also Read: Kevin Durant says his motivation to continue to play is self-improvement, not winning championships: "I want to be a great player, not chase rings"
Along with Curry, Andrew Wiggins showed up and scored 25 points, and Jordan Poole added 21 from the bench. For the Rockets, John Wall recorded 30 points and 7 assists, but it wasn't enough to stop the Chef.
Stephen Curry shows off his magical cooking with this and-1 play
Stephen Curry is one of the most exciting players to watch in the league. Along with his sharpshooting, Curry also has incredible ball-handling and the ability to finish at the rim. Chef Curry was cooking again tonight, as he decided to add some sauce to this one play.
Curry got past Wall and then scored this wraparound layup against Kevin Porter Jr while securing a foul at the same time.
Loading embed tweet https://twitter.com/warriors/status/1381089534469791745?ref_src=twsrc%5Etfw
Also Read: Tyler Herro's girlfriend Katya Elise Henry slammed on Twitter for posting anti-vax content on her Instagram: "We can't be expected to take the COVID-19 vaccine"
Stephen Curry has been performing at a high level despite still recovering from a tailbone injury. He has been averaging 36 points in the 6 games since his return and has led the Warriors to a 3-3 record in them.
The Warriors would try to make sure they stay within the top 10 standings, so they have a shot to make it to the playoffs through the play-in games.
The Warriors take on the Nuggets next, where Curry would have a chance to break the record and overtake Wilt Chamberlain as the Warriors' all-time top scorer both. He trails Wilt by 18 points as of tonight.
---