"Charles Barkley's Grandson is Very 'Slow'": Shaquille O'Neal Left Breathless After Kenny Smith Racy Joke About Little Henry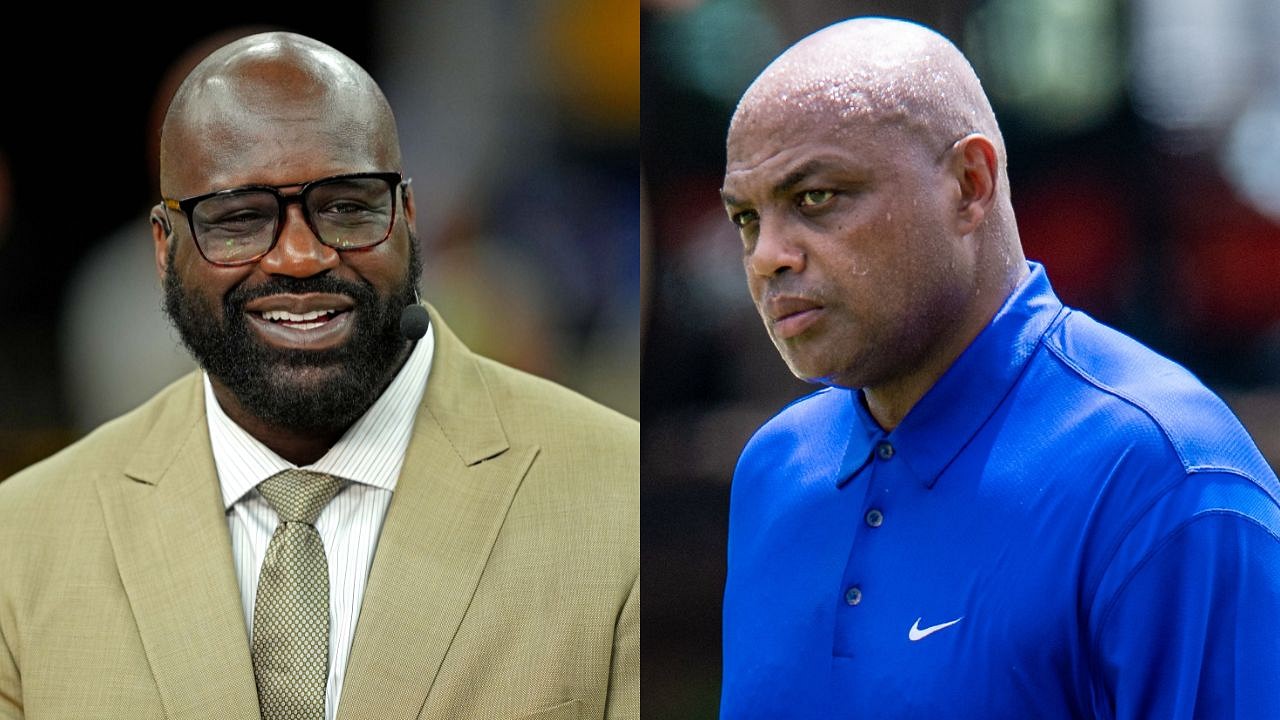 Inside the NBA is arguably the best NBA show on television right now. And more than anyone else, that is due to Charles Barkley and Shaquille O'Neal. Oftentimes, it can be due to their arguments taking a humorous turn. However, on most occasions, it's due to a controversial statement made by them.
But, no matter what is said, no matter how racy, things are often diverted quickly enough for there to be no lasting impact. Heck, perhaps that is the reason why this show has been so successful within the NBA community. Which may have motivated a different person to try their hand at the controversial statements game.
And let's just say, he might've taken it just a tad bit too far.
Also Read: "Shai Gilgeous-Alexander got robbed": Josh Giddey, Chet Holmgren, and NBA Twitter Reacts to OKC Guard Not Being Named as All-Star Starter
Kenny Smith calls Charles Barkley's grandson 'slow' on live, national television
Charles Barkley is now 59 years old. So, as you'd expect, the man is now a grandparent. And on a recent occasion, the NBA community had the honor of seeing cute little Henry for themselves.
Most saw the little baby and cried out in joy. However, it appears that Kenny Smith had other ideas.
Take a look at what happened next in the short YouTube clip below.
Fortunately for Smith, Charles Barkley appeared to take the joke well. However, even Shaquille O'Neal knew the joke was far racier than most jokes cracked on the show.
Things may have turned out well in the end, however, this is one where things could've easily gone south. And admittedly, the former NBA player should consider himself very lucky that they didn't.
Charles Barkley isn't quite in the green, himself
Sure, Shaquille O'Neal can often say some things that are a bit controversial. However, when he is compared to Charles Barkley, the man almost seems like he is in total control.
Heck, just ask the women of San Antonio.
No matter how many years pass, this one just never gets old.
Also Read: "Russell Westbrook is Just Like Me!": Kobe Bryant Once Heaped Incredible Praise Onto the Shoulders of the Brodie
---
Share this article