"Dallas Got Cheated in 2006 Finals": $4.6 Billion Worth Mark Cuban Is Still Hurt By the 'Poorly Officiated' Games Against Shaquille O'Neal and Dwayne Wade's Heat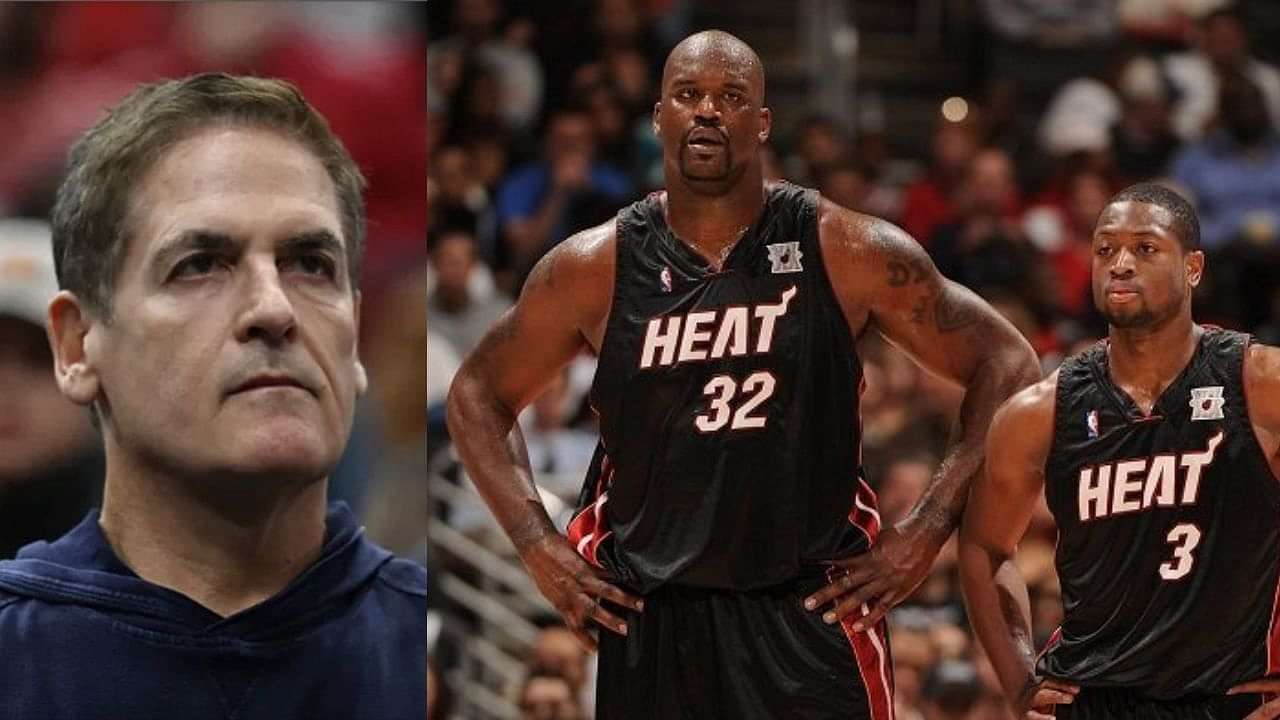 Mark Cuban is widely recognized as one of the best owners in the NBA. As the owner of the Mavericks, Cuban has brought a lot of success to the Dallas-based club.
Having bought the club in 2000, the $4.6 Billion Worth man's overtaking the franchise has been a boon for the Mavs. The team has made two final appearances in that time, in 2006 and 2011.
Both appearances saw them face the Miami Heat. The first of their meetings resulted in a loss. A championship that Cuban to this day feels he and the team were cheated out of.
Also Read: "Mark Cuban Was the Best Thing to Happen To Dairy Queen!": $4.6 Billion Worth Dallas Mavericks Owner Worked at Fast-Food Outlet over a Taunt
Mark Cuban still believes the Dallas Mavericks got cheated in the 2006 NBA Finals
In 2006, the Dallas Mavericks faced the Miami Heat in the NBA Finals. A series that saw Dirk Nowitzki take on the duo of Dwayne Wade and Shaquille O'Neal.
The Mavs took a 2-0 lead in the series but managed to blow it, losing to the Heat in six. A win that saw D-Wade pick up his first ring. Although, Mark Cuban to this day still believes that poor officiating cheated Dirk out of winning his.
"06 was horrible. 06 was the worst because I thought we got cheated. I, still to this day think we got cheated," said Cuban when reminded about the heart-breaking Finals loss.
Cuban made some fair points. Talking about Shaq's play where he ran through Erick Dampier. Just one of the many officiating calls he had a problem with.
It certainly was a setback. But one that the Mavericks managed to come back from. Defeating the Miami Heat five years later to win the franchise its first NBA Championship.
Cuban's Dallas Mavericks got their revenge over the Heat in 2011
In 2011, Dirk Nowitzki faced an old foe in the NBA Finals. The Miami Heat, this time led by Dwayne Wade and LeBron James.
It was a matchup that heavily favored the team from South Beach, but Mark Cuban's Mavs were able to cause an upset, defeating the Heat and getting revenge for 2006.
.@swish41 is our GOAT, but he didn't win the 2011 championship by himself. Today, we celebrate J-Kidd, JET, Trix, Tyson, and the rest of the 2011 Mavs!
Loading embed tweet https://twitter.com/dallasmavs/status/1006540314893406208?ref_src=twsrc%5Etfw
A huge win for the Mavericks franchise, and an even bigger one for Cuban, as he got his revenge over Miami.
Also Read: "I Could do a Better Job": Mark Cuban's Simple Motive to Upgrade from Season Ticket Holder to Owner of $3.3 Billion Worth NBA Team
---