"Damian Lillard is now on 'Dame Time'": Reggie Miller believes the Team USA guard is putting immense pressure on the Blazers to make trades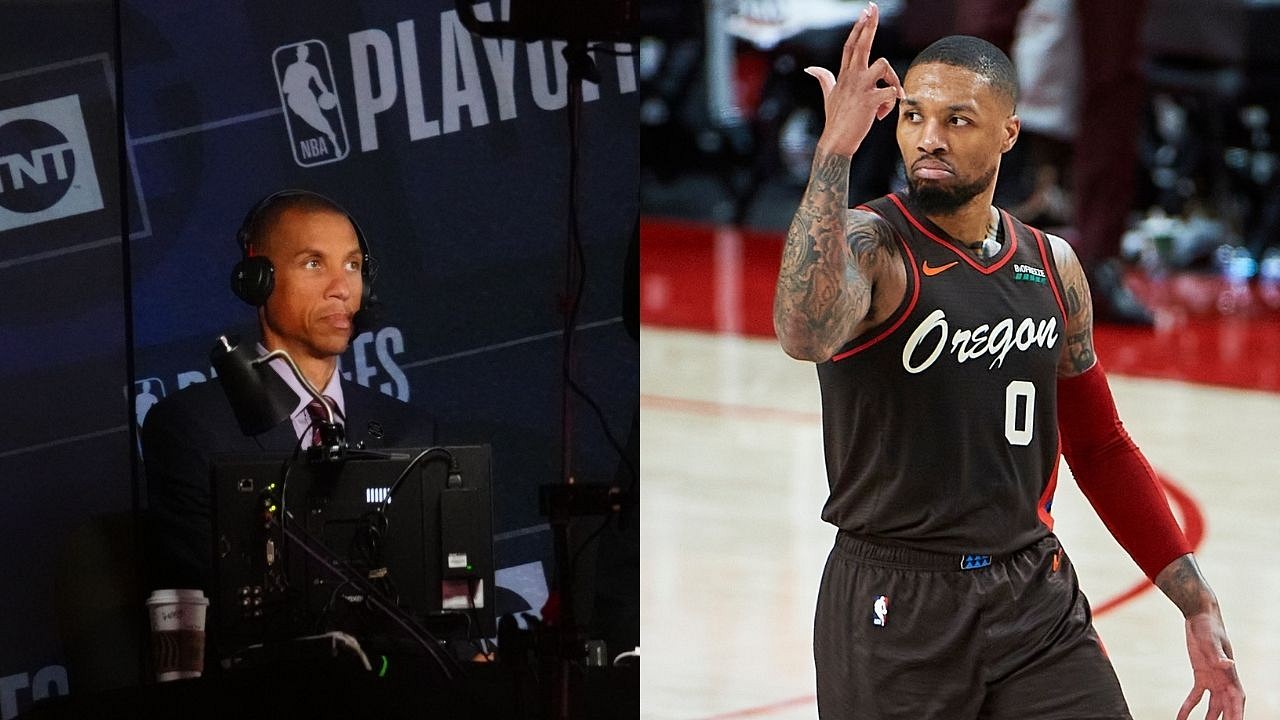 Damian Lillard seems to have had it with the Blazers in terms of roster construction and Reggie Miller believes he's pressuring them to make changes.
Damian Lillard has been all over the tabloids ever since the Portland Trailblazers were booted from the first round of the Playoffs yet again. Continual postseason disappointment has become the new norm for Lillard and the Blazers and the Team USA leader seems to have reached a sort of boiling point in this 2021 offseason. 
After handling the Chauncey Billups hiring in perhaps, the worst possible way, the Blazers nearly ruined their ties with Damian Lillard as he was heated about fans blaming him for the hire. A few weeks later and Henry Abbott reports that Dame will request a trade in the coming days to big market destinations such as Los Angeles or New York. 
The next morning Damian Lillard would put a rest to these rumors by saying that they are not true in his media availability with Team USA. Reggie Miller now speculates on what he believes Lillard is insinuating to the Blazers front office.
Damian Lillard's response to the trade rumors: pic.twitter.com/iB1sjfuFaN

— Rob Perez (@WorldWideWob) July 16, 2021
Also read: "Kevin Durant was hyped listening to Kanye West's new album": Team USA superstar met up with the Grammy winning artist prior to Tokyo 2020
Reggie Miller says Damian Lillard putting the Blazers on the clock to make roster changes.
In a recent appearance on the Dan Patrick Show, Reggie Miller talked about the Damian Lillard situation. Here he would claim that the Oakland native is actually pressuring Neil Olshey and the Blazers front office to get him surrounded by a better roster. 
"Portland Trailblazers, you are on Dame Time. You're on the clock. I want to see more movement and more changes up in there," said Reggie Miller.
Also read: "Bulls could beat the 1994 Rockets without Michael Jordan": Toni Kukoc shockingly believes that Scottie Pippen and co would get the better of Hakeem Olajuwon without the 'GOAT'
Damian Lillard did say to Chris Haynes, a good friend of his, that he knew the Blazers could not win with the roster they had. This, of course, implies that he wants Portland to switch things up to give him a better shot at winning a title. Seeing teams like the Phoenix Suns and Milwaukee Bucks make it to the Finals must rub Lillard the wrong way. 
This is due to the fact that they are teams with homegrown talent who added a couple pieces here and there to instantly become title contenders. He even admitted that he feels jealous watching the 2021 NBA Finals because he wishes he was on of those teams. 
---