"Dennis Johnson is the Best Player I've Played With": Larry Bird Once Picked the 6ft 4' Guard Over Kevin McHale & Robert Parish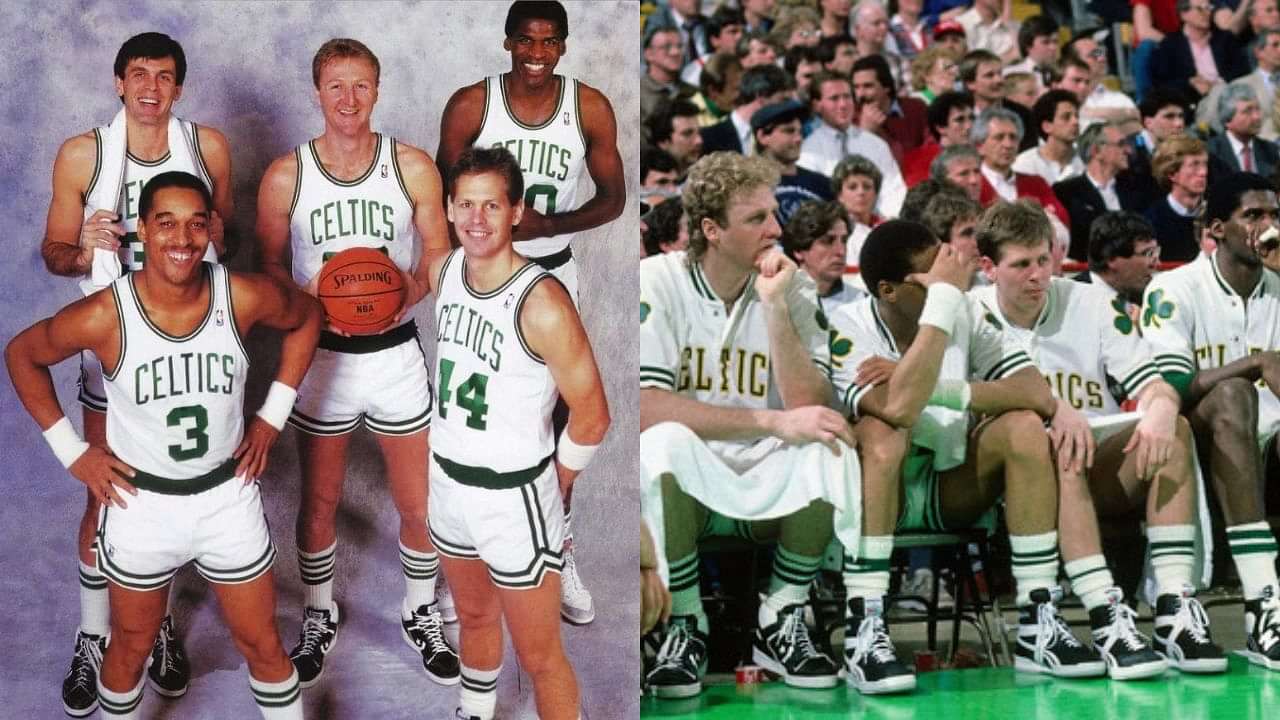 They might have won just 3 Championships, but the Boston Celtics of the 1980s are one of the greatest dynasties in NBA history. Led by a 6ft 9' Larry Bird, 6ft 11' Kevin McHale, and a 7ft 1' Robert Parish, they dominated the game of basketball like none other.
All three of them helped Cs win at least 3 championships while defeating Showtime Lakers and Bad Boy Pistons on their way to glory.
The trio also won plenty of individual honors and even made it to the NBA's 50th-anniversary team, establishing themselves as few of the game's greatest ever. But when they were still teammates, Bird picked neither of them while talking about his best teammate ever.
Also read: "I Could've Been Making Over $5 Billion, Right Now!": Magic Johnson Explains Horrible Dealing With Nike He Regrets to This Day
Larry Bird Once Chose Dennis Johnson as his best teammate
Larry Legend was as good a trash-talker as the great he was with the basketball. And his smooth obliteration by mouth wasn't bound for just his opponents. You can see in Youtube's gem of a clip how he targeted all his teammates while calling a second-year Celtics player his best teammate.
"Well, Dennis is the key to our team. I knew last year, once we picked up Dennis and saw how good he is, we knew that we were going to win a championship," Bird told Chick Hearn in an exclusive interview.
The future 3x MVP continued, "but we knew there's a lot of good teams out there, but the way Dennis plays, we needed that. We needed a guy to come in and get the shot like he does, play the good defense, and do the all-around game."
What he said next must have enraged everyone in the Celtics' locker room.
"Dennis Johnson is definitely the best player I've ever played with in my life," Bird went on. Surprised with his answer, Hearn asked him if he was serious or just kidding to which the Celtics MVP showed his wit, which everyone still admires.
"Well, I haven't played with very many good ones," Larry legend chuckled. Watch the hilarious bit here.
Also read: "You Can't Beat, What You Can't Catch": 6ft 9′ Larry Bird Once Revealed 1981 FMVPs' Take On Showtime Lakers
How good was Dennis Johnson?
Bird might have said that to get the best out of the rest of his teammates, but Johnson was indeed a player who proved to be the X-factor for the Celtics as soon as the 6ft 4' guard came to Boston in 1983.
The man was a Finals MVP in 1979 for winning Seattle Supersonics a championship while averaging over 20 points, 6 rebounds, 5 assists, 1.5 steals, and 1.5 blocks per game in the Playoffs.
Although he is not considered as great as either Parish or McHale in NBA's history books and missed the 50th & 75th-anniversary team as well, he was as big a threat in the playoffs most of his career as any other legends.
DJ didn't average less than 16p-4r-3a-1s-1b in eleven out of his thirteen post-season appearances. The man was a pure showman on big nights, which sat quite well with his nickname.
Also read: "Not a Representation Larry Bird Wanted": When an Indianapolis Artist Drew Tattooed Larry Legend Mural and Got a Notice
---