Dennis Rodman Revealed Lakers Legend Was his Toughest Matchup Despite Being the Same Size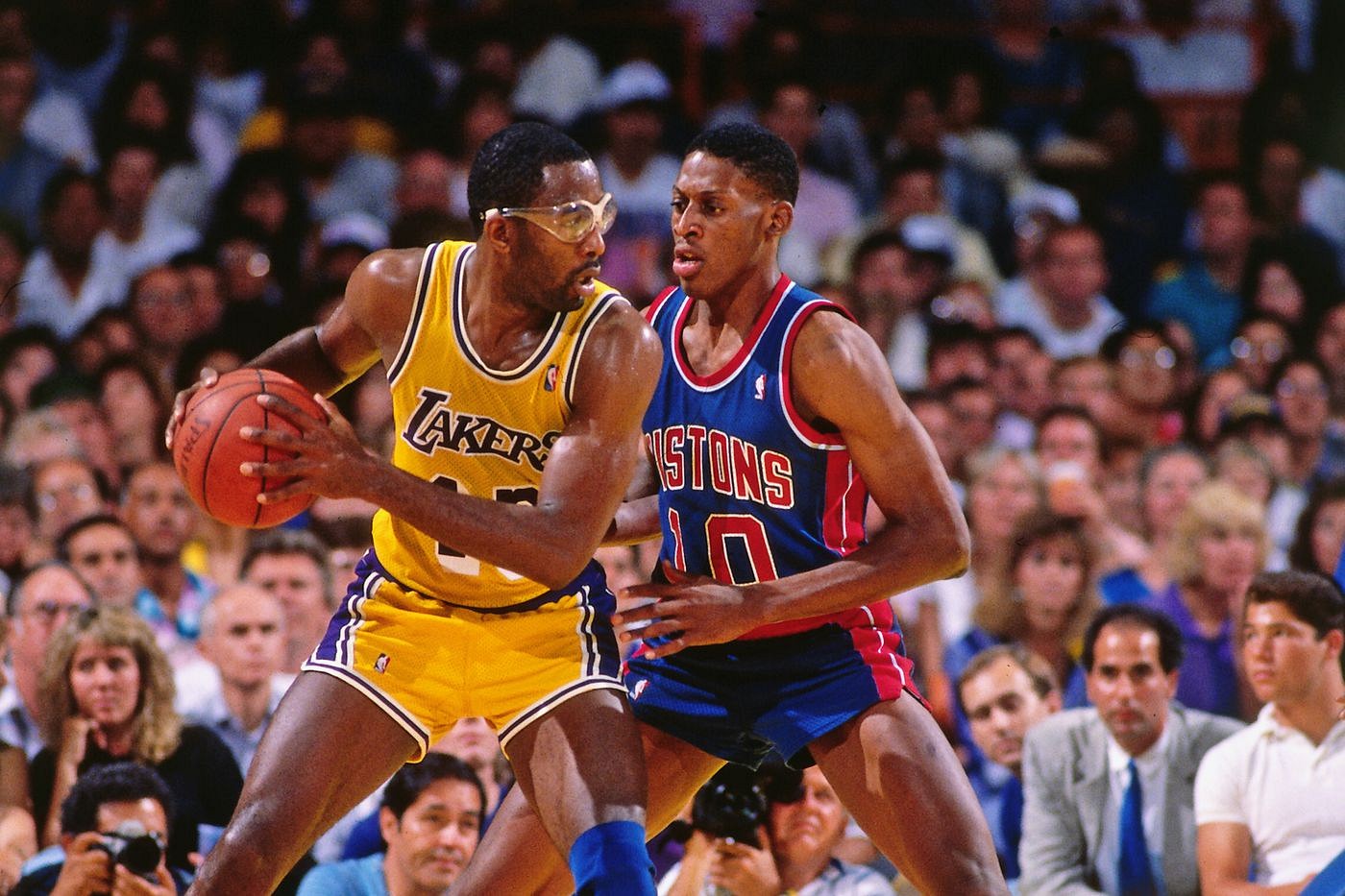 Dennis Rodman is one of the greatest defenders of all time. However, he met his match when he faced off against James Worthy. 
In 1986, the Detroit Pistons lucked into one of the greatest defenders of all time. Dennis Rodman joined the Bad Boys after being selected in the second round.
An absolute beast on the court, The Worm was a superb defender and a tenacious rebounder. There was no one who could get past the 6'7″ forward.
However, there was one man that matched up brilliantly against the four-time NBA Champion. Lakers legend, James Worthy was the toughest matchup he faced.
Also Read: Diplomat Dennis Rodman Once Revealed the Supreme Leader of North Korea's Birthdate!
Dennis Rodman found a worthy adversary in LA Lakers legend James Worthy
There can be no denying that Dennis Rodman is a great defender. The Worm was a nightmare for most offenses in the NBA.
That being said, there were times when Rodman faced some tough matchups. Larry Bird, Michael Jordan, and Shaquille O'Neal, all were difficult. But, according to Rodman his toughest matchup of all time was Lakers legend James Worthy.
"Usually, the guys I defended were bigger than me. But Worthy matched up height-wise, and I still couldn't guard his a**. He'd come off a screen, and I'd try to see if he was going over the top or underneath. Next thing I knew, he was at the rim."
#DennisRodman #NBA
Dennis Rodman Once Explained Why He Hated To Play Against James Worthy https://t.co/29JHkKjxrT

— PRIME SPORTS MEDIA (@PrimeNation06) January 10, 2023
James Worthy certainly was a problem. The man averaged 17 points per game, and there was nothing Dennis could do to stop him.
James Worthy once claimed Rodman would eat Draymond Green alive
Over the years, many have compared Draymond Green to Dennis Rodman. Including, Green himself. However, The Worm's greatest opponent, James Worthy claims that Draymond would get eaten alive by the Hall of Famer.
Rodman's greatness is undeniable. There have been very few people who can compare to him, and it is unlikely we will ever see another player of his standards.
Also Read: "Farewell to one of my best friends, teammate, wingman": Dennis Rodman's Heartfelt Tribute to Best Friend Reminds us he isn't Heartless
---
Share this article