Dennis Rodman's Ex-Wife Cheating on Him with His Teammate is Getting Compared to Rumors of Andrew Wiggins' GF's Affair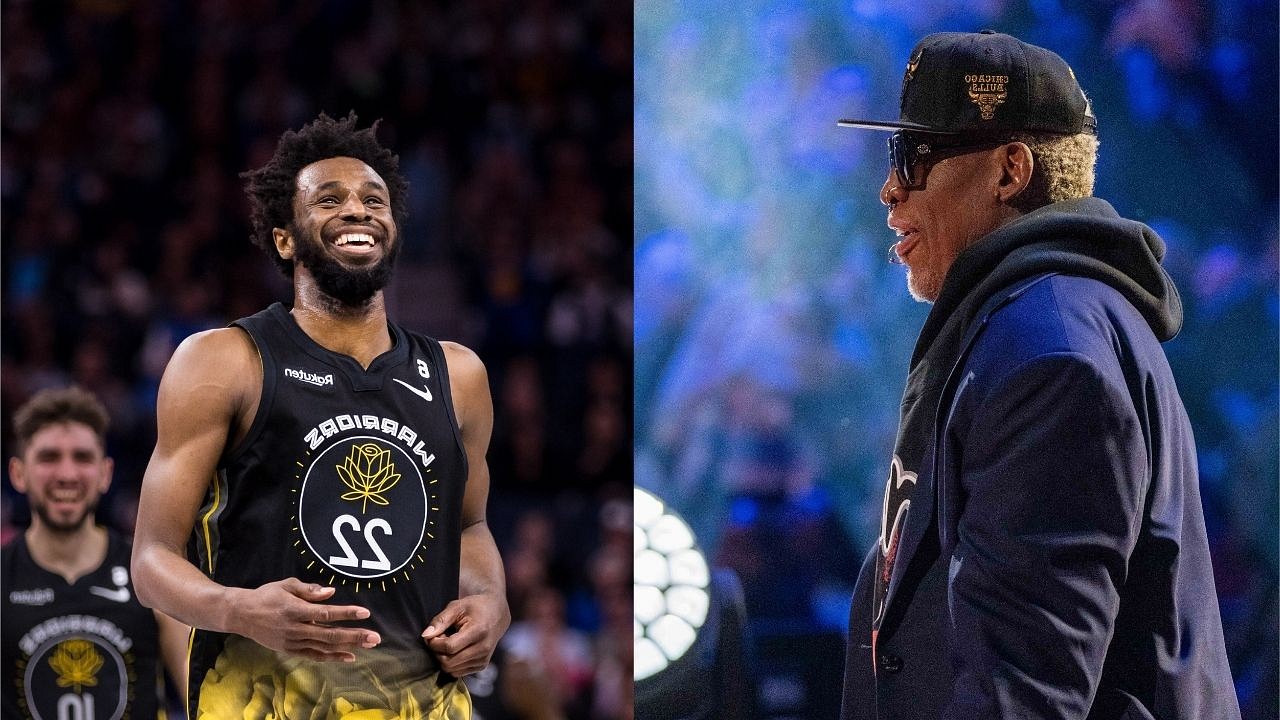 Andrew Wiggins is facing the brunt of horrible rumors ahead of his long hiatus from the league. Last night, a flurry of rumors suggested that Wiggins' girlfriend had been disloyal to him. They also alleged that Mychal Johnson, Wiggins' girlfriend, was having an affair with the Warriors' 1-time All-Star's best friend.
After a reckless tweet started the flood of commentary and attack on Andrew Wiggins and his girlfriend, Mychael Johnson responded to the comments and shared her disgust for them. She also labeled all the rumors as baseless and without any backing.
Mychael, after the rumors spread like wildfire, took to Twitter to address them. She claimed that the internet was disgusting for putting her through this and then categorically denied any of it to be true.
The internet is really a sick place🤮

— Mychal Johnson (@mycoool_) March 16, 2023
Fortunately, Mychael shut down the rumors soon enough. Her tweet effectively ended all speculations. However, the entire rumor did feel awfully similar to the Dennis Rodman story.
Dennis Rodman's ex-wife slept with his teammate
Dennis Rodman, even after his NBA career, has managed to remain in the spotlight through his wildly entertaining personality. The Bulls legend has a penchant for flamboyance and saying what he wants. Once a timid oversized man, he is now one of the most colorful NBA personalities ever. So, it is no surprise that Rodman often ends up on reality TV shows.
The way Rodman lived his life, the hurt of his past, and the unhinged wildness during his successful career made everyone interested in him. Even if you hated him, you couldn't help but follow his story. But unfortunately, many of the stories from Rodman's life were heartbreaking. He recently revealed one of them while on VH1's 'The Surreal Life.'
Rodman claimed that his ex-wife had cheated on her with her teammate. He further claimed that the ex-wife in question slept with the unnamed teammate right before a game. However, Rodman did not reveal any names.
Rodman: ""My teammate f**ked my wife. I had to go and play a game that f**king night."
Andrew Wiggins still has no return timeline
What Rodman went through must have been unbelievably difficult. it's fortunate, however, that Andrew Wiggins did not need to deal with such trauma. The rumors about Mychal cheating on Wiggins are certainly false. But it doesn't mean he is going to return to the court now.
Here is Steph Curry on Andrew Wiggins' extended absence

"This is a tough situation with him being away for so long but necessary. Life is bigger than basketball." pic.twitter.com/nBf6o2qMrC

— Anthony Slater (@anthonyVslater) March 12, 2023
Wiggins has been dealing with some serious family issues and has already missed 13 games. The Warriors are yet to reveal a specific timeline even when his absence is weighing heavy on them. The Maple Jordan had become a crucial player for the reigning champions and they have lost a lot of games without his defensive and offensive contributions on the court. Hopefully, the trouble haunting Wiggins ends soon and he can return to the basketball court.
---
Share this article