"Devin Booker Put Chris Paul Onto Kim Kardashian": Kanye West, Amid Horrid Hitler Take, Has NBA Twitter In A Stir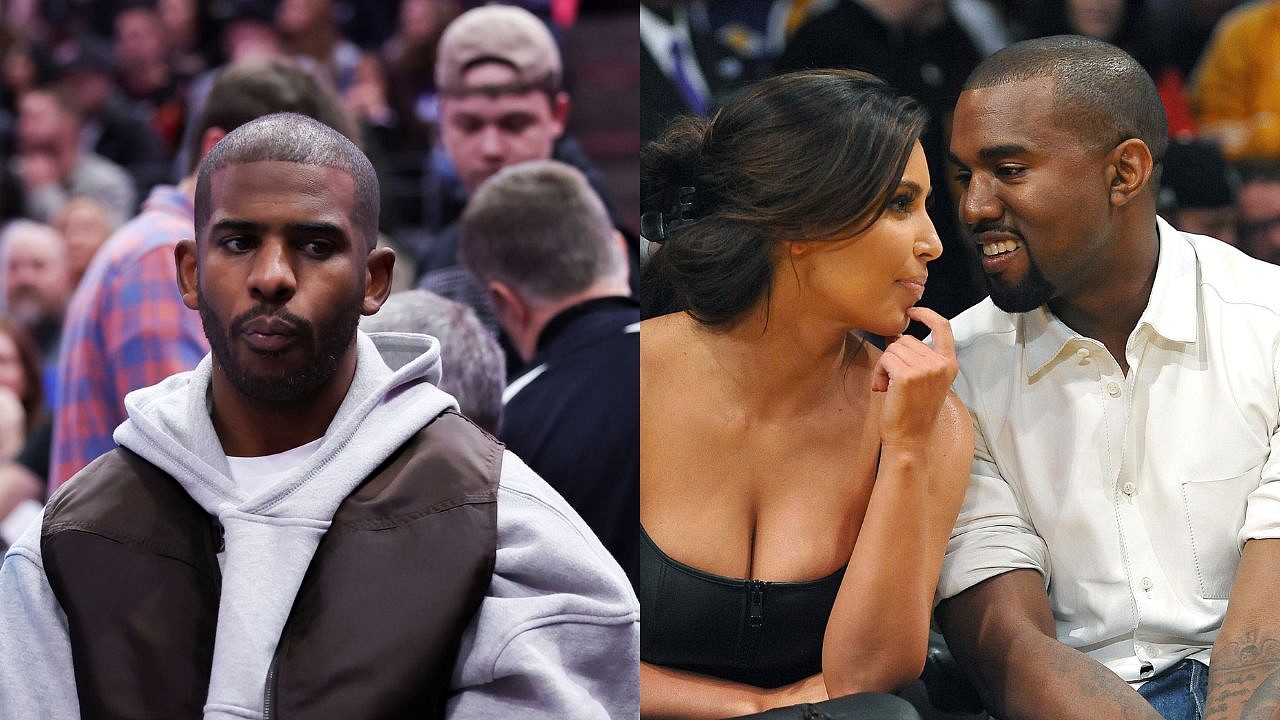 Kanye West has been doing everything in his power as of recent to get cancelled and most recently, claimed he didn't hate Hitler. This comes after him making a slew of antisemitic remarks on public platforms. Now, with him teetering on the line of cancellation, has somehow brough Phoenix Suns star, Chris Paul, into the mix. 
Paul, who has been married to Jada Crawley for well over a decade, has never truly had any accusations of infidelity made against him. They met each other while at Wake Forest University and are the true definition of what college sweethearts are. The two share 2 children together: Christopher Emmanuel Paul II and Camryn Alexis Paul. 
However, with Kanye on a swift decline in popularity and likability, seems to be wanting to take as many people down with him as he can. His most recent tweet regarding CP3 is doing just that.
Also read: "Slavery is a Choice": Kobe Bryant Once Refuted 'Former Billionaire' Kanye West's Obnoxious Statements
Kanye West accuses Chris Paul of sleeping with Kim Kardashian
Following an incredibly public divorce from Kim Kardashian that forces him to pay $200,000 in child support every single month, Kanye West has taken to Twitter to accuse Chris Paul of sleeping with his ex-wife. 
"Let's break one last window before we get outta here. I caught this guy with Kim. Good night," said Ye before pasting a headshot of Paul. 
Let's break one last window before we get outa here I caught this guy with Kim Good night pic.twitter.com/1rqdJ5szrj

— ye (@kanyewest) December 2, 2022
NBA Twitter has been set ablaze by this revelation, with many pointing out the fact that Paul's teammate' Devin Booker, dated Kim's sister, Kendall. Fans have hypothesized that this could've been how Paul and Kim met one another and got acquainted.
D BOOK PUT CP3 ON WITH KIM 💀💀💀 pic.twitter.com/Ne5JLcPtn5

— Solo 🦃 (@YT_Solo) December 2, 2022
NO WONDER WHY HE HAS A 2-0 LEAD CURSE LMFAOO

— Old NBA Tweets (@oldnbatweetz) December 2, 2022
Chris Paul really boutta lose the only ring he ever had😭 pic.twitter.com/0ub1pHeqb5

— aka (@KvngEmbiid) December 2, 2022
Did Chris Paul sleep with Kim Kardashian?
As of December 2nd, 2022, there has been no word from either party on these allegations made by West. Neither Chris Paul or Kim Kardashian have come forward to confirm or deny what is being said about them. 
Paul's wife has also not spoken out about any of this. Though, as time passes, fans are becoming increasingly more certain about the fact that this truly did happen given the Devin Booker/Kendall Jenner connection.
Also read: Shaquille O'Neal calls Kanye West a "Dumb a**" While Defending $2.3 Billion Spanish Fashion House
---