Doc Rivers Spews Confusing LeBron James and Michael Jordan 'GOAT' Take Prior To Lakers-Sixers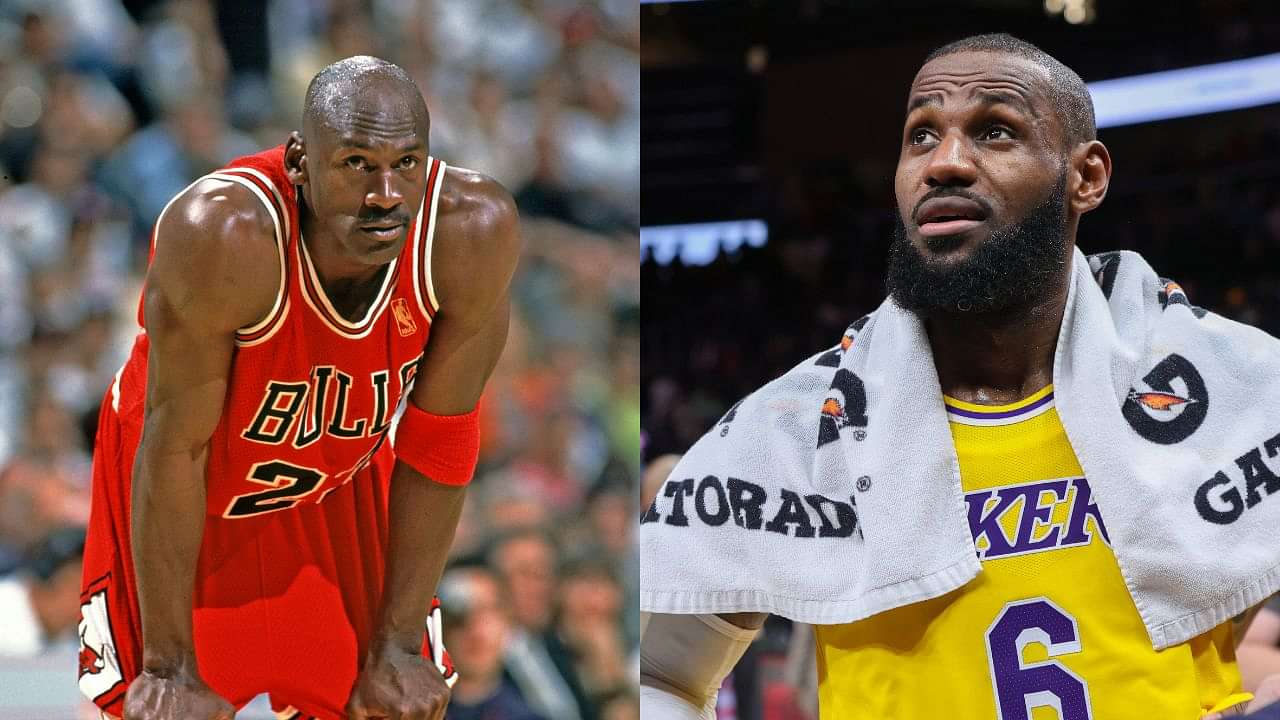 The 'GOAT' debate has always been one that fueled intense conversations between fans and media alike. The most recent rendition of this debate has been if LeBron James has surpassed Michael Jordan as the greatest player to have ever stepped foot on NBA hardwood. 
It's become a general consensus that LeBron has already passed up the likes of Kareem Abdul-Jabbar, Kobe Bryant, Magic Johnson, and Bill Russell. A lot of the disagreements for these rankings come from players themselves who tend to put Kobe above LeBron and question when he passed him in the first place. 
However, that question has quite the niche backing to it and James-Jordan is the one debate that has perpetuated through sports media ever since 'The King' won his 4th MVP in 2010. With him having won his 4th NBA Championship and subsequent 4th Finals MVP in 2020, the case for LeBron has only grown.
Also read: "8.7% from 3 and Russell Westbrook is the problem?!": LeBron James' Horrendous Shooting in 2023 is Concerning
Doc Rivers on LeBron James vs Michael Jordan
Doc Rivers is one of those unique figures in throughout NBA lore who has played extensively against Michael Jordan during his days as a player in the league and has coached against LeBron James after having retired as a player. 
Rivers's Boston Celtics that featured KG, 'The Truth', and Ray Allen formed a formidable rivalry with James and his Cavaliers and his Heat. Doc has had to study LeBron to a 'T' as the head coach of the Celtics so he knows what makes him as good as he is. 
Prior to the Sixers-Lakers game today, he was asked about what he thinks about the discourse over Michael Jordan and LeBron James. His response would be quite confusing to say the least.
Loading embed tweet https://twitter.com/mcten/status/1614792649969659904?ref_src=twsrc%5Etfw
What does it mean to be the 'GOAT' but have a worse career?
There could very well be a difference between having the greatest career ever and being the greatest player of all time. For example, if we were to look at accomplishments and nothing more and zero context, Bill Russell would be the 'GOAT' because on paper, he had the greatest career. 11 rings and 5 MVPs is difficult to argue with. 
However, with context you would realize that Russell played in a league with far less talent and far less teams. He also had a disproportionate amount of Hall-of-Famers on his squads. 
The same goes for Michael Jordan and LeBron James. James's longevity and the things he's done in terms of the numbers he's put up for 2 decades straight could be looked at as more impressive for some than Jordan having 2 more rings and one more MVP and DPOY. At least, it feels like that's what Doc is leaning towards.
Also read: "Only LeBron James Can Make Breaking Your Nose Look Cool": NBA Banned Heat MVP From Wearing Black Mask Despite Explosive Performance vs Knicks
---