"Doc was trying to play me like Ray Allen or JJ Redick": Paul George throws Doc Rivers under the bus for Clippers' playoff exit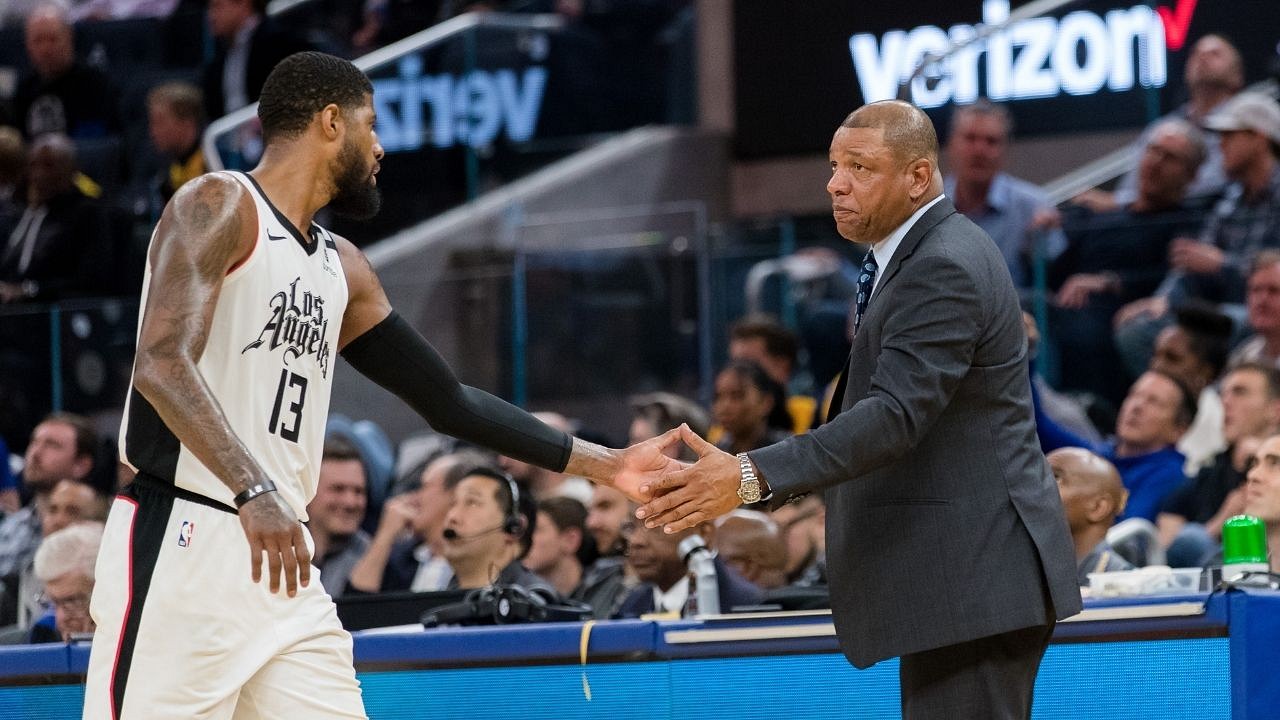 Los Angeles Clippers forward Paul George talked about his role the past season on the 'All the Smoke' podcast.
The Los Angeles Clippers did not have a good time in the Bubble. While they did manage to get to the second round of the playoffs, they blew a 3-1 lead and ultimately ended their journey in the second round itself. A big part of the same was chalked up to be because of Paul George's poor performances. A lot was expected from the Clippers last season, and they let us all down.
Also Read: "I am already envisioning plays with LeBron James: Montrezl Harrell"
There were tons of discussions regarding what led to the Clippers not performing up to their potential. A lot of it was blamed on the lack of chemistry, load management, and partiality by the team towards their stars. Paul George was on 'All the Smoke' podcast recently, and he gave a reason why last season wasn't his best.
Paul George did not like the role he was given last season
There have been quite some changes in the Clippers camp this season, the biggest being that the Clippers parted ways with Doc Rivers and hired Tyronn Lue as their new head coach.
On 'All the Smoke' podcast, Paul George went on to say how Doc Rivers limited his role last season to that what JJ Redick or Ray Allen had.
JJ Redick and Ray Allen are famous sharpshooters in the league, known for their accuracy at catch-and-shoot kind of plays. PG says that style did not suit him as he needs to be more involved in the ball movement for him to be able to score.
 

View this post on Instagram

 
Also Read: "A breakdown of the King's new contract with the Lakers"
While this may have impacted George's natural game, there were times in the season where he was shining as well. It would be interesting to see how the Clippers manage to bounce back under the guidance of Ty Lue.
---