Warriors' forward Draymond Green fires back at the haters while doubling down on his own take by sharing old LeBron James clip.
Over the last couple of days, there has been a lot of debate and deliberation about what Draymond Green had said on NBC Sports. He went on air, and claimed to be the best defender to ever play in the league.
Dray speaking facts?

Listen to the full episode of Dubs Talk with Draymond Green: https://t.co/fJEFcpJiZx pic.twitter.com/i7LMaHZt1G

— Warriors on NBCS (@NBCSWarriors) March 23, 2021
Also Read: "So James Harden went from the Rockets for nothing?": Kendrick Perkins ridicules the Rockets for their trade dealings over the past season
Green has received quite some backlash for the same. A lot of people, including Shannon Sharpe, Tony Allen, Kendrick Perkins, and Chris Webber spoke up against what Green claimed.
Metta World Peace showed up in Green's defense and called him a top 5 defender all-time. However, Green took it upon himself to shut up his haters, and posted an Instagram story with an old interview.
Draymond Green fires back at doubters and haters
Green has not been one of those players who minces their words. He speaks out whatever is on his mind, to whoever it may be. After getting all the criticism for his claim, Draymond took it to his story, and shared a post, and captioned it, "F*ck anybody that think differently."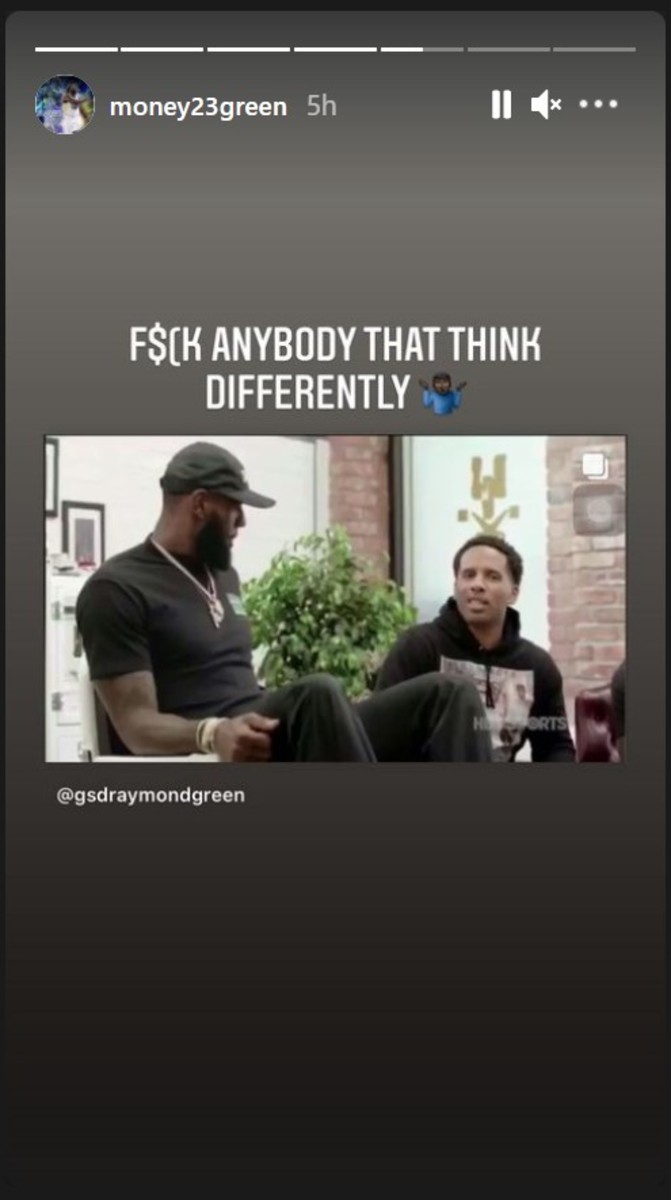 The post included by Draymond is one of his previous appearances on a talk show, which also had LeBron James in it.
View this post on Instagram
Also Read: "Hi Celtics fans, do not Google my name": Evan Fournier comes up with a hilarious warning after being traded from the Orlando Magic on trade deadline day
There Green was seen talking about how it is okay for the 'King' to call himself so.
"I think you should say that, you should beleive that, and I think you should definitely let the world know that. I feel like for years, he shied away from saying 'I'm here.' And when he started to say 'f*ck y'all, I;m here' that's when he became who he is and nobody would have ever said that until he did it himself."
It had a second clip of Draymond in a post-game interview, where he is seen talking about how he backs himself every single night. He said he considers himself best at what he does and will keep doing so for as long as he can remember.
While Green may not be the greatest defender yet, if he keeps up this mindset, there is nothing stopping him from becoming so. He already has a DPOY trophy, is a 5x All-NBA Defensive team member, and a 3x NBA Champion.