Following His 82-Day Marriage To Annie Bakes, Dennis Rodman's Daughter, Alexis, Blamed Her Mother For Leaving Rodman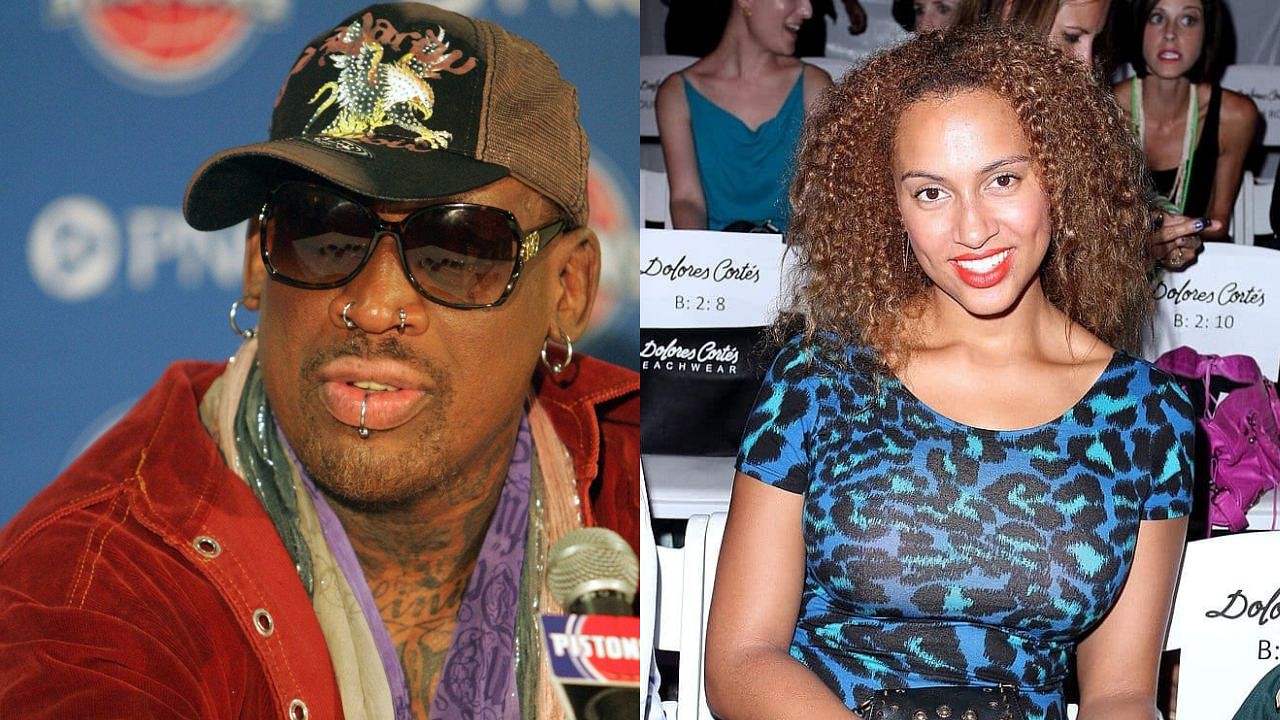 Dennis Rodman was thrust into a life of fame and fortune when he was drafted into the NBA in 1986 by the Detroit Pistons. His style of play that revolved around being a bruiser while defending and rebounding all while having a solid technique down for both fit perfectly on the 'Bad Boy' Pistons roster. 
Rodman would soon become a key member of the Detroit squad that went back-to-back for championships while also continually besting Michael Jordan and the Chicago Bulls. During all of this, Rodman started to become a well-known name across the country. 
With fame, came women. And Dennis had a lot of women in his youth. Annie Bakes was one of them as he started to date her in 1987 and married in 1992. However, the marriage didn't last all too long as they would file for divorce from one another after merely 82 days. During their time together, they would have a daughter named, Alexis.
Also read: "Best years were 1981-90": When Dennis Rodman snubbed Michael Jordan for 6ft 9″ duo of Magic Johnson and Larry Bird
Alexis Rodman blamed her mother for leaving Dennis Rodman
8-year-old Alexis Rodman couldn't understand why her father, Dennis Rodman, had separated from her mother, Annie Bakes. As described in 1997, she would display multiple fits of rage pondering over this question. She would eventually come to the conclusion that it was her mother who was somehow at fault for it all. 
Around the time that Rodman had his own fit of anger where he kicked a cameraman leading to hundreds of thousands of dollars in fines along with an 11-game suspension, it was reported that Alexis was receiving counselling for her anger management issues. 
"Alexis shows a lot of anger right now and she is holding it against me that I left Dennis," said Annie. It was also reported that she would go around her school telling her classmates that her father has a lot of girlfriends. 
Why did Annie Bakes leave Dennis Rodman?
According to Annie herself, Dennis Rodman forced her to get 4 abortions, a pain that no woman should have to endure in her lifetime. Along with this, it was also reported that Rodman would get physically violent with Bakes at times. 
Of course, during that 7-year span that they were together, Rodman would not stay loyal to her either. He was constantly linked to a variety of women that weren't the mother of his child and it seems as though Bakes had had enough.
Also read: "Dennis Rodman is Soft!": Charles Oakley Once Narrated How 2x DPOY Was Terrorizing Clients at His Steakhouse
---
Share this article