"Giannis Antetokounmpo Deserves the NBA MVP": Gilbert Arenas Walks Back on His Last Take About the Greek Freak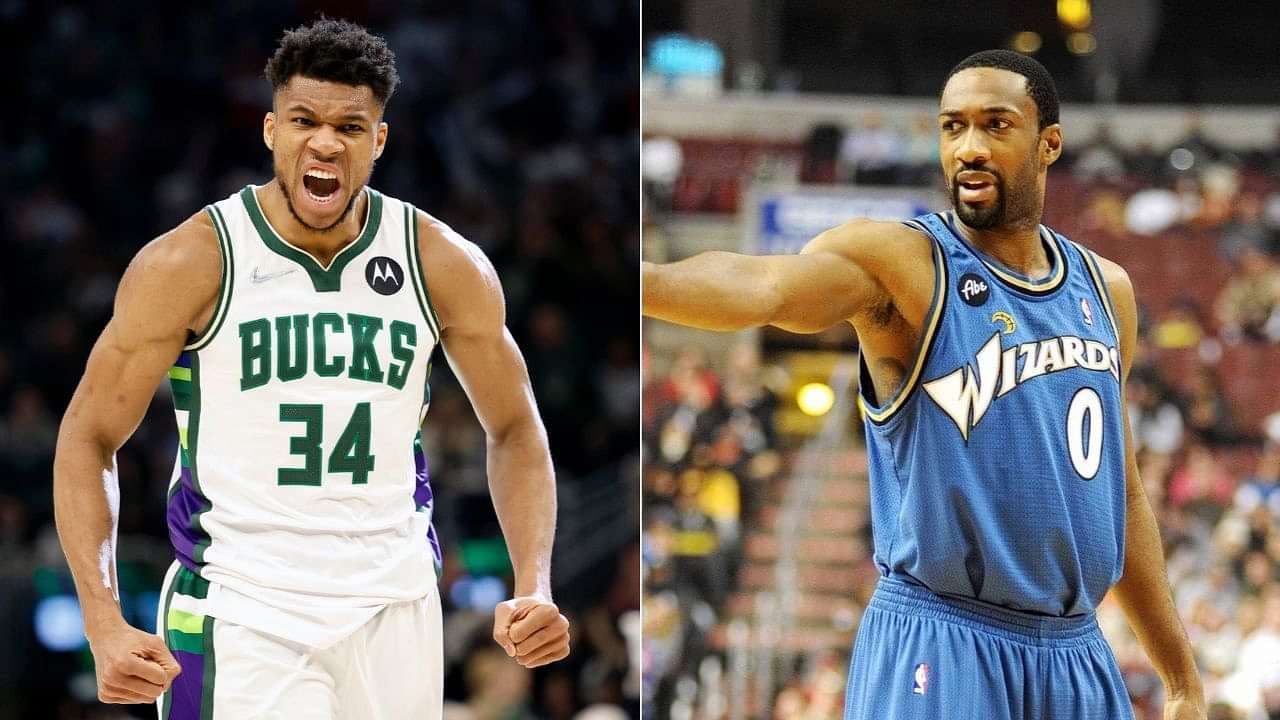 If one thinks of who has been the NBA's best player for the past five years or so, Giannis Antetokounmpo would cross most fans' as well as experts' minds. The 7-foot tall power forward of the Milwaukee Bucks has not just won an NBA championship and 2 MVPs during this period, but he also won the DPOY and was on 4x All-Defensive First Teams.
However, for some reason, Gilbert Arenas thought the 28-year-old does not understand "the game within the game" yet.
This was just last year after the 2021-22 season had ended.
Also read: "Giannis Antetokounmpo Getting These Many FTs Is Not Fair!": Monty Williams Looked Distraught As Bucks Beat Suns 116–104
And now, months later following his well-critiqued statement, 'Agent 0' is backing the Antetokounmpo for the 2023 MVP award.
Gilbert Arenas believes Giannis Antetokounmpo deserves to be the 2023 MVP
Every so often, his insights about the game are so great that one might consider him to be one of the best intellects of the game out there, but then some of his takes are so blatant that he loses his credibility just to stay relevant maybe?
Well, he has tried to gain some of it back by pedaling back to his thinking about the Greek international and said he deserves this year's MVP over the man who probably best understands 'the game within the game' (Nikola Jokic, for those who didn't understand).
Hypocrisy I hear? No, that's just a grown man realizing he had said something wrong and is being flexible with his ego to accept it and take back what he said. That's rare, even if he was doing it to get in the headlines back then.
Also read: "Giannis Antetokounmpo is Clearly the MVP": Staggering Stat Proves How Greek Freak is Better Than His 2 MVP Years This Season
Is Giannis better than Jokic this season? Or it's just recency bias?
The Joker's team has lost its last 4 games despite him putting up some monstrous numbers. That might be the reason why both Giannis and Joel Embiid are gaining back traction for the biggest individual award of the season.
However, Antetokounmpo was anyway having a career-high season in points with 31.5 a game alongside 11.9 rebounds, and 5.5 assists in 53 games. His team has the best record in the NBA at 50-19. Meanwhile, the Sixers have a 44-22 record with Embiid dominating the most among these three candidates on both offense and defense.
Also read: Watch: Giannis Antetokounmpo Knocks Suns Player's Tooth Out With a Shoulder Barge!
---