Golden State Warriors Roster: 3 Centers the Warriors can sign for 2020-21 NBA season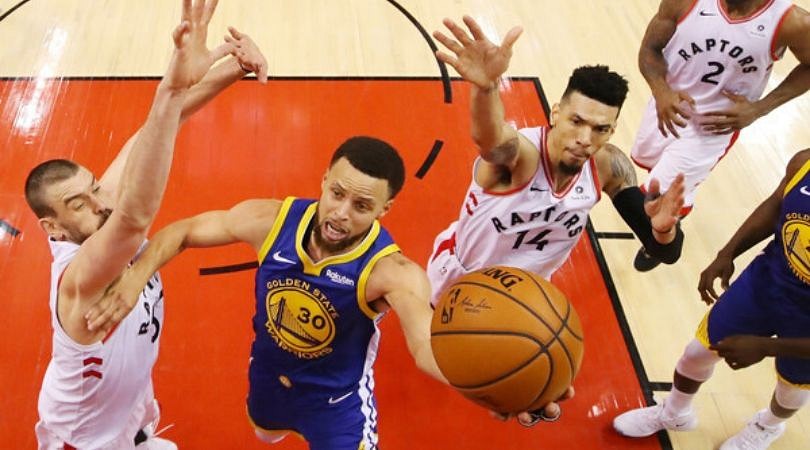 The Golden State Warriors are in dire need of improving their roster and getting a good center would be a priority. Here we look at 3 possible 'Center' options for GSW
The Golden State Warriors have struggled to find a long term center since the departure of Andrew Bogut in 2016.
A team of superstars like Steph Curry and Klay Thompson requires a big man on the frontcourt to provide the physicality which has been lacking from the team.
Golden State Warriors' current roster
Warriors currently have only two centers in their squads after the departure of Cauley-Stein, which are Kevon Looney and Marquese Chriss.
The Golden State Warriors have traded center Willie Cauley-Stein to Dallas in exchange for a 2020 second round draft pick (via Utah).

Cauley-Stein appeared in 41 games for the Warriors this season, averaging 7.9 points, 6.2 rebounds, 1.5 assists, 1.22 blocks and 1.10 steals. pic.twitter.com/Izoyg1QT8m

— Golden State Warriors (@warriors) January 25, 2020
With Looney having an injury-hit season and Chriss being rather inexperienced, the best option for the Warriors could be to sign another center from free agency.
Warriors head coach Steve Kerr admitted himself earlier in the season that they would be looking to sign another center this coming summer.
Center options for Golden State Warriors
Due to the pandemic and lack of revenue generated the signing of someone like Andre Drummond may not be possible. But with the Golden State Warriors having a $17.2 million trade exception(TPE), they could potentially have a mid-level signing on the cards.
The Warriors received the TPE as a part of the Andre Iguodala trade with the Memphis Grizzlies.
Also Read: Draymond Green posts his stats on Instagram to remind people of his prowess
Signing a high profile player will not be possible for the Warriors due to the already existing highly paid players in their squad.
Here are some players that Golden State Warriors could try and sign this summer:-
1) Marc Gasol
At 6ft 11 the experienced Spanish Center goes into free agency for next season. Currently at Toronto Raptors, the reigning NBA champions, Gasol could bring in that much-needed experience that Warriors require.
Marc Gasol has lost some serious weight😳 pic.twitter.com/iKFddDKdaV

— Hoop Central (@TheHoopCentral) June 20, 2020
2) James Wiseman
The 19-year-old, who played college basketball for the Memphis Tigers is preparing for the 2020 Draft and could potentially be drafted by the Warriors. He could be one for the future.
If you think James Wiseman is a better prospect than Onyeka Okongwu, than we got problems. pic.twitter.com/Kr44WQiTL9

— 🔱 (@BraydenBallin) June 21, 2020
3) Aron Baynes
The Australian international currently playing at the Phoenix Suns also enters free agency and could provide the depth that the Warriors have been lacking. He is averaging 11.5 PPG and 5.6 RPG this season.
With the Warriors not traveling to Orlando for the restart of the NBA, they could indulge in a more in-depth search for their next center and probably catch the other teams by surprise next season.
---
Share this article