Has Bronny James Made the McDonald's All-American Team? LeBron James' Son Massively Improves ESPN Ranking Ahead of Declaring for College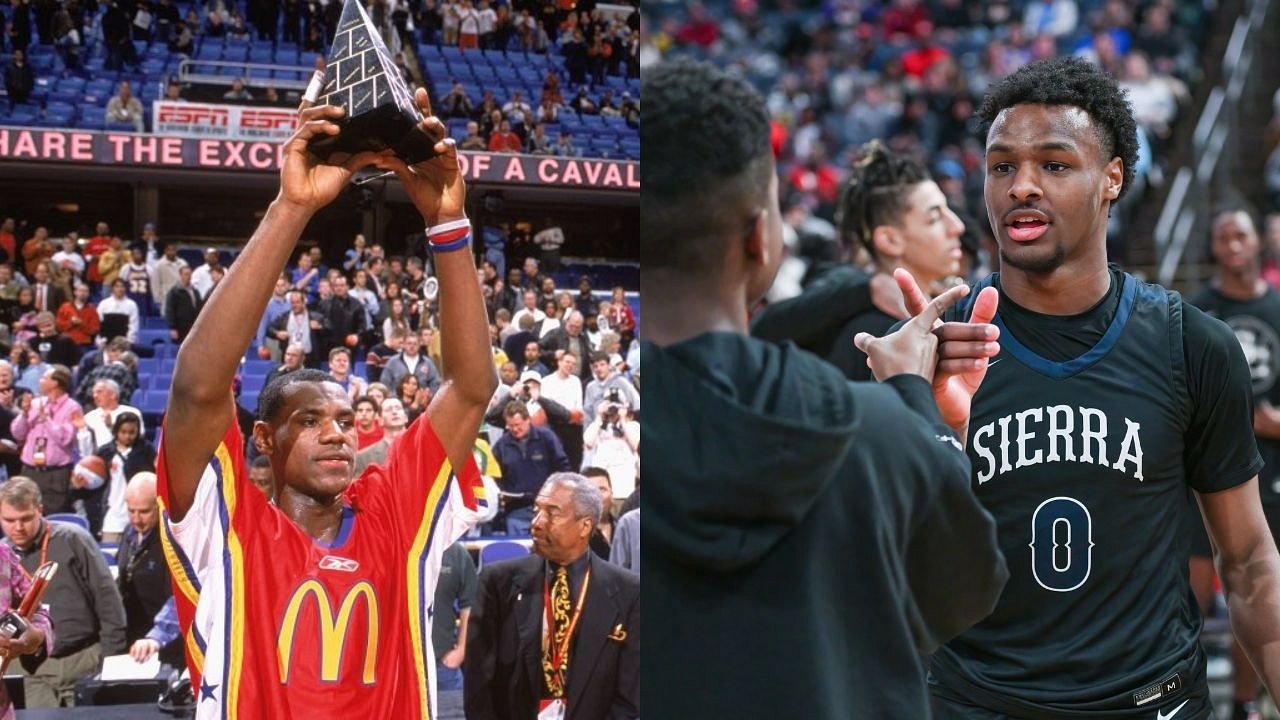 Bronny James's pre-NBA career has been on the up and up so far, especially so during the past year. Over this time, LeBron James's son has been making NBA scouts incredibly excited. And as you'd expect, his standing with fans has gotten far better too. In the end, it's looking more and more likely that the man will be drafted as a top pick when he declares for the draft.
However, before all that comes, there is the rest of his high school career. And so, the biggest thing to achieve right now as an individual would be to make the McDonald's All-American game.
So, did the man make the cut? Or was he tragically left out?
Also Read: $400 Million Worth Shaquille O'Neal's Pregnancy Test Has the Greatest Gimmick of All Time
Bronny James has indeed been selected as a McDonald's All-American
Bronny James has been making waves for some time now.
But has it been enough to make it to the select 24 as part of the McDonald's All-American Team?
Take a look at the YouTube clip below to find out.
So yes, Bronny James has indeed been included as part of that select group. And as you'd expect, that will undoubtedly positively impact how many college offers he gets too.
But, has the young man revealed his choice already?
Also Read: Charles Barkley, Who Regularly Berates NBA Players Criticizes NBA stars, Says Dr. J Taught him to Deal With Criticism
Has Bronny James revealed which college he is heading to?
No, Bronny James hasn't revealed his college just yet.
There was initially speculation that the man was a lock for Ohio State. However, reports have since cropped up on a myriad of other schools.
All in all, there has been no confirmation on the matter whatsoever.
Also Read: "Lakers May Not Want a Kyrie Irving, LeBron James Reunion!": Reports Suggest $34 Million Star Could See His Top Option Disappear
---
Share this article