"I am Going to Quit TNT": When $60 Million Worth Charles Barkley Dreamt of Living on a Boat After Appearing on Shark Tank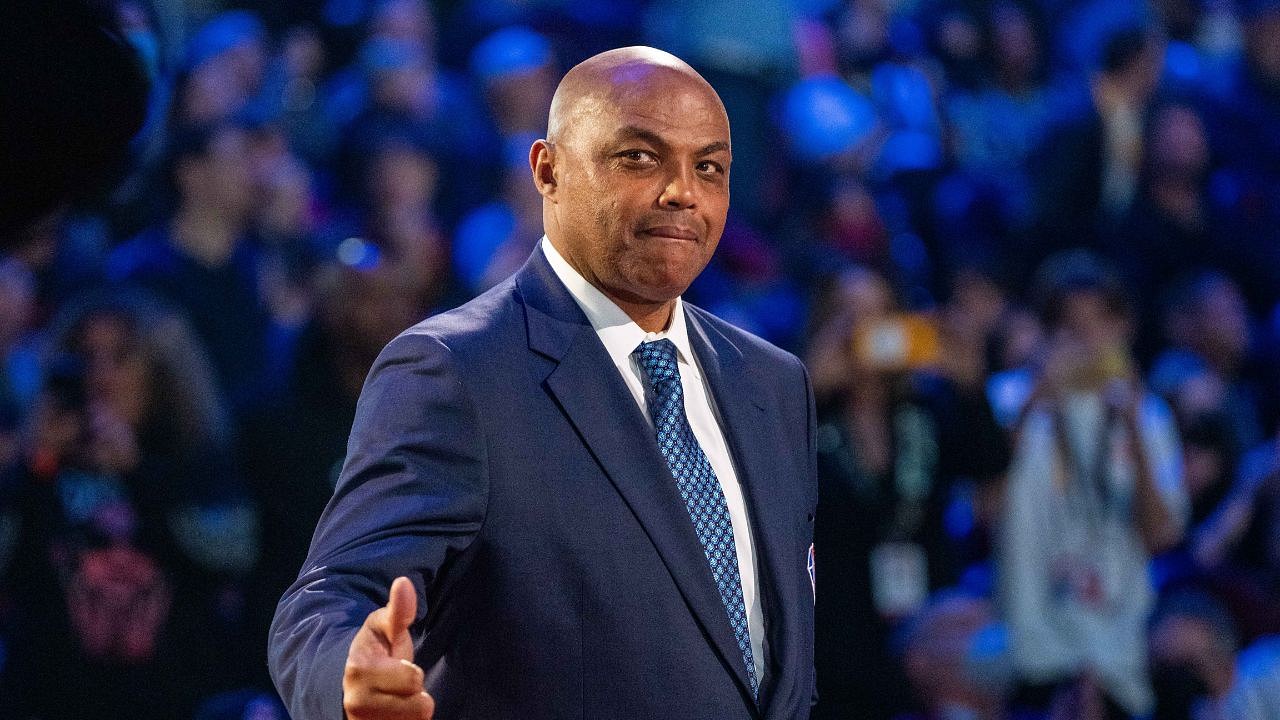 Charles Barkley is one of the most entertaining players in NBA history. Not only was he entertaining to watch play, but since retirement, he has been entertaining fans on TV. The Hall of Famer is part of a hilarious panel of analysts on TNT's Inside the NBA. A panel that includes himself, Shaquille O'Neal, Kenny Smith, and Ernie Johnson.
However, Inside the NBA isn't the only panel he has been on. Sir Charles has also been a Guest Shark on Shark Tank. And, after his purchases on the show, the former MVP considered possibly quitting TNT and television as a whole.
Also Read: Just 5 Days After His Father's Passing, Magic Johnson Turns 'Genie' and Mocks Charles Barkley in this Funny March Madness  Advert
Charles Barkley considered quitting TV after his successful appearance on Shark Tank
In season 10 of Shark Tank, Charles Barkley was invited onto the show to be a Guest Shark in one of the episodes. The episode in question was a blast, both for Barkley and the three budding companies that he decided to invest in.
Following his appearance, Chuck had nothing but high praise for the show and even discussed it on the Jimmy Fallon Show. The Round Mound of Rebound was so happy with his performance and his purchases that he openly admitted that he would quit TV if his products ended up doing well.
His plan of action after that? Buy a boat, play golf all day long, and essentially live his dream life.
"If any of these products hit, I'm never coming back…seriously! If any of these products hit, I'm going to quit TNT and everything. Seriously, if any of these products hit it…I'm gone! I'll be living on a boat somewhere. I'm going to be playing golf more than twice a day. I'm going to be living the dream!"
Barkley invested in Cave Shake, Zorpads, and SubSafe. All of which are doing incredibly well in the market. But, given his new contract with TNT, it's unlikely he will quit anytime soon.
Sir Charles signed a 10-year contract with TNT worth over $100 million
His Shark Tank purchases are killing it right now, but Charles Barkley will not be going boat hunting. After all, Chuck recently signed a massive contract with TNT, worth more than $100 million. A contract that sees him sticking with Inside the NBA and Turner Sports for the next 10 years.
Charles Barkley has agreed to a new 10-year deal with TNT that is expected to be worth "well north" of $100 million, per @nypost. pic.twitter.com/1Uf0tQYvTB

— Front Office Sports (@FOS) October 17, 2022
Considering his Shark Tank investments continue to thrive in the market, and the $100 million bag secured, perhaps we will see Charles on a considerably bigger boat than he imagined 10 years down the line.
Also Read: "I Don't F**k With Charles Barkley's Approach": Kevin Durant Goes Off On Suns Legend's Overtly Negative Analysis
---
Share this article