"I Don't F**k With Charles Barkley's Approach": Kevin Durant Goes Off On Suns Legend's Overtly Negative Analysis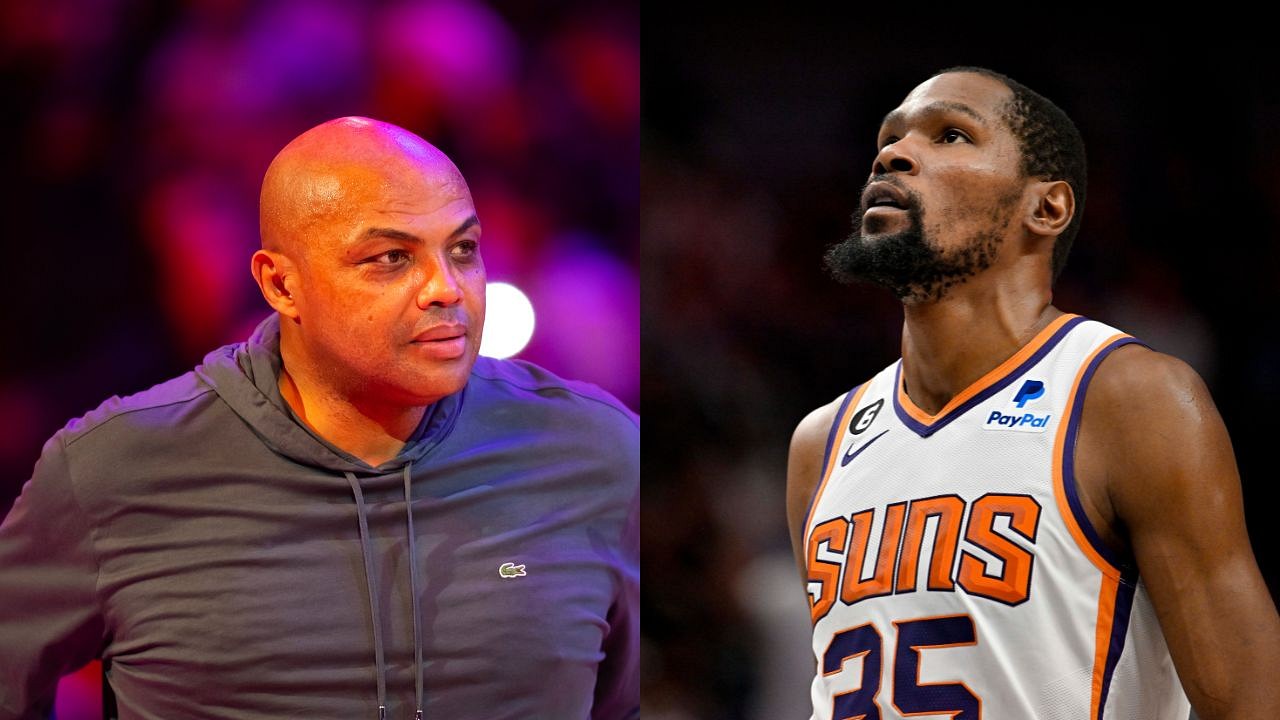 Kevin Durant is a man with many opinions. The 6'10" star forward isn't exactly the silent type and certainly isn't one to keep his mouth shut when being criticized. Twitter has receipts of the countless times the Slim Reaper has fired back at critics and trolls. Even high-profile ones like Charles Barkley.
In recent times, Sir Charles has been overly critical of KD. To the point, where the two-time NBA Champion has had enough. He recently shared his thoughts on Chuck's analytical skills on his podcast.
Also Read: "It's Nuts": Warriors Head Coach Steve Kerr is Disappointed at Kevin Durant's Prolonged Absence From Warriors Home Games
Kevin Durant makes clear his opinion on Charles Barkley's analytical skills
There can be no denying that Charles Barkley and Kevin Durant are two of the greatest to ever lace up a pair of sneakers. One is a Hall of Famer and the other is sure to be a future first-ballot entrant.
Both men are highly respectful of the contributions they have each made to the game. But, their relationship, if there ever was one has taken a turn for the worse of late.
Sir Charles and KD have been going back and forth for quite some time now. Trading blows on both social media and in the news. Well, Durant seems to be done with it now. The former MVP recently commented on the situation on his podcast, The etcs with KD, where he made it clear that he does not think much of Barkley's abilities as an analyst.
"He's a f**king legend that I've got nothing but respect for, and when I look up, I'm gonna play with pride knowing that he put blood, sweat, and tears into this organization. … His game as an analyst, I don't really f**k with your approach."
 

View this post on Instagram

 
The Slim Reaper has said his piece. But, knowing the Round Mound of Rebound, he will surely have a rebuttal, one that Durant will definitely not like.
Charles Barkley strongly believes KD is not the "Best In The World" anymore
Nowadays, the animosity between Kevin Durant and Charles Barkley is palpable. They may be cordial in their public opinions of one another, but there are times when they do not hold back. Like, with Chuck, who very recently blasted Stephen A. Smith for daring to put KD above Giannis Antetokounmpo on a list of best players in the world.
It's clear to see that this "beef" if it can be called that is not going to end anytime soon. Although, for the sake of the fans and basketball alike, it hopefully does.
Also Read: "Stephen Curry Begged Kevin Durant to Come Save the Warriors": Skip Bayless Attacks 2x MVP for Trash-Talking Chris Paul
---
Share this article