"I got a foul for this": Damian Lillard is indignant about a phantom foul called on him while guarding Luka Doncic during Blazers' win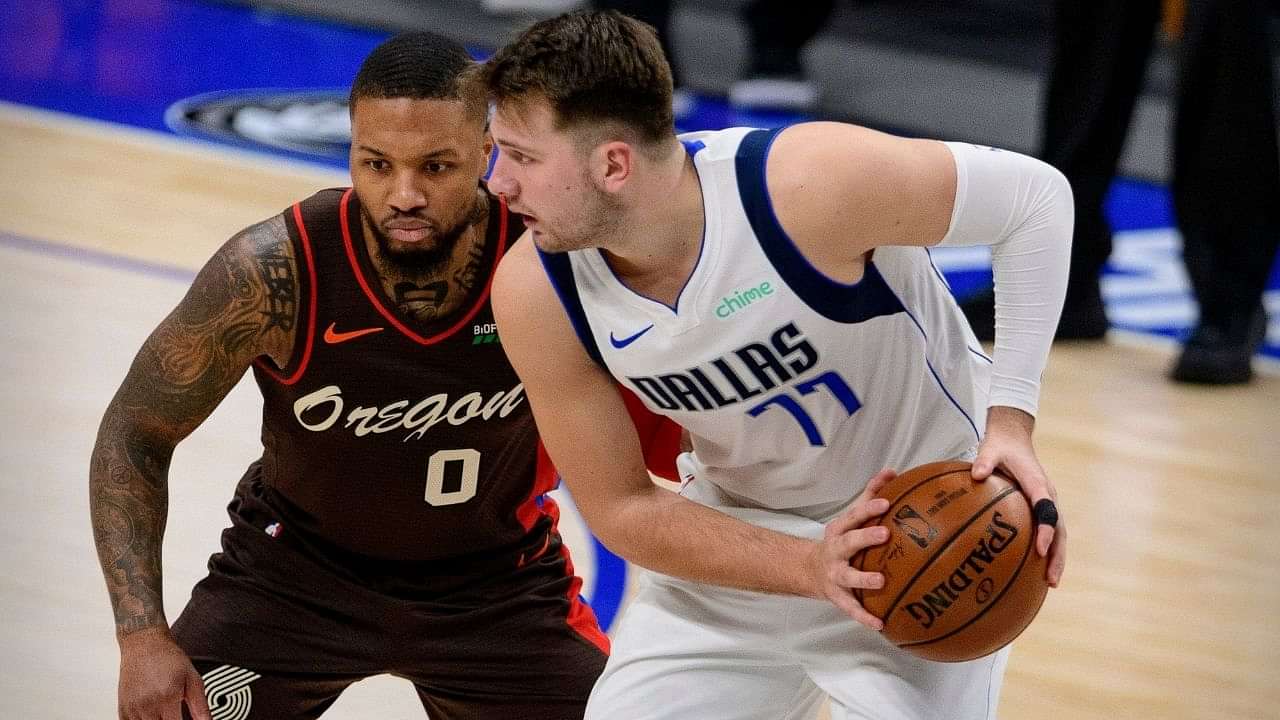 Damian Lillard becomes the latest superstar to display his impatience with the referees through this short season.
The Blazers overcame a spirited comeback from the Mavericks in the 4th quarter to put them away 121-118. Lillard hit a cold-blooded 3 right in Dorian Finney-Smith's grill with 32 seconds left in the game.
Doncic had an opportunity to tie the game with a wide-open 3-pointer, but he missed his chance. This defeat drops the Mavericks to 13-15 on the season. They have blown quite a few games at home, displaying some inexcusable lapses along the way.
Also Read: "Some Andy Reid-type sh*t where I'm making crazy plays.": Los Angeles Lakers Superstar LeBron James Reveals Desire to Become Football Coach
The Blazers, on the other hand, have shrugged off the losses of CJ McCollum and Jusuf Nurkic. They now sit at 5th in the Conference with a 16-10 record.
Damian Lillard laments a terrible foul called while he was guarding Luka Doncic
Lillard took to Twitter to post picture of a 'phantom foul' called on him as he shepherded the Mavs guard at the arc. This follows the bad refereeing Dame had to endure last month in their other matchup this season.
You can take a look at the contrast between the two situations by yourself:
Loading embed tweet https://twitter.com/NBCSNorthwest/status/1218453674286047233?ref_src=twsrc%5Etfw
Loading embed tweet https://twitter.com/Dame_Lillard/status/1361227633367928833?ref_src=twsrc%5Etfw
Also Read: "Michael Jordan wanted the game delayed till it was found": When the Bulls legend's jersey was stolen pre-game in Orlando
No NBA superstar is a saint when it comes to foul-baiting, but the officiating and the rules have made it easier for them to play this way. Scott Foster was not all bad last night, but this was a forgettable moment for the refereeing crew.
Dame and Luka went at each other for a bit last night. Doncic ended up with 46 points on the night, but he'd happily swap this for the win that eluded his team yet again.
---