"I was happy Devin Booker and the Suns squad came over and kicked it with me": Chris Paul reveals fears over not being able to connect with his young teammates at 36-years-old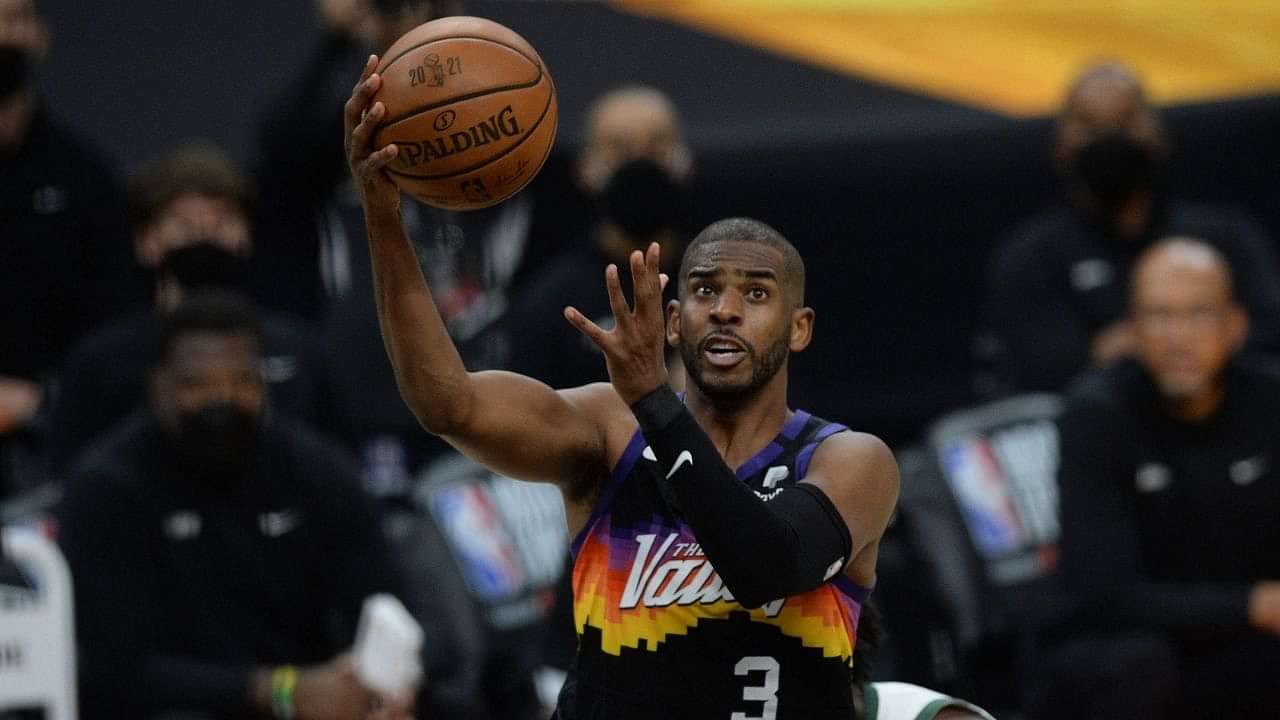 Phoenix Suns star Chris Paul reveals his hilarious feelings about connecting off the court with his significantly younger teammates
It is no secret that Chris Paul has been incredible for the Suns. Since arriving at the franchise, the player has instilled a winning mentality within each and every one of his teammates. This kind of influence, though, only comes with some massive experience. And at 36-years-old, it is fair to say CP3 has truckloads of it.
The flip side to that, however, is that off the court, some of your teammates may think you're just a teensy bit too old to hang out with them. Nothing personal, just the differences in the lifestyle of a bachelor and a family-man such as the Point-God.
So, with Phoenix being as young as it is, perhaps Paul felt a sense of fear ahead of joining the team. But, when he was asked about it recently, he revealed that couldn't be further from the truth.
Also Read: When Michael Jordan hilariously bet $1000 against his own Charlotte Hornets player
Chris Paul  that Suns teammates went a long way to make him feel included
Now isn't that just heartwarming to read?
As NBA fans, we've heard far too many stories about competitive players not getting along. This though is really nice to see. It seems that the Phoenix Suns players understand the greatness of Chris Paul, but also understood that leaving a man out will be good for nobody.
The Point God was recently asked about this in an interview. And in response, he had a somewhat hilarious, but overall wholesome response. Take a look at the tweet below.
Loading embed tweet https://twitter.com/melissarohlin/status/1413931408582615040?ref_src=twsrc%5Etfw
If this was done with the purpose of Chemistry building, it is most certainly working, as the franchise leads the Bucks 2-0 in the series. But will they continue this momentum in game 3? Or will the Bucks finally come alive in Milwaukee?
Also Read: When Michael Jordan had an outlandish take on the Rockets superstar in 1996
---