"If I have to pay to watch Team USA then never mind": Giannis hilariously shows off his frugality as he refuses to cough up money to watch the Tokyo 2020 Olympics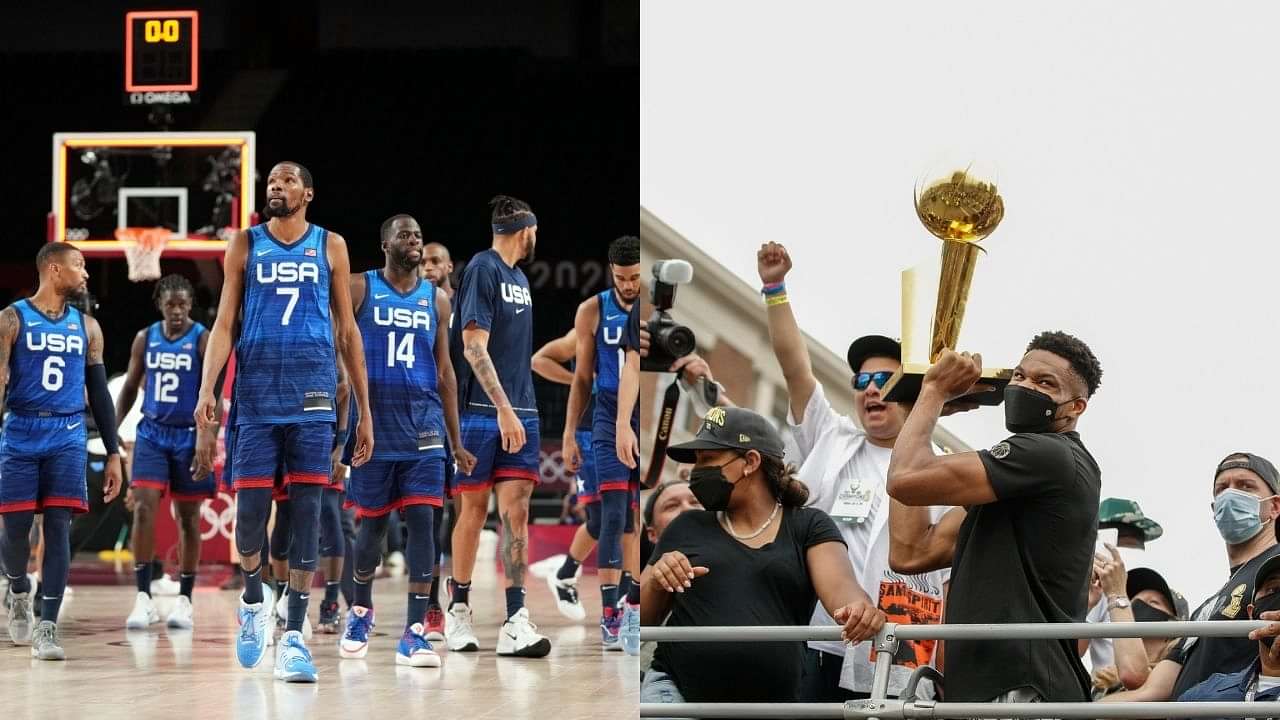 Giannis doesn't seem to be into the fact that he has to pay to watch/stream Team USA's games in Tokyo 2020 as he converses with 'The Athletic'.
Giannis Antetokounmpo is currently in possession of the largest contract in NBA history, valued at $228 million over 5 years. He signed this supermax extension merely 8 months prior to bringing the Milwaukee Bucks their first championship since Kareem Abdul-Jabbar and Oscar Robertson did so in 1971. 
Though Giannis has more money now than he can spend, he worked his way up from pennies in his bank account to where he is now. His early days in Greece, as he puts it, saw him and his brothers selling trinkets on the street while his parents worked multiple jobs to keep their family afloat.
Also read: "Those who're not getting vaccinated are a**holes": Charles Barkley minces no words while calling for NBA, NFL and other major leagues to make Covid-19 vaccination mandatory
Due to his upbringing, Giannis has always been frugal with his money. A particular story that comes to mind is when he received his first paycheck as a Buck and immediately bought a PlayStation 4, something he's wanted for years.  
However, he would eventually return the gaming console to the store he bought it, from the next day, as he didn't feel like he should own one. 
Giannis hilariously gets into it with 'The Athletic' Twitter account on paying to watch Team USA.
In the United States, the Peacock streaming service is being used to watch the Tokyo 2020 Olympics. To subscribe to this service, consumers would have to pay $5 per month or $50 per year, without ads that is. Giannis got wind of this on Twitter and claimed that if he's got to pay then he'll forgo watching the Olympics.
Loading embed tweet https://twitter.com/Giannis_An34/status/1420222210166476800?ref_src=twsrc%5Etfw
Also read: "No I'm not coming to the Lakers!": Michael Jordan once hilariously refused to entertain the possibility of winning it all with anyone but the Chicago Bulls
'The Athletic' actually responded to the 'Greek Freak' prior to him saying he won't pay to stream the Olympics by calling him out on not subscribing to their newsletter-based service. They even brought up a tweet from Giannis that dates back to November of 2020 where he negotiated the $1 per month price to a possible $0.75. 
It's safe to say that despite the 2x MVP having enough money in his bank account to essentially do what he wants, old habits die hard. 
---