Is Kristaps Porzingis playing tonight vs Clippers? Mavericks release injury report ahead of crucial Game 5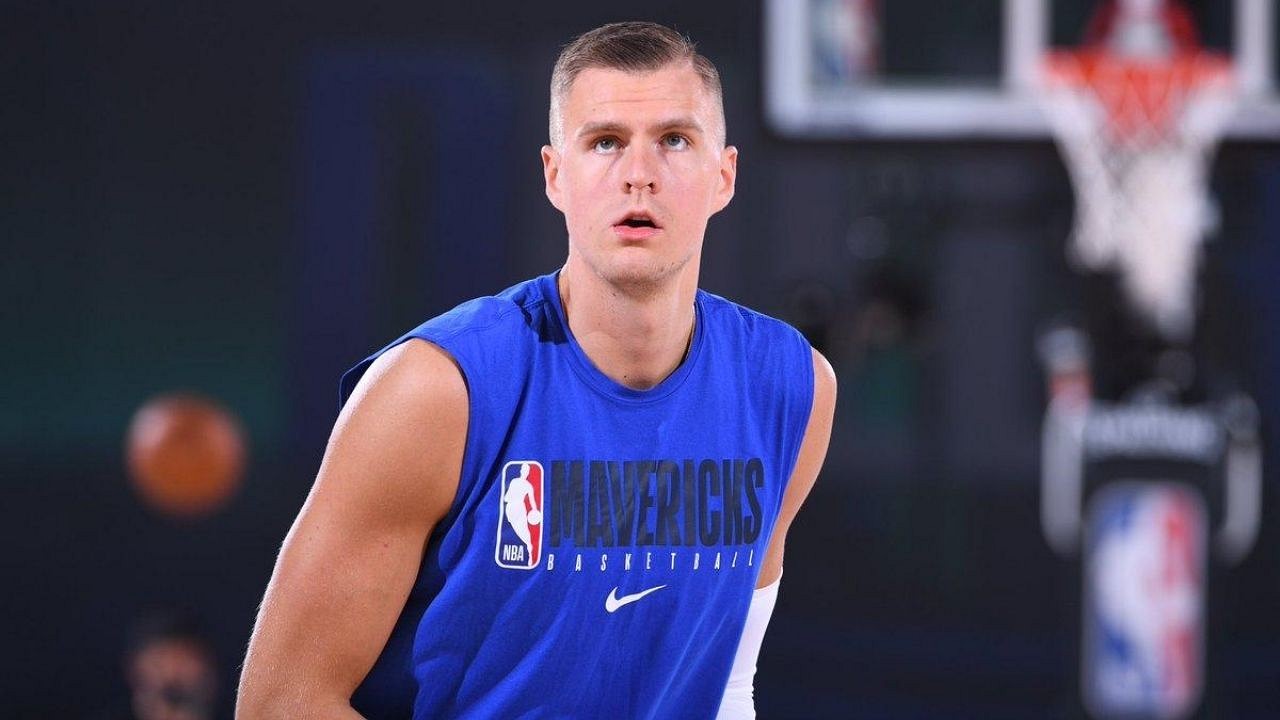 Is 'Kristaps Porzingis playing tonight' has been a burning question for all Mavericks fans post his right knee injury and the Mavs have released an injury report.
The Mavericks will hope that Kristaps Porzingis takes the court tonight as they aim to take a 3-2 lead over the Clippers who have been found wanting in the first round of the playoffs.
The Clippers were everyone's favorites to win the title this season but Luka Doncic and his Mavericks have raised serious question marks over their credentials. Paul George's shooting form has a lot to do with Clippers' woes, as PG has been largely non-existent on the offensive end of the floor all through the series.
The Dallas Mavericks have undeniably been the better team over the course of 4 games and would have arguably taken a 3-1 lead if not for the bizarre ejection of Porzingis in the first game. With Luka Doncic lighting up the series with his magnificent plays, the presence of Porzingis will surely make things much more worse for the Clippers who haven't looked in any rhythm at all in the playoffs so far.
Is Kristaps Porzingis playing today?
According to an injury report released by the Mavericks, Kristaps Porzingis has been ruled out of tonight's game 5 vs Clippers.
Porzingis has dealing with nagging injuries throughout the season and this time a soreness in his knee is keeping him out. But, he will hope to put his injury woes behind as he aims to oust the Clippers in the first round of the NBA playoffs.
Dallas' Kristaps Porzingis (knee) has been listed as OUT for tonight's Game 5 against the Clippers

— Marc Stein (@TheSteinLine) August 25, 2020
Porzingis has been unlucky over the course of the series so far. The forward looked in nice touch in the first game before his bizarre ejection in the first game.
Also Read: Luka Doncic responds to Montrezl Harrell's apology for 'white boy' slur
Without him, the Mavericks could not preserve the lead and ended up losing game 1. Porzingis put up 23 points and 7 rebounds as the Mavericks marched to a victory in game 2. The forward went on hit a double-double in game 3 but the Mavs ended up losing the game after Luka Doncic missed a major chunk of the second half with an ankle injury.
Seth Curry and co. have risen to the occasion in the absence of Porzingis, but the Mavs would need their 7 foot star to dominate on both ends of the court tonight.
Kawhi Leonard and Paul George need to be at their best, else the series could quickly slip away from their hands.
The series is poised nicely for a magnificent conclusion and the availability of Porzingis could end up being a major factor tonight
---
Share this article