Is Nikola Jokic Playing Tonight vs Thunder? Nuggets Release Availability Report Ahead of Game Against Shai Gilgeous-Alexander and Co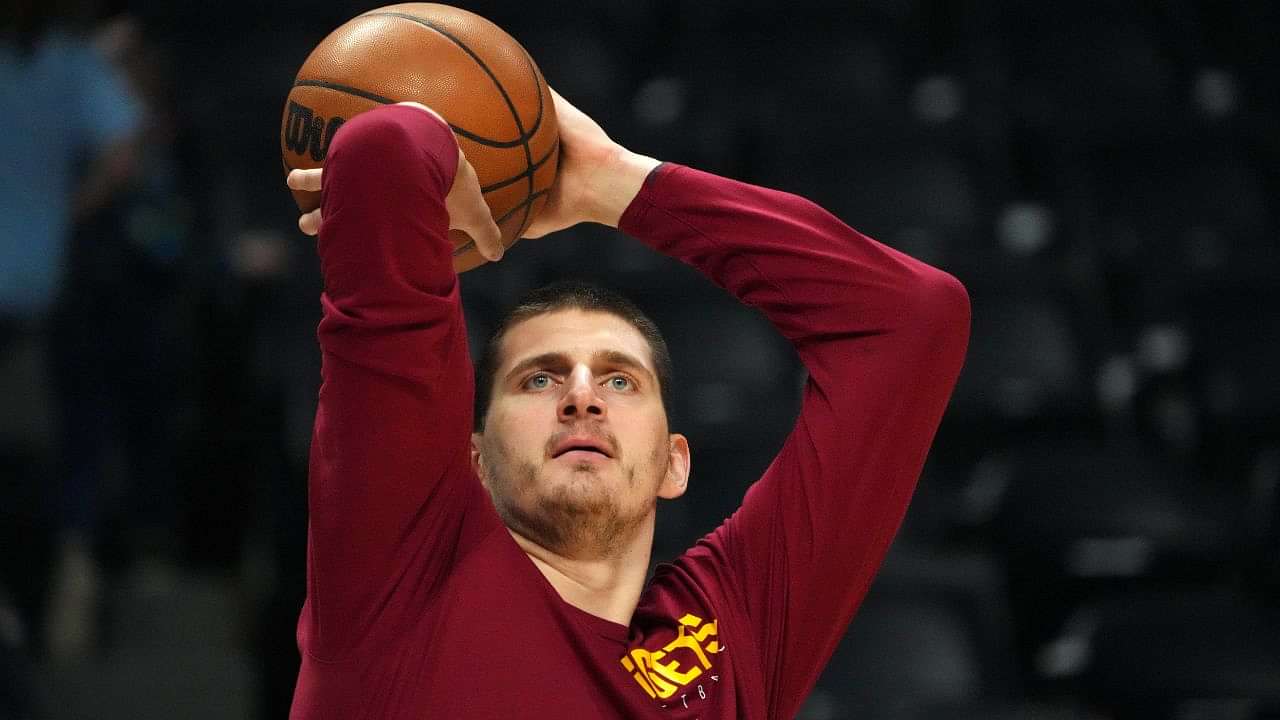 Nikola Jokic might miss the Denver Nuggets' home game tonight against the surging Oklahoma City Thunder with a hamstring problem.
The Denver Nuggets are currently one of the 2 hottest teams in the NBA. Riding a 9-game win streak like the Boston Celtics, they're sitting pretty at the top of the Western Conference standings.
This is in stark contrast to last season, when they finished 6th in the West. They have both Michael Porter Jr and Jamal Murray back in action for this season – a big plus. In addition, they've got Bruce Brown and Kentavious Caldwell-Pope to bolster their wing defense.
Aaron Gordon has looked like a fringe All-Star, playing the best basketball of his career. Bones Hyland has been on the rise as well, improving their bench strength by a significant margin.
However, all good things about the Nuggets start and end with their 2-time defending MVP – Serbian Nikola Jokic. The 7-footer has picked up where he left off last season. And one might even say he's playing better than the 2 previous seasons.
Loading embed tweet https://twitter.com/Ballislife/status/1616060410758844421?ref_src=twsrc%5Etfw
Also Read – Shaquille O'Neal or Charles Barkley? NHL Stars Picked Which NBA Legend Could Dominate in Hockey
Is Nikola Jokic playing tonight vs OKC Thunder?
Nikola Jokic sat out the Nuggets' blowout 134-111 win over the Indiana Pacers on 20th. It was suspected that his absence was related to it being a back-to-back game.
However, since then, reports have emerged that the big man is facing hamstring problems. This might cause him to miss out on his 2nd straight game – this one coming against Shai Gilgeous-Alexander's OKC Thunder.
Loading embed tweet https://twitter.com/msinger/status/1616911813286973440?ref_src=twsrc%5Etfw
Also Read – "Oh S**t My Bad, Pause": 6ft 7″ Luka Doncic Fumbles While Praising 22-Year-Old Josh Green and Lets an Innuendo Slip
Should Jokic miss this game, the Nuggets will have to counter by playing youngster Zeke Nnaji in a starting role. Nnaji hasn't been good on either end of the floor, and his extended minutes will likely not look great for Denver.
Jokic stats this season
Nikola Jokic looks set to break the record for most assists per game by a center this season. The Serbian is averaging a whopping 9.9 dimes per game and is just 5 assists short of a triple-double average.
Jokic is also having the best scoring season of his career, converting a whopping 62% of his field goal attempts. He looks ready to take home a 3rd consecutive MVP trophy.
Though the Nuggets' defense leaves something to be desired, it may not matter if Jokic continues to orchestrate their offense. They look like a good bet to emerge from the Western Conference playoffs as things stand.
---