Is Nikola Jokic Playing vs Knicks? Nuggets Release Availability Report for MVP Candidate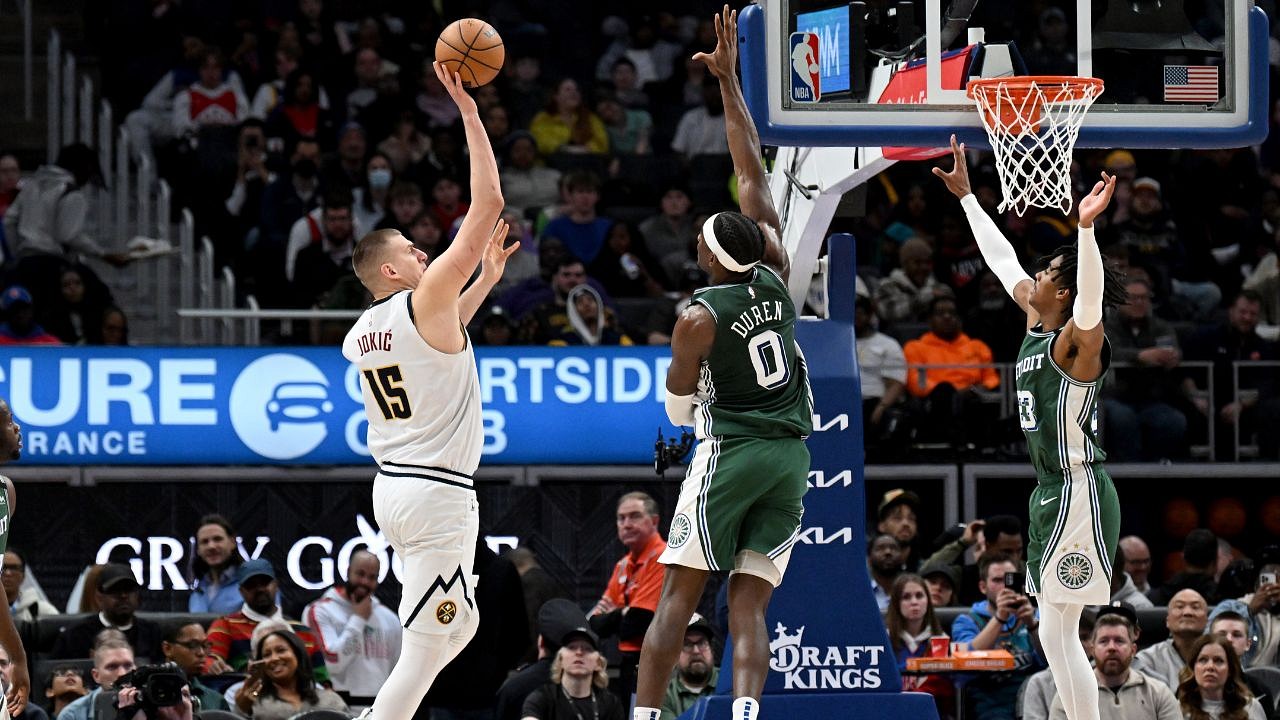 The Denver Nuggets have finally bagged the playoff spot. Despite being the best team in the West, the Nuggets' playoff confirmation got delayed because of their four-game losing streak. However, Nikola Jokic and the team made sure they clinch the spot with a 119-100 win over the Pistons.
Nikola made former Warriors' big James Wiseman run in circles as he powered the team to a win. He ended the night with 30 points, 10 rebounds, 9 assists, a steal, and a block. His big performance booked the Nuggets a seat in the Playoffs, as well as helped them clinch the NorthWest Division.
Now, as the team heads to New York, fans wonder whether the 2x MVP will suit up against the Knicks.
Nikola Jokic will PLAY against the Knicks
While the team may have secured a playoff berth, they still need to make sure they hold on to their top seed. At the same time, Nikola Jokic will look to fight back and earn the MVP Frontrunner spot he lost to Joel Embiid. Due to the Nuggets' four-game skid, they're now within 4.5 games of the #2 and #3 seeds. At the same time, it helped Joel Embiid cross Jokic on the MVP ladder.
The good news for the Nuggets fans is that Nikola Jokic will suit up tonight as the team makes its way to Madison Square Garden. The team's injury report does not have the back-to-back MVP on it, and thus, he should be good to go.
With 12 games left in the season, the Nuggets now have two races to focus on: 1) Holding onto the top seed 2) Making sure Jokic becomes the 4th person in NBA History to win 3x MVPs in a row
---
Share this article