Is Russell Westbrook playing tonight vs Lakers? Rockets reveal worrying injury report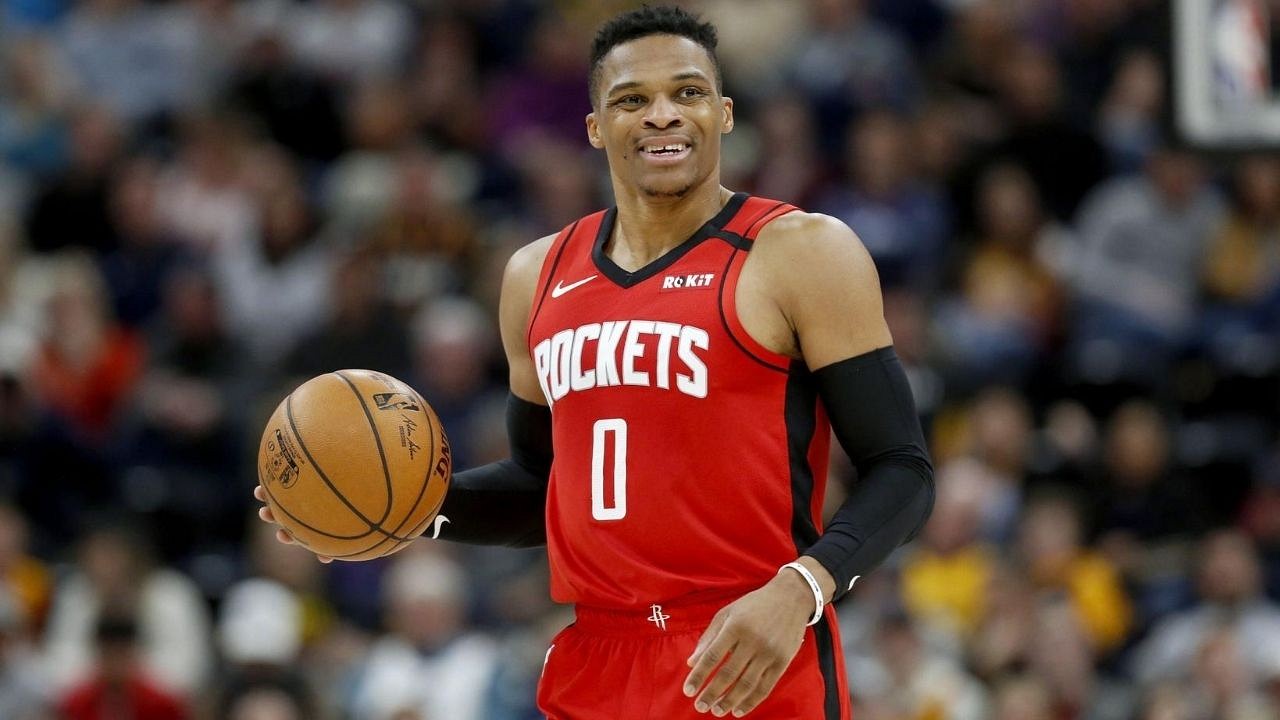 'Is Russell Westbrook playing tonight' has been the question every Rockets fan is asking after he was listed questionable for tonight's game vs Lakers
Today in the last match of the day in the Bubble, No. 6 seed Rockets will face No.1 seed Lakers but the contest might not have some big names like Westbrook and LeBron.
LeBron James has already been ruled out by the Lakers, citing a sore groin and Westbrook seems to be o his way to sit the game out too.
Read more: Is LeBron James playing tonight vs Rockets? Lakers reveal groin injury report
Is Russell Westbrook playing tonight vs Lakers
ESPN's Tim MacMahon has listed Westbrook 'questionable', with a right quad contusion and will likely miss the match. Westbrook hasn't really been complaining of an injury and this could be a result of too many games right after the lockdown.
With Westbrook being a little injury prone, the Rockets will need to ensure that he is healthy going into the playoffs. Thus, a rest tonight could be on the cards.
Though there are no solid reports or official statements regarding Westbrook injury, it will be Mike D'Antoni's call whether he will risk the big man or not.
The Rockets have qualified for the playoffs, but will want to ensure a higher seed in order to help them go deeper into the playoffs.
Russell Westbrook (right quad contusion) remains listed as questionable on the official injury report, but a source said the Rockets anticipate he will sit out vs. Lakers tonight.

— Tim MacMahon (@espn_macmahon) August 6, 2020

Austin Rivers will have to do more if Westbrook decides to sit out. If James Harden can put up a similar show of 49 points against Mavericks then Rockets can outclass the Lakers.
Rockets are currently placed on the 6th spot in the stacked West. Lakers have the cushion to play safely in today's match but Rockets will have to all-out as they can not afford a single defeat if they wish to finish higher in the table.
The 6-Foot-3 has been impressive in the restart, he has scored 30+ points against Bucks and Mavericks. Westbrook is averaging 26 points, 6.6 rebound, and 8.3 assists per game in the restart.
Read More: LeBron James technical vs Thunder: Lakers star penalised for abusive language from the bench
Rockets performance in Orlando
Rockets opened their campaign with two straight wins against Maverick (153-149) and Bucks (120-116), but they lost their previous match against Blazers (102-110).
The team is fighting with Mavericks, Thunder, and  Jazz for the fourth seed as Nuggets and Clippers are 3.5 games clear of the Rockets.
---