Is Zion Williamson playing tonight vs Spurs? Pelicans release injury report ahead of the game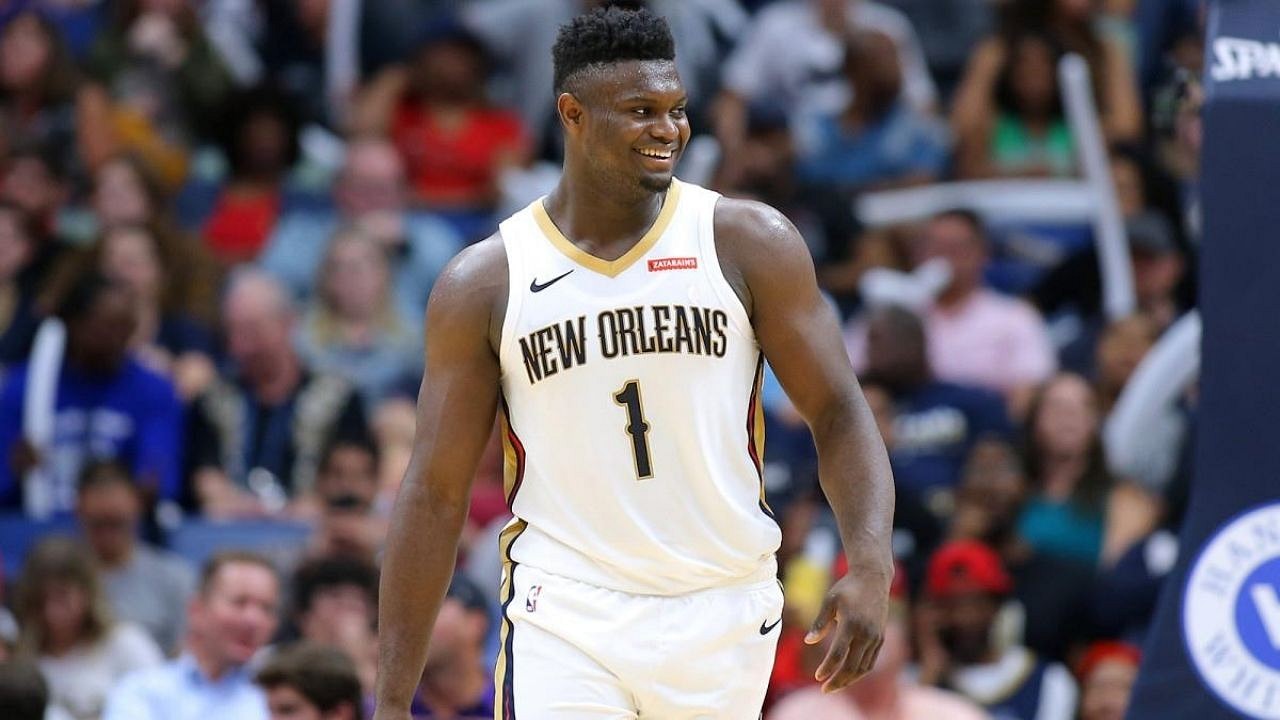 'Is Zion Williamson playing tonight vs Spurs' is something that all Pelicans fans have been asking after the young rookie was rested for Pelicans' previous game.
Pelicans are only left with three games, which are very critical for a place in the playoffs. Zion Williamson, Pelicans' talisman has struggled with a knee issue all season and thus the team has been forced to manage his minutes.
The rookie was rested for Pelicans' previous game vs Wizards and thus there has been speculation about his availability for tonight's game.
Is Zion Williamson playing tonight vs Spurs?
According to the injury report released by Pelicans a day before the game, Zion Williamson is slated to feature in tonight's do-or-die game vs Spurs.
Pelicans are in the rut for a play-in tournament spot and thus need to win all 3 of their remaining games to have a glimmer of hope of making it to the playoffs.
Read More: NBA Games Today: Spurs vs Pelicans TV Schedule; where to watch NBA restart
Alvin Gentry rested Zion in the previous game against Wizards as part of load management, citing Zion's knee issues. Zion also missed the Scrimmages and in the opening two games against Jazz and Clippers, he was on a minutes restriction.
With no injuries listed on the Pelicans' day-before report, all indications are that Zion Williamson will play in New Orleans' must-win game Sunday against San Antonio

— Marc Stein (@TheSteinLine) August 8, 2020
Zion will return for today's game and his performance will be pivotal for Pelicans. The 6-Foot-6 rookie has been getting back in shape, as he has scored 47 points in his last two matches. He scored 23 points against Grizzlies and 24 points against Kings.
Zion's performance in Orlando
Zion is playing far below his standards as he has been averaging just  16.8 points, 3.5 rebounds and 2.0 assists in Orlando. He is shooting 58.3% from the field. Williamson needs to step up in the next three games if he wishes to play in the playoffs in his rookie season.
He hasn't really been able to get any rhythm behind his game, largely because of how he has been put under a minutes restriction. The young rookie seems to be prone to injuries and thus the Pelicans are doing all they can to keep him healthy for the long run.
Pelicans' Odds for the NBA Playoffs
If Pelicans lose today they are going home. But if they manage to win their next three games including today's game against Spurs then they might get a shot at the Play-in-tournament. However, they'll need some other results to go their way too.
If Blazers get 2 more wins or the Suns rake up 3 more wins, Pelicans would bow it even if they win their remaining 3 games.
Zion will want to show some leadership going into the next 3 games and show the world why he has been the most talked about rookie since LeBron James.
---