"It Tastes Good, Then I Just Spit it Out" : Charles Barkley Talks Extreme Weight Loss Measures to Meet His Target of Losing 85 Pounds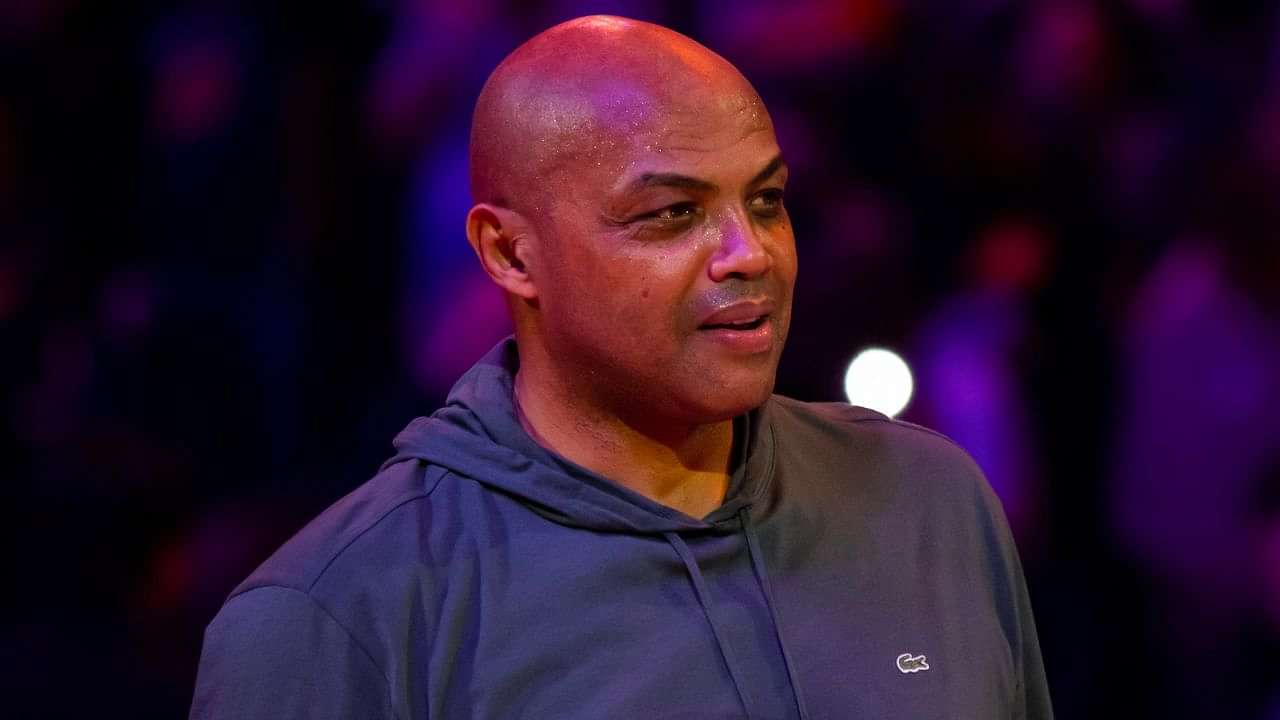 There are various NBA stars who have faced issues with weight during and after their NBA careers. And one of the greatest to ever face ridicule surrounding his weight was a certain Charles Barkley. During his career, despite his dominance, questions surrounding his conditioning were a constant around Chuck. And gaining almost 100 pounds after retirement along with being surrounded by Shaquille O'Neal and his banter certainly hasn't helped.
With advancing age, Chuck's weight seems to have given birth to some health concerns too. Naturally, medical advice and common sense resounded the need for Barkley to lose weight. A target was assigned by doctors too, according to the man himself – 85 pounds i.e.
Losing 85 pounds is no piece of cake and the difficulty of the challenge facing Barkley is no secret. Conan O'Brien made it evident in his reaction to Barkley's statement at least. And in his curiosity, Conan triggered a conversation about how Chuck intends to make it happen.
One of Barkley's methods certainly seems unconventional and quite disgusting too. Chuck no longer eats good-tasting food. No, the man decides to do something a bit more… distasteful with it instead.
Also read: "Shaquille O'Neal Doesn't Take Sips": Charles Barkley Reveals Pet Peeve With Inside the NBA co-host on Valentine's Day
Charles Barkley doesn't eat good food anymore but chews the dish to get the taste of it.
Considering his issues with his weight, it is only natural to assume Barkley is someone with an affinity for the culinary world. For someone in that vein, sacrificing good food must feel particularly painful. After all, what use is one's million-dollar savings if tasty food isn't in the offing?
To completely leave good food is definitely an impossible ask. But with the health concerns also reaching worrying levels and with a drastic reduction mandated by his doctors, Chuck had to get creative. Here is what he had to say on the matter.
"If it tastes good, I just spit it out."
Chewing food gets the taste in. Swallowing it gets it into one's system. So, the easy solution is just to chew and not swallow. This precisely describes Chuck's ingenious method of losing weight while getting his taste buds a feel of what's good in the world.
Working out like a "mother" and taking the juices out of tasty food is what is helping Barkley along his weight loss journey. We wish the former MVP the very best in reaching his doctor-dictated target weight as soon as possible. Perhaps one day the pain of not really eating delicious food will get easier.
Going through the ordeals of being overweight is therefore a topic Chuck is very much aware of. Possibly why constant jibes are thrown at TNT co-host Shaquille O'Neal's direction to raise awareness of him being overweight in the most Chuck way possible.
Charles Barkley has gone as much as to call the Big Diesel a "fat a**" on live television.
The two Hall of Famers may be on different sides in debates about their championship pedigree, but in terms of being overweight, both have seen considerably similar trajectories. Naturally, both are ready to engage in taunts relating to their weights.
The elder of the two, Chuck, has gone as much as to call his younger co-host a "fat ass" on air. And to add fuel to the fire, Chuck referred to Shaq's rings as ones won with at least one absolute superstar shooting guard carrying O'Neal's "fat ass". A double whammy if there ever was one. Definitely not something that warrants beef though, considering all that's ever been said and done at Inside the NBA.
Also read: "How Long Have You And Charles Barkley Been Together?": Shaquille O'Neal Left Speechless On NBAonTNT
---