LaMelo Ball posts a picture on Instagram in a Charlotte Hornets jersey with a completely different number
Man, LaMelo Ball REALLY wants that #1 jersey.
Long-time fans of the Ball family will know by now, the player has essentially worn #1 on his jersey for all his life. Hell, the number itself is even part of the logo of his own brand. So, it shocked all fans of the Ball family, when he came into the season with #2 across his chest and back.
At the time, the reason was that Malik Monk already wore #1 on the team. And by the time LaMelo was in the league, it was too late to ask for a number swap. With the former #1 off the roster and on the Lakers now, changing the number should be easy…right?
Well, not really. But, with his most recent Instagram post, it's clear that the player himself hasn't given up on it just yet.
Let's get into it.
Also Read: NBA Insider reveals the 76ers star is ready to move to the Warriors or any other California team
LaMelo Ball continues his campaign to get the #1 jersey for the Charlotte Hornets
A couple of days ago, we saw the player start out his campaign for the number, by making an early wish to the NBA through his Instagram story. Unfortunately for him, that didn't really work, and frankly, it's a bit confusing why.
Some sources say that the player has to send a notice of it to the NBA approximately a season before it happens. That was also the case with LeBron James switching to the number 6 with the Lakers.
But other sources do say that players are allowed to change their numbers in the offseason.
Well, whatever the reason is, we're sure LaMelo Ball isn't exactly very happy about it. And with that in mind, he posted this on his Instagram.
View this post on Instagram
What seems like a fairly normal picture announcing ownership of a brand quickly starts to raise eyebrows when you see the number. Yep, in the picture, Melo is donning #1.
Oh, and it even goes a step further. When his trainer/manager Jermaine Jackson put up a post on the same topic, but with the player wearing #2. And while reposting it… well, take a look.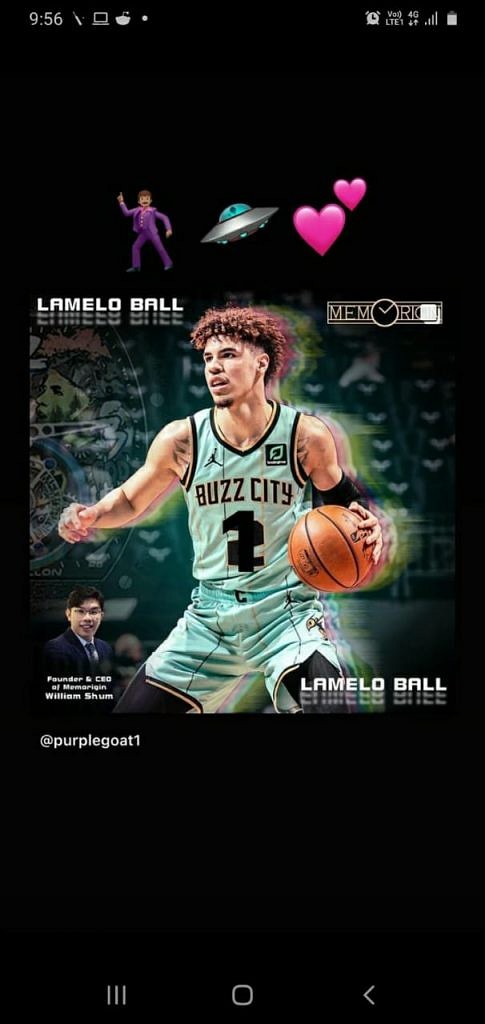 He must really, really want that number.
Still, will we really see him wearing #1 next season? Or will the reign of #2 continue?
We can't wait to find out.
Also Read: Stat shows how Kevin Durant, Paul George and Bradley Beal all had their career scoring seasons with Russell Westbrook