"Kevin Durant recruited me to the Brooklyn Nets": Blake Griffin reveals how it was KD who urged him to team up with Kyrie Irving and James Harden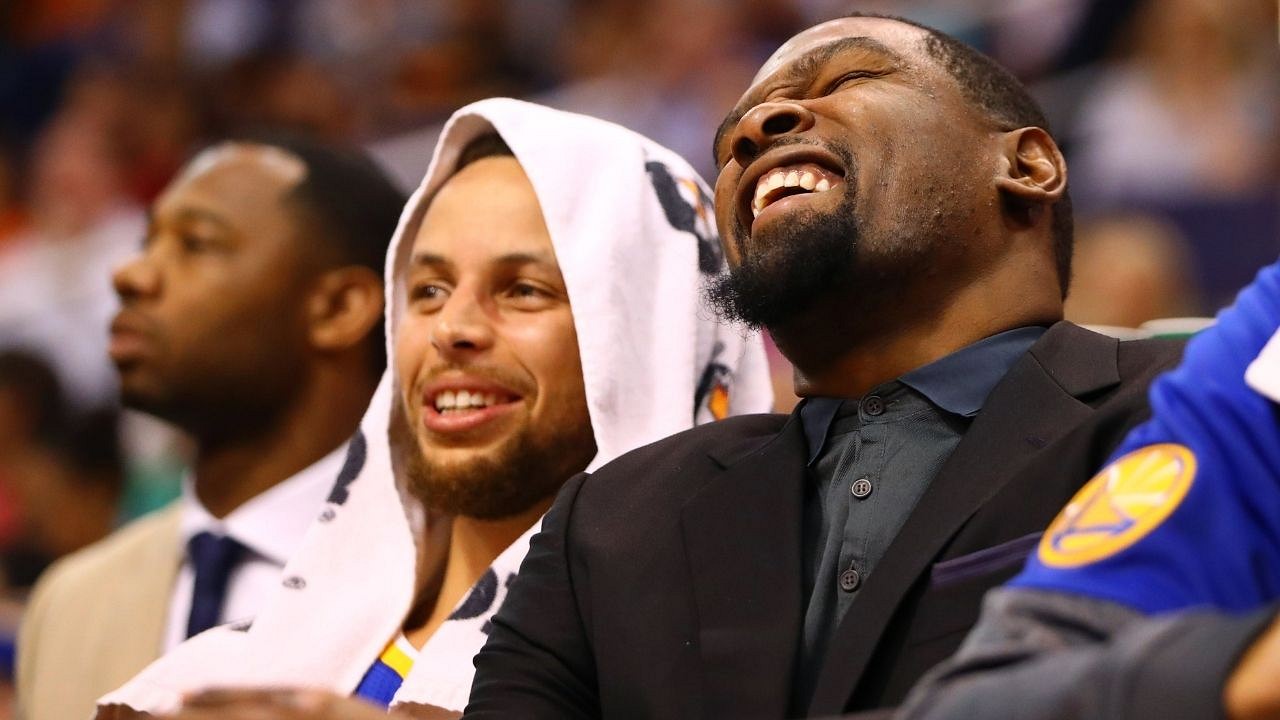 Blake Griffin tells Rachel Nichols that Kevin Durant is the one that recruited him to join him, Kyrie, and Harden on the Brooklyn Nets. 
The Brooklyn Nets have a drastically different look when in comparison to the start of this season. With Jarrett Allen and Caris LeVert gone and Spencer Dinwiddie on the mend, the Nets have now fully integrated James Harden into their fold.
They look to do the same for newly-acquired Blake Griffin as well. Griffin was set to make his debut in the Nets' first game back from All-Star break. However, Steve Nash and the coaching staff have held off on rolling out the former All-NBA talent. There's a fear that he may sustain an injury as he hasn't hit the floor in nearly a month.
Griffin reiterated this to Rachel Nichols, saying, "I'm not injured at all; I just haven't played in almost four weeks." 
Blake Griffin: "I'm not injured at all; I just haven't played in almost four weeks." https://t.co/Cve6aD4cKZ

— Rachel Nichols (@Rachel__Nichols) March 11, 2021
Also Read: "Paul George skipped a game because he'd had too much coffee": Bill Simmons explains why the LA Clippers are doomed to fail again in this year's playoffs
Blake is being held out from Thursday's game for what is being cited as 'left knee management'. 
Blake Griffin says that Kevin Durant was the one who suggested a move to Brooklyn
Kevin Durant has now found himself to be on the other side of the recruitment spectrum. He was first coerced into joining the Golden State Warriors by Draymond Green and Steph Curry. He then had Kyrie Irving urging him to sign with the Nets.
The 2x champ, in turn, has been the driving force behind the Griffin move to Brooklyn. Blake Griffin told Nichols that it was Kevin Durant who personally reached out and "recruited him the most."
This is a bit surprising as it would be expected that Deandre Jordan would be at the forefront of the Griffin recruitment. They played with one another on the Los Angeles Clippers for more than half of a decade. 
Blake says Kevin Durant is the Nets player who recruited him the most.

— Rachel Nichols (@Rachel__Nichols) March 11, 2021
Also Read: "Hate is like a virus. Even accidentally, it can rapidly spread": Patriots WR Julian Edelman Offers A Helping Hand To Miami Heat Forward Myers Leonard Following Anti-Semitic Comments
The two former Clippers big-men seem to share a solid relationship even up to this day. When asked if he helped recruit Blake Griffin to the Nets, Deandre jokingly said, "I don't like him too much." This was in reference to the fact that the Pistons beat the Nets earlier this season while Blake was still on the team. 
---