"Lack of a Father Figure in LeBron James' Life": NBA Analyst's 'Nasty' Comment About King James' Decision to Move to Miami Resurfaces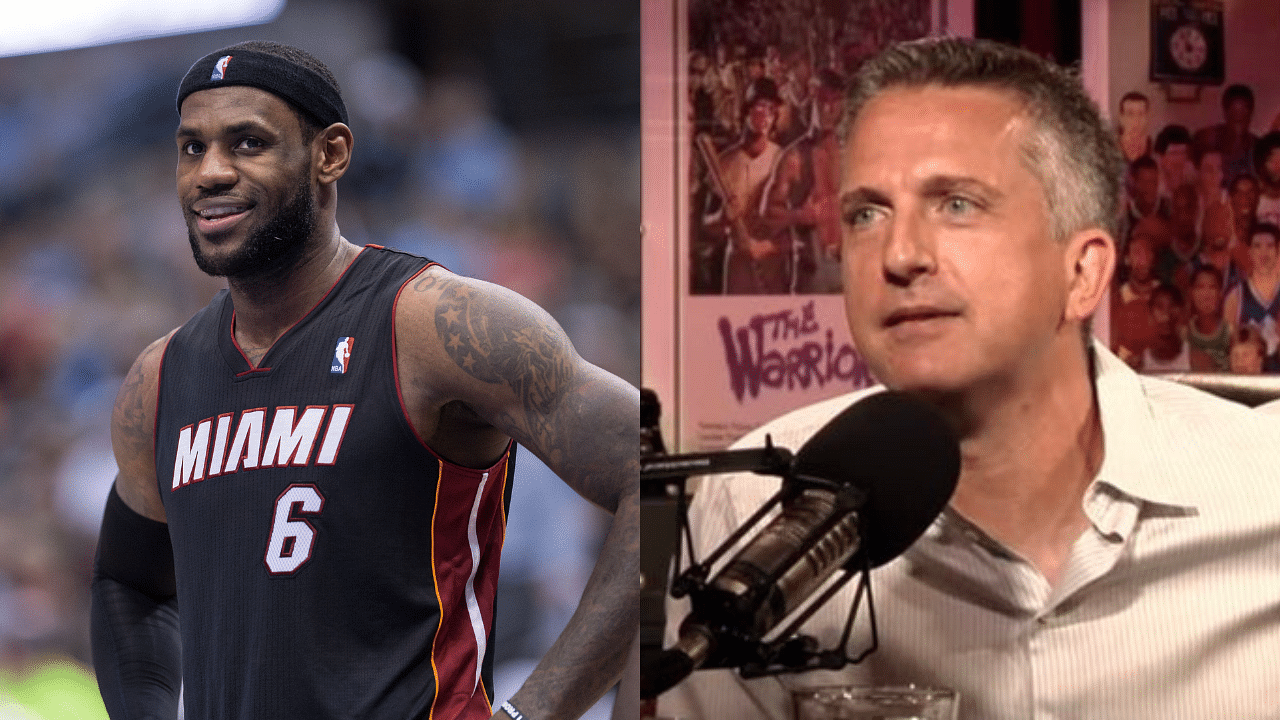 In 2010, when LeBron James made his momentous move to the Miami Heat, it sent shockwaves through the NBA landscape. NBA analyst Bill Simmons, never one to shy away from expressing his opinions, weighed in on this significant shift. His commentary provided a unique perspective that differed from the prevailing sentiment at the time. Recently, these remarks from Bill Simmons have resurfaced, thanks to r/NBA on Reddit. 
LeBron James' departure from the Cleveland Cavaliers, especially in the wake of his 'Decision' announcement, left the entire fan base angry. The move was met with outrage and disappointment. However, amidst the uproar, Bill Simmons offered a perspective that challenged this. He emphasized that there was more to the story than met the eye. 
Bill Simmons' comments on LeBron James resurface
In the aftermath of LeBron James' televised announcement, commonly known as 'The Decision,' a lot of blame crashed upon him. Notably, Bill Simmons was among those who vehemently expressed their disapproval.
Simmons didn't mince his words, taking a stark stance against the fan base of the Cleveland Cavaliers. He attributed the decision not solely to James, but also to the people surrounding him. Simmons pointed out the absence of a crucial mentorship figure in James' life during his early years in the league.
Simmons stated:
"I blame the people around him [LeBron James]. I blame the lack of a father figure in his [LeBron James'] life."
Bill Simmons on LeBron's decision to join Miami in 2010: "I blame the people around him. I blame the lack of a father figure in his life".
byu/GuessZealousideal729 innba
Recently, this critique from Bill Simmons has resurfaced on Reddit, sparking fresh debates.
LeBron defends 'The Decision'
In the wake of the seismic shift brought about by 'The Decision,' LeBron James took a moment to reflect on the choices that led him to Miami. At the time of this momentous move, James was a mere 25 years old, navigating the intricate terrain of fame and basketball stardom.
Speaking of 'The Decision,' LeBron said:
"I was 25 years old and I wanted to be liked by everybody."
Loading embed instagram https://www.instagram.com/p/Cou2xypumep/?utm_source=ig_embed&utm_campaign=loading
James' candid admission revealed a vulnerable side to his decision-making process. 
---