"Larry Bird, I'm tired of seeing your face!": When Michael Jordan thanked the Celtics legend for not having to face him anymore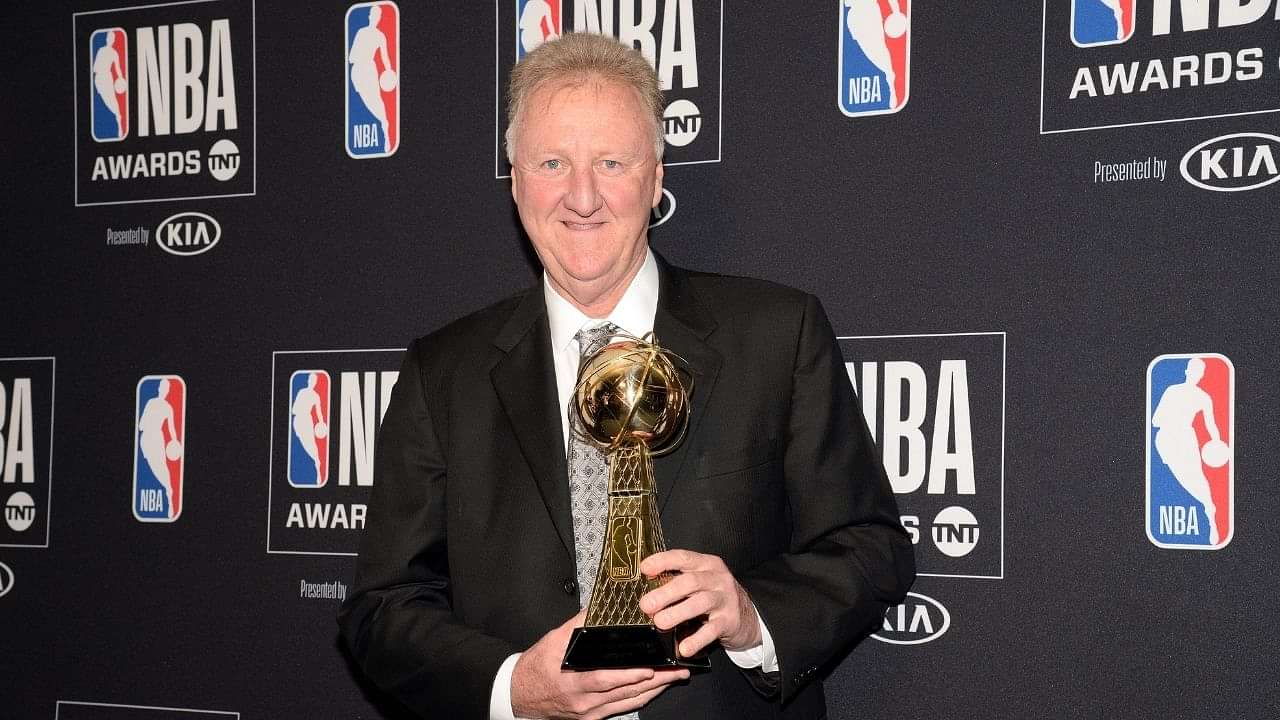 Chicago Bulls legend Michael Jordan couldn't help but give a competitive touch to his farewell message for Larry Bird.
Arguably one of the biggest personalities in the sporting world, Michael Jordan's competitive zeal was unlike any other player. The 6x NBA champion would never shy away from talking trash to his opponents.
Even the greats were not immune to MJ talking smack one such legend was Larry Bird. The 3x NBA champion to date remains one of the most successful players in Celtics franchise history.
Bird played 13 seasons in the NBA and had to take premature retirement from the game due to a severe disc injury to his back.
The last couple of years have been very tough on me, on my back and on my body, Bird said on Aug. 18, 1992. It was very hard to deal with, day in and day out. Unfortunately, it all came down to this.
I would have liked to have played a little bit longer, maybe a year or two more, but there was just no way possible I was going to be able to do that. So today, I'm retiring.
Also read: "Michael Jordan had an 'avuncular affection' for Tyronn Lue": Sources reveal Bulls legend's proximity to Los Angeles Clippers head coach
Jordan, who faced Bird on several occasions during his career, had a rather unusual message for the 12x All-Star on his retirement. The Bulls superstar couldn't help but bring to light the losses that Bird's Celtics had handed him despite having great games individually.
Michael Jordan thanked Larry Bird for retiring from the NBA
Larry Bird and Magic Johnson were the top superstars in the NBA when Jordan would make his debut. The Bulls superstar always looked up to Bird.
However, the Bulls superstar could never get past the Celtics legend. In their 6 post-season appearances, MJ was 0-6 against Bird. Despite Jordan averaging 39.7 PPG, 6.7 RPG, and 5.8 APG on 46.4% shooting from the field and 50.0% from the 3-point line.
One of the major reasons for these losses was the lack of an efficient supporting cast in Chicago since Jordan was their only source of offense. The regular season matchups also have Bird emerging as the clear winner with a 17-11 record.
Though MJ had better individual stats than Bird during their post-season matches, the Celtics superstar always won the bigger battles.
Thus when Bird decided to retire from the game, MJ couldn't help but thank the Celtics stalwart for retiring since he would no longer have to face him.
Larry, I hear that you're retiring, Jordan said via Basketball Network. Thank goodness. I'm glad. I'm tired of seeing your face. You brought a lot of sad memories for me. I enjoyed it and I wish you a lot of luck and I think you had a great and wonderful career. You ruined a lot of my successful games against the Boston Celtics.
Also read: "What the hell you looking at young fella?": When Michael Jordan called out a young Chauncey Billups for constantly gazing at him
---