"LeBron James made a lucky desperate 3-pointer": Skip Bayless uses Lakers star's own words to discredit his clutch 3-pointer over Stephen Curry vs Warriors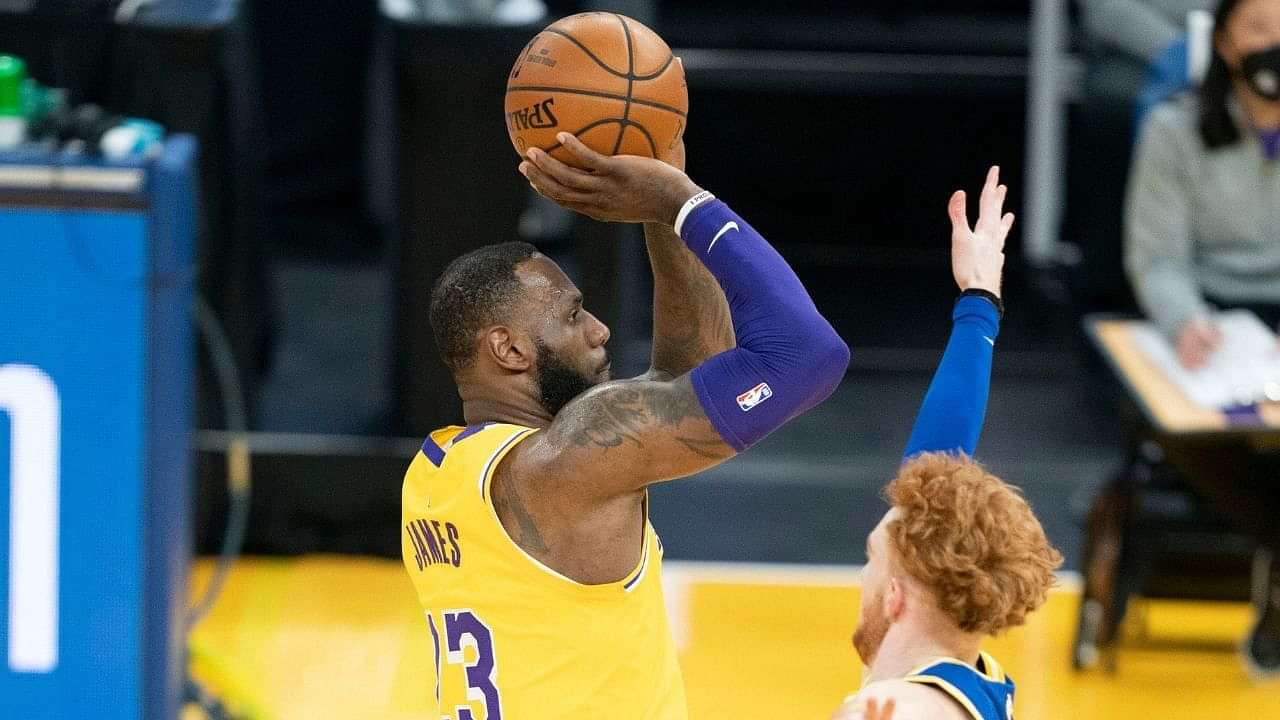 Skip Bayless refuses to give Lakers star LeBron James a break despite incredible game winner against the Warriors. 
The Lakers vs Warriors game stood up to every realistic expectation and then some. This clash between Stephen Curry and LeBron James was by far one of the most interesting games so far this season. And perhaps, even ranks amongst the best in NBA history.
Stephen Curry went off during this game, scoring a very efficient 37 points, and grabbing 7 boards during the game. However, as the game went on, it was LeBron James who came alive to make the difference.
With less than a minute left in the game, and in the final seconds of the shot clock, the King buried a dagger which just moments later proved to be the game-winner. It was the definition of clutch.
But, while most of the NBA community gives James his props, it seems Skip Bayless believes that couldn't be further from the case.
Skip Bayless rips into LeBron James despite grabbing the win against the Warriors
Frankly, are we really surprised?
Skip Bayless has made a living off hating on LeBron James more than any other player. It has come to the point where everyone subconsciously knows what he's doing, but we react to it anyway. His 'analysis' has almost become a tad bit predictable at times.
So, when this spectacular clash between the Warriors and the Lakers concluded, many looked towards Twitter expecting some entertainment from the critic. And boy did they receive it.
Loading embed tweet https://twitter.com/RealSkipBayless/status/1395238388714770433?ref_src=twsrc%5Etfw
To be fair to Bayless, LeBron James did indeed get tad bit lucky on the shot. The player was clearly not in rhythm, and had to throw it up from deep to avoid a shot-clock violation.
However, isn't that the case with just about every clutch shot in NBA history? To make a difficult shot, yes you need skill, but also a tad bit of luck. And when those two things combine, it brings us magical moments such as the one we saw today.
With the Lakers finally qualifying for the playoffs, fans can finally look forward to their upcoming title charge without any doubts. And much like them, Skip Bayless will likely be giddy as well, looking for yet another opportunity to take potshots at the King.
---