LeBron James was spotted with Drake on Monday night. This raised questions among NBA fans about violations of the league's Covid protocol.
Lenny Santiago shared a picture with some stalwart celebrities on his social media recently. The Toronto-based rapper was spotted in a picture with Michael B Jordan, Rich Paul, Lenny Santiago, Future and LeBron James.
View this post on Instagram
They were all together at the launch of LeBron's new tequila brand 'Lobos 1707'. As the caption suggests, these gentlemen were having a Taco Tuesday on a Monday – so to speak.
Also Read: "I appreciate LeBron James for recognizing it": Stephen Curry is grateful after getting an MVP endorsement from the Lakers legend ahead of their play-in clash
NBA players have been under a ton of scrutiny this season over how they're following the league's Covid protocols. Kyrie Irving has come under fire for breaking it and missing some games this January.
LeBron had declared back in January that his decision on whether and when to take a Covid vaccine is a private matter. Given this background, it was obvious that questions about this picture would make it to social media.
Fans question LeBron James for being spotted with Drake
A fan posted a few images from this photo op on Reddit, enquiring whether James had been in violation of the NBA's Covid protocols last night. He was promptly handed a clarification, but more fans have raised questions across social media.
Dennis Schroder had clarified in his first postgame presser after his comeback that he's now the only unvaccinated Laker. This means that James has received the vaccine, allaying fears that he may be in the anti-vaxxer camp.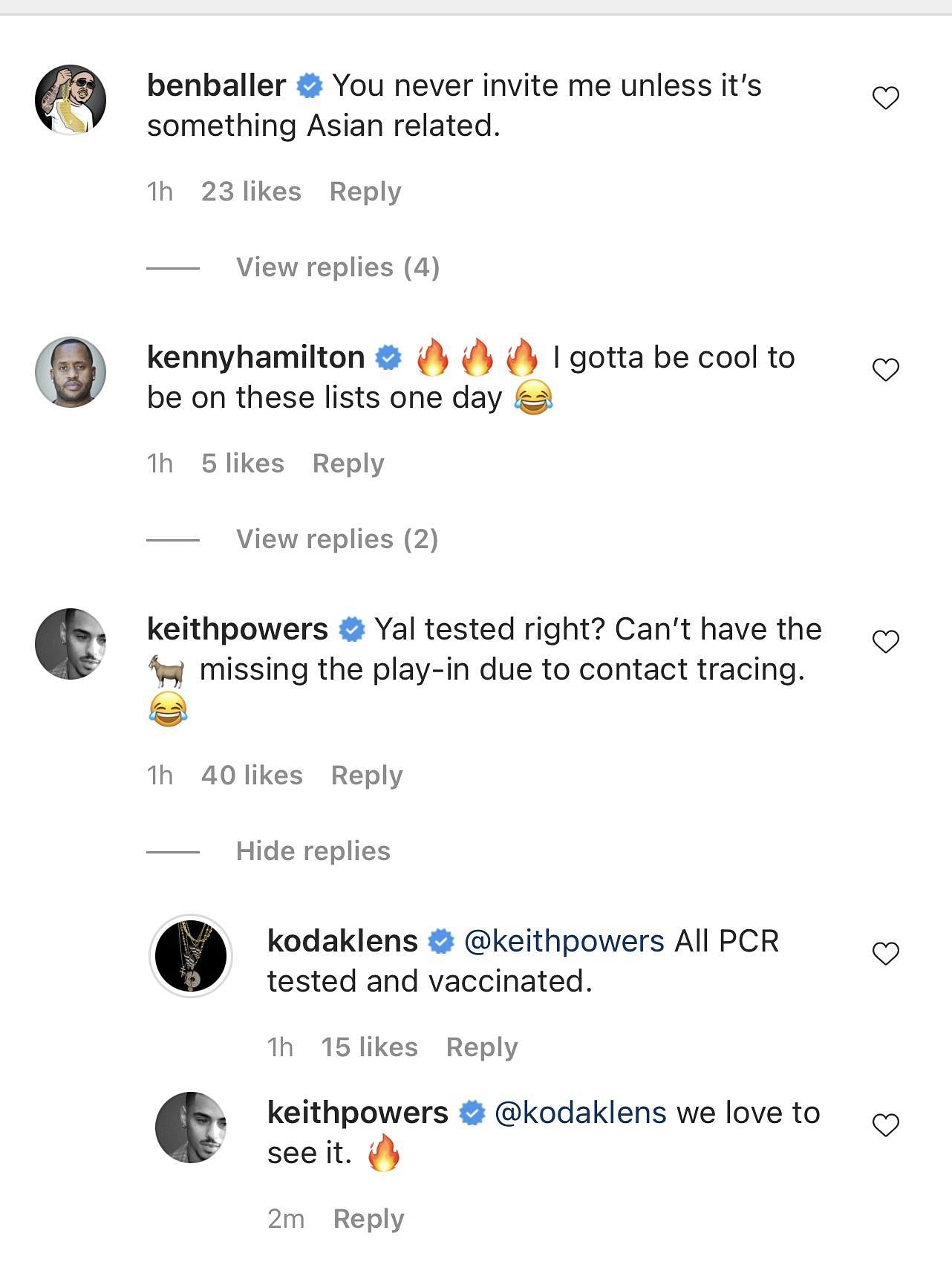 This question was also answered by Lenny on his Instagram comments in response to some fans. He posted that everyone at the function had been vaccinated and PCR-tested ahead of the event.
But questions have continued to persist, which is why it is prudent to note new stipulations from the league's updated Covid policy for vaccinated NBA players:
No quarantine for exposure

No PCR tests on days off

Players and staff can interact with any other person at home (not at bar, club, lounge)

Players and staff can go to outdoor restaurants

Four guests are allowed on road without prior testing
Sources: NBA, NBPA have agreed to new protocols for COVID-19 vaccinated individuals:
– No quarantine for exposure
– No PCR tests on days off
– Interact with any other person at home (not at bar, club, lounge)
– Go to outdoor restaurants
– Four guests on road without prior testing
— Shams Charania (@ShamsCharania) March 18, 2021
Also Read: "Russell Westbrick is back!": Skip Bayless launches an assault on Russell Westbrook for poor showing in the play-in game against the Celtics