"LeBron James Takes Performance Enhancing Drugs": Former UFC Fighter Makes Sensational Claims About 38 y/o Lakers Superstar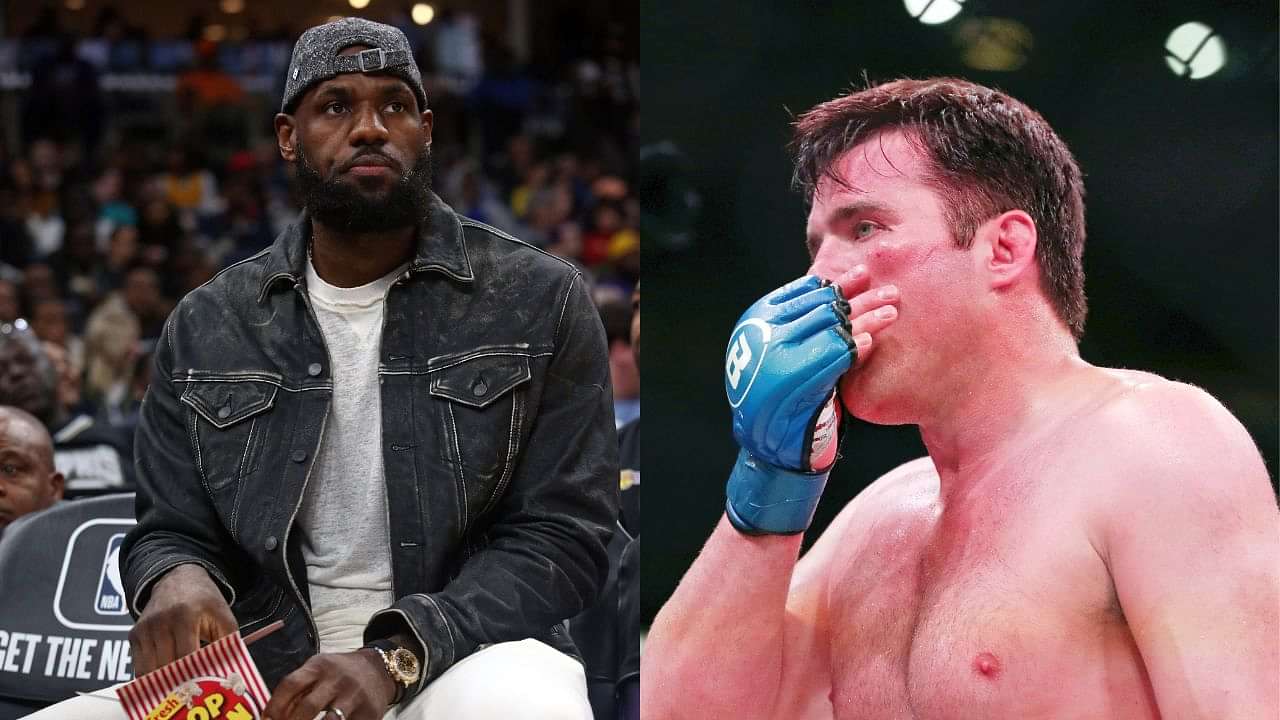 LeBron James is 38-year-olds and still playing like he hasn't aged a single day since 2012. The ferociousness and athleticism in his gait is still as lethal as ever. Although he has become much more injury prone and likely to miss games since last season, when he is active, Bron is the same athlete capable of the same.
In light of his never fading freakish explosiveness, a former UFC fighter has made a sensational claim about King James. The now-retired Chael Sonnen has accused LeBron of taking Performance Enhancing Drugs (PEDs). In fact, Sonnen claimed that Bron's PED hookup was the same as his.
Also read: "Ben Simmons Has More Bathrooms Than Points/Game": Shaquille O'Neal Ridicules Nets Star's Abysmal Showing This Season
Chael Sonnen Accuses LeBron James of taking PEDs
While on the Flagrant 2 podcast with Andrew Schulz and Akash Singh, Sonnen claimed that LeBron James has been using a PED called Erythropoietin. Essentially, Erythropoietin, also known as EPO, increases the Red Blood cell count. the increase in RBC mass also increases the body's capacity to carry oxygen. This in turn increases stamina and the ability to perform.
Sonnen told Schulz: "If the world understood what LeBron did….If you know what these performance enhancers did, then you would know why it does matter. We have the same drug guy, I know exactly what he's doing. EPO matters, it's the reason LeBron takes it, it matters. EPO increases your red blood cells, which gives you endurance so you can play all game long."
Sonnen's accusations are serious. He is basically claiming that one of the greatest players in the history of the game has been using Performance Enhancing Drugs. The repercussions of these statements will become clear only with time. The unofficial nature of Sonnen's comments also makes it a little tricky for the NBA to navigate this.
NBA's drug testing has been criticized in the past
The NBA in 2005 was severely criticized for its drug testing protocol. Congress lashed out at NBA for having the weakest PED testing policy among the four major leagues. Former representative Henry A. Waxman, Democrat of California, told NY Times in 2005:
"Of the professional sports policies this committee has reviewed, the N.B.A. policy appears to be the weakest. The N.B.A.'s remarkably weak steroids program makes it impossible to know whether there is a problem."
It's hard to say whether the NBA's testing protocol has considerably improved over the years. But the cases of drug use and suspension are considerably lower than in the other major leagues.
Also read: "Anthony Davis, You're A Animal": LeBron James and NBA Twitter Laud Lakers Big Man After Dominant 30/22 Performance in Win vs Grizzlies
---