LeBron James, Whose Jersey Could Sell For $5 Million, Has His Jordans From High School Priced Around $200,000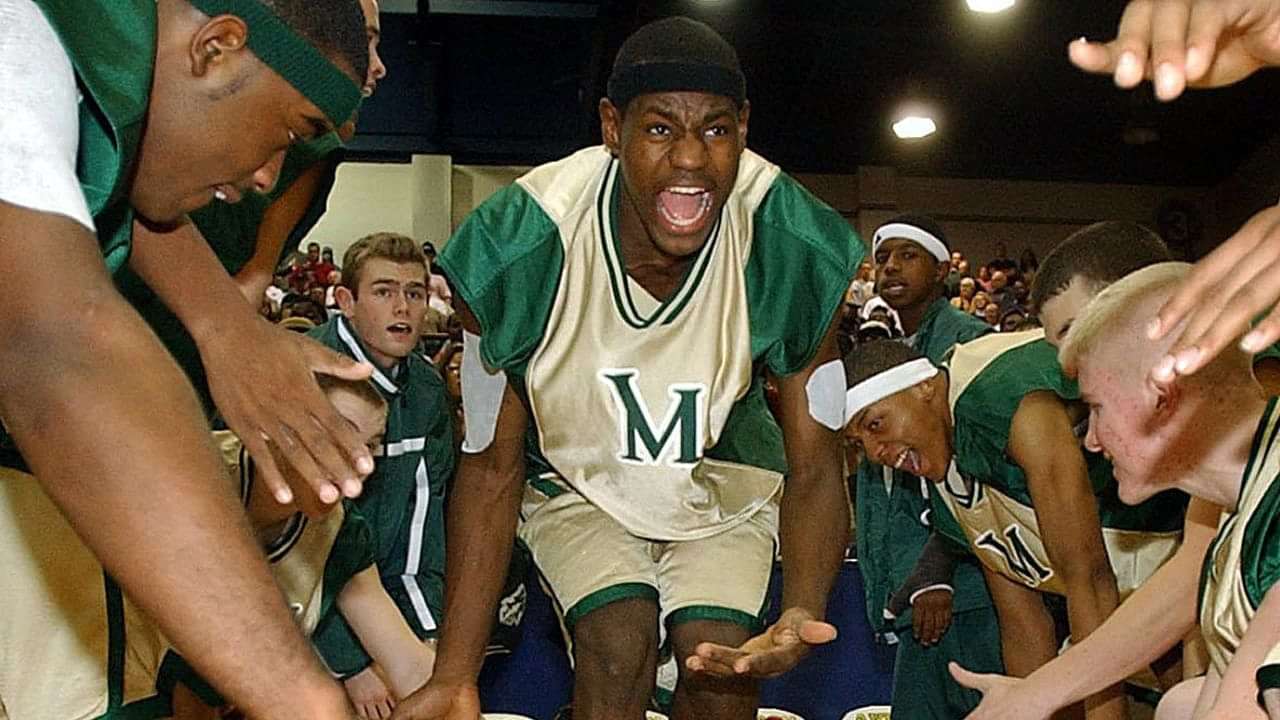 LeBron James was labelled as 'The Chosen One' well before he had even stepped foot on NBA hardwood. A sophomore living in Akron, Ohio and attending St. Vincent-St. Mary High School was not supposed to create this much buzz across the nation for his basketball excellence and yet there he was, leading the Fighting Irish through and through. 
As a freshman, James put up 21 points and 6 rebounds a night while leading his varsity basketball team to an undefeated record of 27-0. He would establish himself as one of, if not, the best players in high school basketball during his sophomore season at SVSM when he averaged 25.2 points, grabbed 7.2 rebounds, and had close to 4 steals a game. 
There was no stopping James from this point on. He had everything from nationally televised games on ESPN to interviews with Bob Costas telling him that his NBA career would be considered a disappointment if he wasn't a first ballot Hall-of-Famer by the end of it all.
Also read: Who Has Scored The Most Points In An NBA Game At 38 Y/o Amidst LeBron James' 47 Point Explosion?
LeBron James could have his game-worn shoes sold for $200,000
LeBron James seems to have been a major fan of both Michael Jordan and Kobe Bryant while in high school. While he sported an afro in order to honor the Lakers superstar, he wore the Chicago Bulls legend's signature line of Jumpman sneakers early on in his high school career. 
James's mother, Gloria, bought her son the takedown model of the Air Jordan 15s, which was labelled the Swift 6. Unlike the main model of shoes, the takedown model cost 'only' $129. James wore these during his freshman year at SVSM. 
Heritage Auctions recently got a hold of these and it has been estimated that these will be going for around $200,000 when the bidding starts. This is quite the reasonable price considering the fact that Bron wore these shoes at the Ohio State Championship game in 2000 when he scored 25 points and dished out 5 assists.
Loading embed instagram https://www.instagram.com/p/CmzhkMVp2WN/?utm_source=ig_embed&utm_campaign=loading
LeBron James had his jersey priced at around $5 million
Given the fact that LeBron James is one of the most influential cultural figures of our time, it's safe to say that anything he's ever touched or worn would go for egregious amounts of money. Add in any extra meaning to the item and it being in the hundreds of thousands in value makes sense. 
The jersey he wore in Game 7 of the NBA Finals in 2013 as a member of the Miami Heat against the San Antonio Spurs was reportedly going for a whopping $5 million. He scored 37 points and grabbed 12 rebounds in this game and is the only jersey worn by James on the backend of a back-to-back title win.
Also read: Michael Jordan Averaged 37 Minutes at 39, and LeBron James is Averaging 35 at 37, Is His Durability Overrated? 
---