Luka Doncic injury update: Is Mavericks star going to play vs Clippers in Game 4?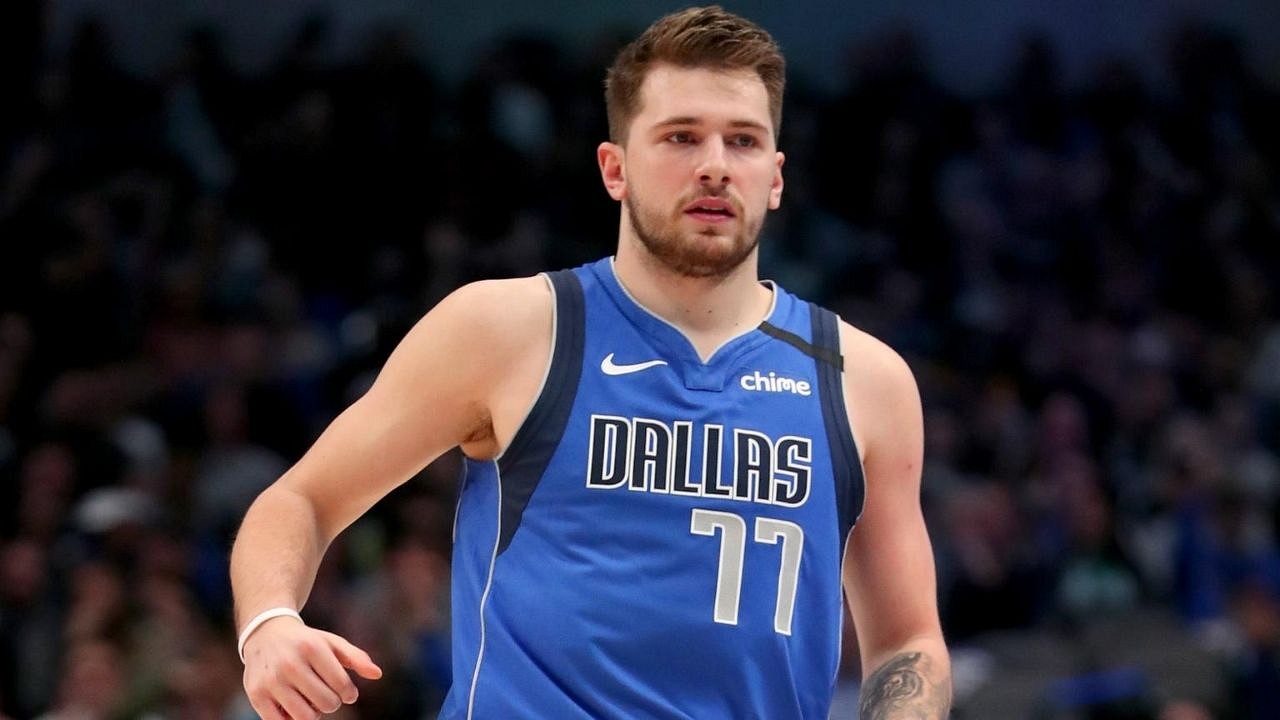 Mavericks star Luka Doncic sprained his angle in the Game 3 against Clippers and with the MRI reports out, Mavs fans can see Luka in the next game to level the seven-match series.
The previous game was a historic benchmark for Luka as before exiting the game the Slovenian scored a triple-double, which made him the third-youngest player in the NBA to record a triple-double in the playoffs, only behind Magic Johnson and LeBron James.
Read More: Is Aaron Gordon playing today vs Bucks? Magic release injury report ahead of Game 3
The 21-year-old scored 13 points, 10 rebounds and 10 assist in 29 minutes of play. In the third quarter, Luka tangled with Kawhi Leonard which resulted in an ankle injury and was out of the game immediately. After the match, the player was not sure about the injury as to how bad it is and informed that with an MRI test things will be more clearer.
Luka Doncic Injury update
Luka has undergone some MRI tests which confirms that the injury is a mild one. There are chances that Doncic will be available for the Game 4 but there are more tests lined up which will simplify things for the franchise as well as for the fans.
As of now early pre-MRI tests suggest that the ankle sprain is a mild one and can be recovered in less time meaning Luka can play in Game 4.
As Rick Carlisle mentioned last night, the quick turnaround from a late Friday night game to a Sunday afternoon game decreases the odds of Luka Doncic being available for Game 4. Good news: Early, pre-MRI indications are it's a mild sprain.

— Tim MacMahon (@espn_macmahon) August 22, 2020
Luka Doncic and Mavs in the first round
Dallas Mavericks are 2-1 against LA Clippers and will meet tomorrow for game four. A win for Clippers will put Mavs in deep trouble and a win for Dallas will level things in the seven-match series. Game 3 was in favor of Clippers with a 130-122 scoreline and if Luka does not play in the next game then things will be easy for the Clippers.
Read More: Zach Collins injury: What Happened to Blazers power forward?
The 6-Foot-7 has been impressive in the first round as he has added 83 points in three-games, which is the highest among his team. He opened his playoff campaign with a 42 point game but was unable to put his side on the winning end. The player is looking dangerous and he can put Clippers into deep trouble because the side is yet to come up with a plan to stop the Mavs forward.
---
Share this article