"Mario Chalmers Called LeBron James A B**ch": Old Clip Of Heat Teammates Quarreling Resurfaces Amidst 'Fear' Comment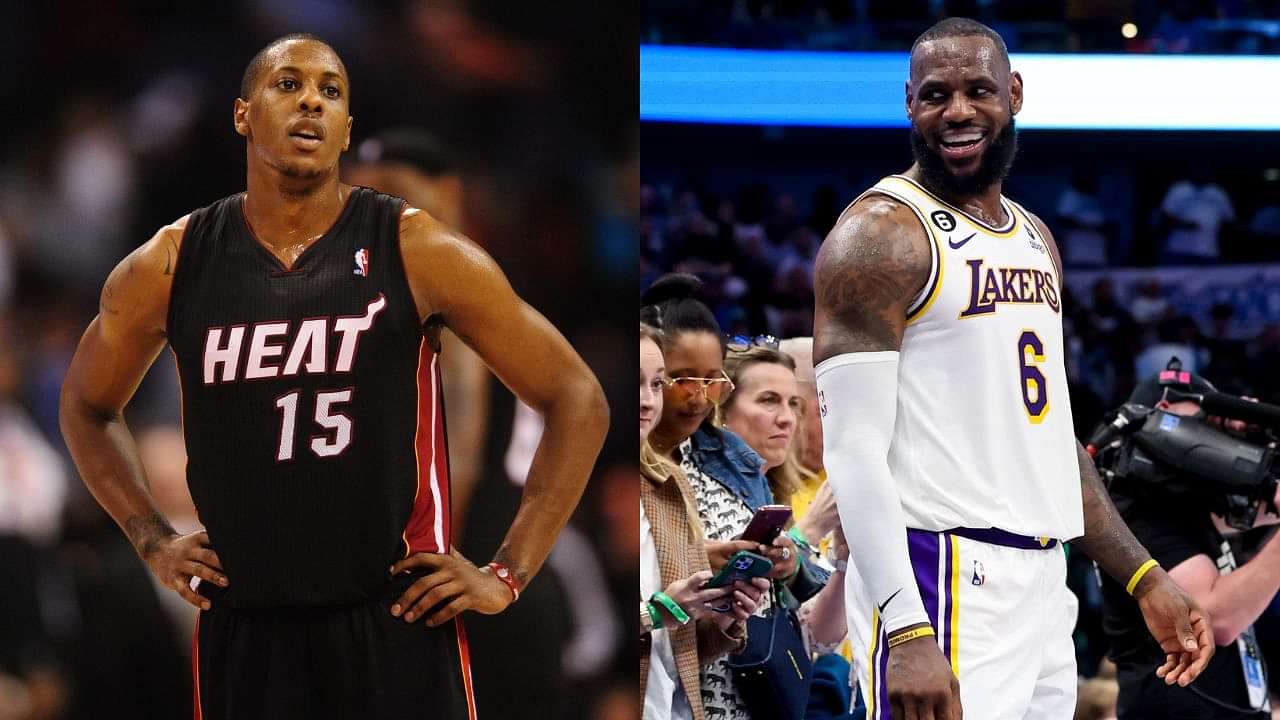 LeBron James is one of the most revered players in NBA history. A four-time NBA Champion, The King is known for being a great leader and team player. After all, he has helped every team he has played on achieve glory.
However, despite being what many would consider the perfect teammate, LeBron doesn't always see eye-to-eye with every one of them. Over the years, he's butted heads with plenty of them on the Cavaliers, Heat, and now the Lakers.
Perhaps the most memorable falling out he has had was with Mario Chalmers. The two never really seemed to gel well off the court, and with Chalmers' recent comments about LeBron not being "feared", a clip has resurfaced. One showcasing the bad blood the too had with each other back in Miami.
Old clip of Mario Chalmers calling LeBron James a b**ch resurfaces in the wake of formers "fear" comments
Mario Chalmers made headlines recently thanks to his intriguing comments about former teammate LeBron James. Having played with The King in Miami, Chalmers knows first hand what kind of player he is.
So, when he claimed that no one in the league fears playing against LeBron, the NBA world was shocked. After all, we are talking about one of the GOATs. A man, who just recently broke the all time scoring record.
But, in hindsight, Chalmers' comments aren't that surprising. Especially consdiering he clashed with James regularly during their Miami days. Like, when he called him a b**ch, something that obviously angered the future Hall of Famer.
Loading embed tweet https://twitter.com/HoopMixOnly/status/1638576355615940623?ref_src=twsrc%5Etfw
So far, LeBron hasn't responded to Chalmers' hot take. Knowing him, he'd rather let his actions do the talking, and in this case, it's focusing on making the Playoffs and winning another championship.
Pacers rookie Benedict Mathurin is proof that Mario Chalmers is right about LeBron
Mario Chalmers bold statement of no one fearing the idea of playing against LeBron James caught everyone off guard. Or did it? Thinking about it, Indiana Pacers rookie Benedict Mathurin is proof that Chalmers is right. The rookie went viral after he went on record claiming he would have to "see just how great" LeBron is.
Loading embed tweet https://twitter.com/BleacherReport/status/1597361441001992193?ref_src=twsrc%5Etfw
That quote alone gives Chalmers' arguement a foundation. So, is The King a player that is not to be feared? Or will he make both Mario and Mathurin eat their words with his performances on the court? We shall see.
---