"Meyers Leonard, I wouldn't say s**t on a stream": De'Aaron Fox has some words of advice for the disgraced Miami Heat center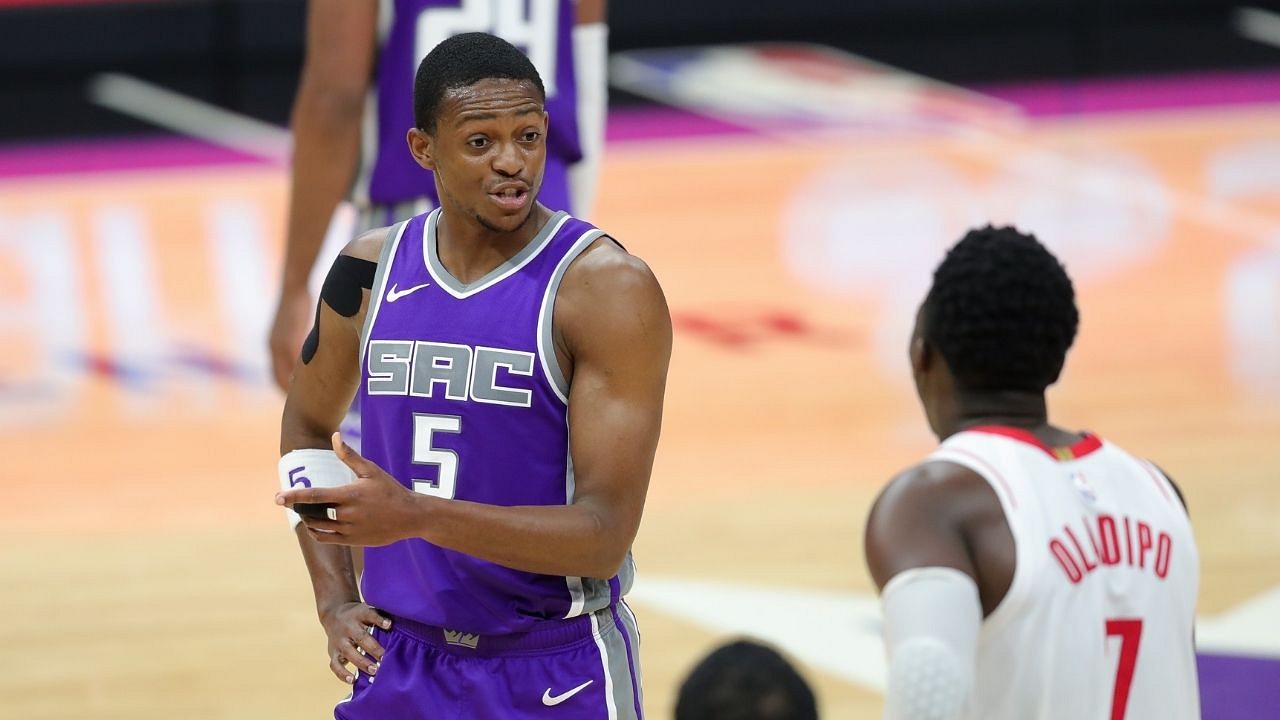 De'Aaron Fox sends out some advice to Meyers Leonard on the dangers of talking trash while gaming, especially while live-streaming.
Several NBA players in today's age tend to dabble in other interests. Some try their hand at music, while many others have their own podcasts.
But more than any other field, gaming has become a very popular field of interest for these players. And Meyers Leonard is evidently one of them. The player even live streams his gaming sessions, and unfortunately, that is part of the reason he is in hot water right now.
Also Read: Stephen Curry explains why he screamed at his teammates during a timeout against the LA Clippers
While talking a bit of smack to one of his opponents, Leonard used a racial slur online. This act of his earned him a serious suspension and a fine from the league.
Since this took place, many in the NBA community have come out and commented on the situation. And as a part of this group, De'Aaron Fox recently came out with some wise words for Meyers Leonard.
"I wouldn't say no s**t on stream": De'Aaron Fox on the Meyers Leonard affair
De'Aaron Fox is one of the many players in the NBA community that is an avid gamer. And so, when he was asked about Meyers Leonard's situation, this is what he had to say:
"One, I wouldn't say no st on stream. That's dumb as st."
He further went on to speak on how bad trash talk can get within the online gaming community during his interview. Overall, he made it clear that he doesn't participate in any verbal back and forths during his gaming sessions.
Statement from NBA commissioner Adam Silver on Meyers Leonard: "Meyers Leonard's comment was inexcusable and hurtful and such an offensive term has no place in the NBA or in our society." pic.twitter.com/mYOMu67PNG

— Shams Charania (@ShamsCharania) March 11, 2021
Also Read: Julius Erving reveals why he felt he was better than the Bulls legend
Many others from different communities have come out and spoken on the matter and about Meyers Leonard. A few big names have even offered to sit down with the Heat player and help him truly understand what he said.
It truly was saddening to see a figure with so much influence use such a hateful word. But, with the responses so encouraging, there is hope that he will learn from this sobering experience.
---