"Michael Jackson Was in Front of the Mirror for 2 Hours": Magic Johnson Reveals Exact Moment When the 'Smooth Criminal' Inspired Him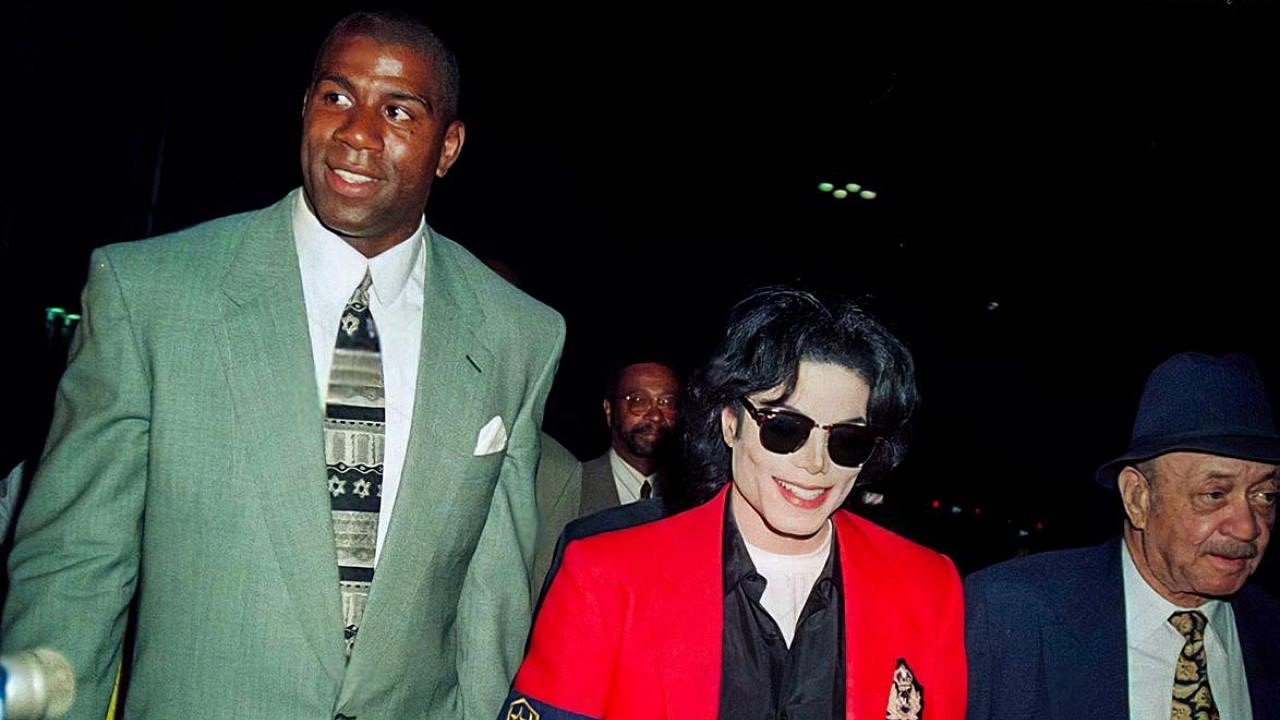 Magic Johnson was one of the superstars for the Los Angeles Lakers in the 20th century. There is perhaps no greater example of a star in Los Angeles Basketball history. Magic was so popular he would often attract the mighty from Hollywood. One of them was pop icon, Michael Jackson.  
Magic Johnson and Michael Jackson had a friendly relationship between the 1980s and 1990s. They were highly successful African-American icons who rose to fame. Being in LA together meant a close bond developed.
Michael Jackson attended several Lakers games during Magic Johnson and the Lakers "Showtime" era. Johnson returned the favor by attending his concerts and shows.
Michael Jackson was one of the first celebrities to publicly show support for Johnson during his HIV announcement. They were close friends until Jackson's death in 2009. In fact, Johnson spoke at Jackson's memorial service, where he shared fond memories of their friendship and the impact Jackson had on his life.
And it is this impact that he once again enlightened us with through an episode of All The Smoke podcast. And it is the way MJ illustrates showmanship that really got to Johnson.
Magic Johnson tells Showtime Basketball's "All The Smoke" that going on tour with Michael Jackson made him want to become a better player. "Never seen anybody like him. This dude would be in the mirror for two hours just working on his moves. It was unbelievable." pic.twitter.com/7VKOEp3I9Q

— Michael Jackson (@michaeljackson) March 13, 2023
Magic Johnson was stunned and fired up after watching Michael Jackson practice
For any star, the bright lights can be intimidating. The best of the best do one thing better than others, which is to practice. They practice so that they don't get intimidated.
Magic Johnson, while he was a basketball player played in LA, and in a time when the Lakers were quite literally called "Showtime". And thus Magic, when touring with Michael Jackson had the perfect time to witness the Smooth Criminal in action.
While the distractions in the form of women and fame followed, what Magic noticed was that Jackson would spend nearly 2 hours practicing his moves and ensuring that his routine was perfect. A moment that helped the 5x NBA champion realize he had to be better than ever.
Of course, the two remained quite cordial and Johnson even appeared in one of Michael Jackson's music videos.
A whole lot more anecdotes and trivialities from Johnson in the podcast
When you tune into Showtime Basketball's All The Smoke episode with Magic Johnson, you will gasp at the sheer amount of stories and information he drops on the hosts.
The hosts, mind you, are Stephen Jackson and Matt Barnes, both very accomplished NBA players; even they are stunned at the sheer wealth of stories that Magic has.
It is incredible that the Lakers legend has lived life so rich and vibrant. His tales are nothing short of folklore. From touring with Michael Jackson and Prince to hanging out with Hugh Hefner and Jerry Buss, Magic has lived it all.
---
Share this article