"Lavar Ball Couldn't beat me if I was one-legged", Michael Jordan responds to LaVar Ball's 1v1 claim from back in 2017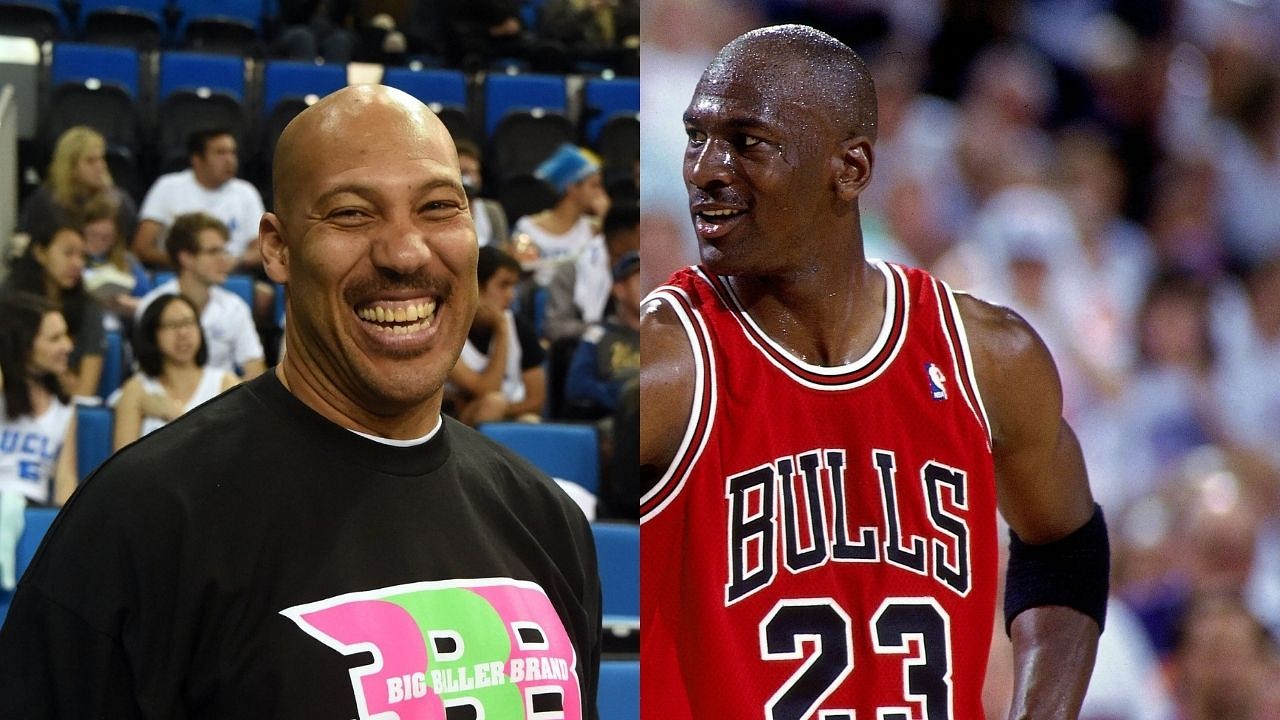 Michael Jordan and the Hornets drafted LaVar Ball's youngest son, LaMelo Ball as the #3 pick in the 2020 Draft
The NBA Draft took place on 18th November and the Charlotte Hornets had the #3 pick. The Wolves with their #1 pick selected Anthony Edwards. The Warriors, with the #2 pick in the draft selected James Wiseman. This fell perfectly for the Hornets, as they had aimed to draft LaMelo Ball, and with their #3 pick, they did just that.
Also Read: "Michael Jordan wants the Hornets to draft LaMelo Ball"
With LaMelo Ball, the Hornets and MJ also inherited LaVar Ball. There isn't a single person in the NBA world who doesn't know of LaVar Ball. He made his way to the limelight when his eldest son Lonzo Ball was drafted by the Lakers back in 2017. Back then, he made a controversial statement regarding Michael Jordan. He said he could beat MJ back in his prime.
"I don't think he could beat me if I was one-legged.": Michael Jordan on LaVar Ball
Either Michael Jordan waited all these years, or LaVar Ball's statement just reached him. He finally decided to dignify the statement by giving a response totally apt to the absurd assumption made by LaVar.
What everyone wishes to see with LaMelo Ball in Charlotte: A LaVar Ball vs. Michael Jordan 1-on-1! 😂‼️

MJ: "I don't think he could beat me if I was one-legged." 😂 pic.twitter.com/ejdNdGMzuR

— NBA Buzz (@OfficialNBABuzz) November 19, 2020
Also Read: "LaMelo Ball faces his brother Lonzo Ball for debut NBA match"
LaVar Ball backtracks on his comment regarding Michael Jordan
LaVar Ball was recently in an interview with ESPN 850 WKNR in Cleveland. There he backtracked on his initial statement about Michael Jordan. He started by saying how the comparisons surrounding the NBA have fallen.
"Look at everybody, man," he said. "Everybody used to say, 'You know, I think Wilt Chamberlain is better than Shaq; I think Oscar Robertson is better than LeBron.' Now the story is LaVar is better than Michael Jordan.
He further went on to say,
"C'mon, I didn't even play basketball in the pros and they're talking about me and Michael Jordan. That's what I'm talking about. He tells me he can beat me with one leg. Well, guess what: I can beat him with one hand. Now we both look like we out there like we can't play."
Also Read: "How much is Seth Curry set to earn with the Sixers?"
It would be interesting to see whether the things LaVar does affect LaMelo and his relations with the Hornets. One thing is for sure, we haven't heard the last of LaVar Ball and his comments.
---
Share this article