"Mike Breen called him Taco Bell": Hall of Famer announcer commits hilarious gaffe, calls Celtics center Tacko Fall by name of the fast food chain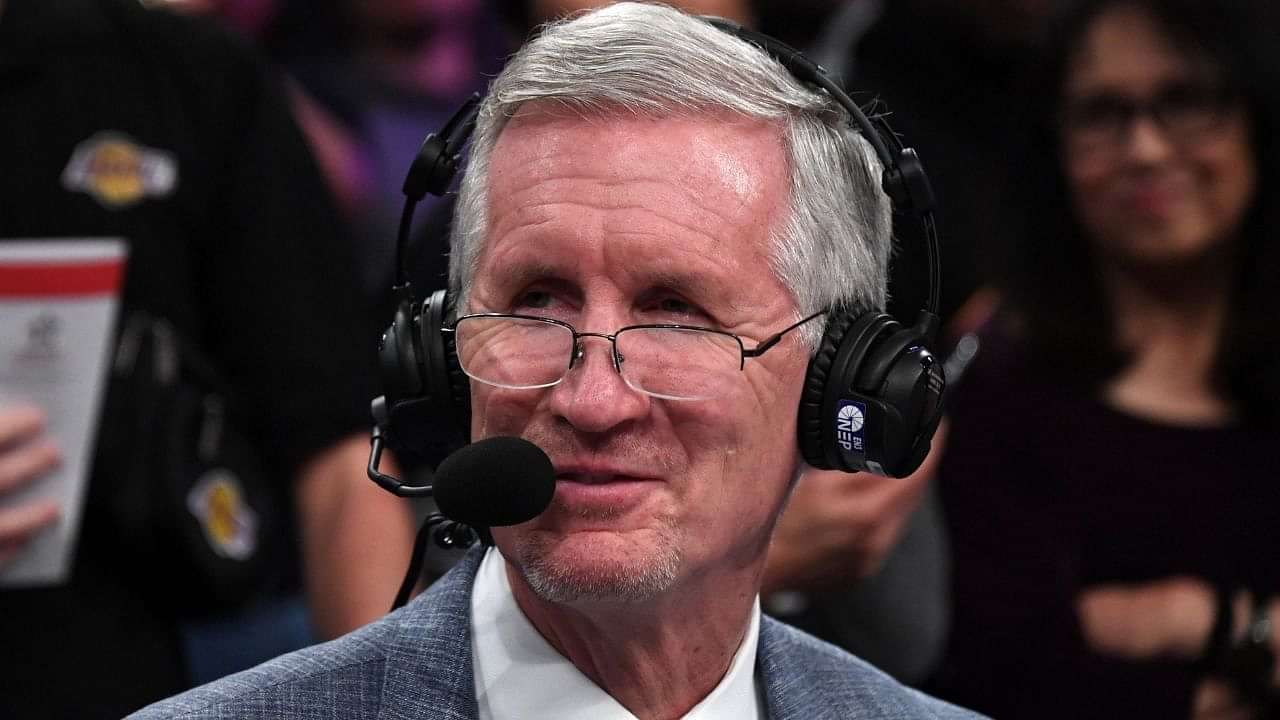 The Boston Celtics ended their season with an L against the Knicks. But for Knicks announcer Mike Breen, it was still open season.
Boston rested all 7 of its top players, fielding the likes of Payton Pritchard and Aaron Nesmith in their starting lineup. With Jaylen Brown injured, the Celtics' season is essentially unsalvageable at this moment.
They seem to understand that by now their season is a lost cause, so they're grooming their youngsters. It hasn't produced the best of results, obviously, as today's game indicated. The Knicks came away with a 96-92 win at the Madison Square Garden this afternoon.
Also Read: "Stephen Curry with the Baron Davis celebration": Warriors star reacts to leading the Warriors to 8th place in the Western Conference
But entertaining us viewers was the unparalleled commentary of Mike Breen in the Knicks' booth. Breen was inducted to the Naismith Hall of Fame this weekend, and his words and gaffe tonight reminds us of possibly the greatest NBA announcer of all time in Marv Albert.
Mike Breen calls Tacko Fall 'Taco Bell' by mistake
It was the 3rd quarter of the game today when this mistake happened. Tacko snagged a defensive rebound despite the Knicks' best efforts to keep it alive, but Breen somehow contrived to call him 'Taco Bell'.
It took him a fraction of a second to realize his mistake when Clyde reminded him what he'd done. Frazier asked Mike if he's feeling hungry, to which Breen replied that he needs a commercial break. It was as immaculately handled as a gaffe as any we've seen on live TV.
Loading embed tweet https://twitter.com/KnicksMSGN/status/1394001760252014596?ref_src=twsrc%5Etfw
Clyde and Mike Breen have tons of chemistry with decades spent on the microphone alongside each other. The duo played it off as coolly as possible – in fact, Breen's declaration at the end may have been even funnier than his gaffe.
Also Read: "If LeBron James can get J Cole a championship, he's the GOAT": NBA Fans react to hip-hop star's professional debut for Rwanda's Patriots BC in the Basketball Africa League
---