NBA 2K21 soundtrack reveal: Damian Lillard drops two new tracks as part of NBA 2K21 Soundtrack artist crew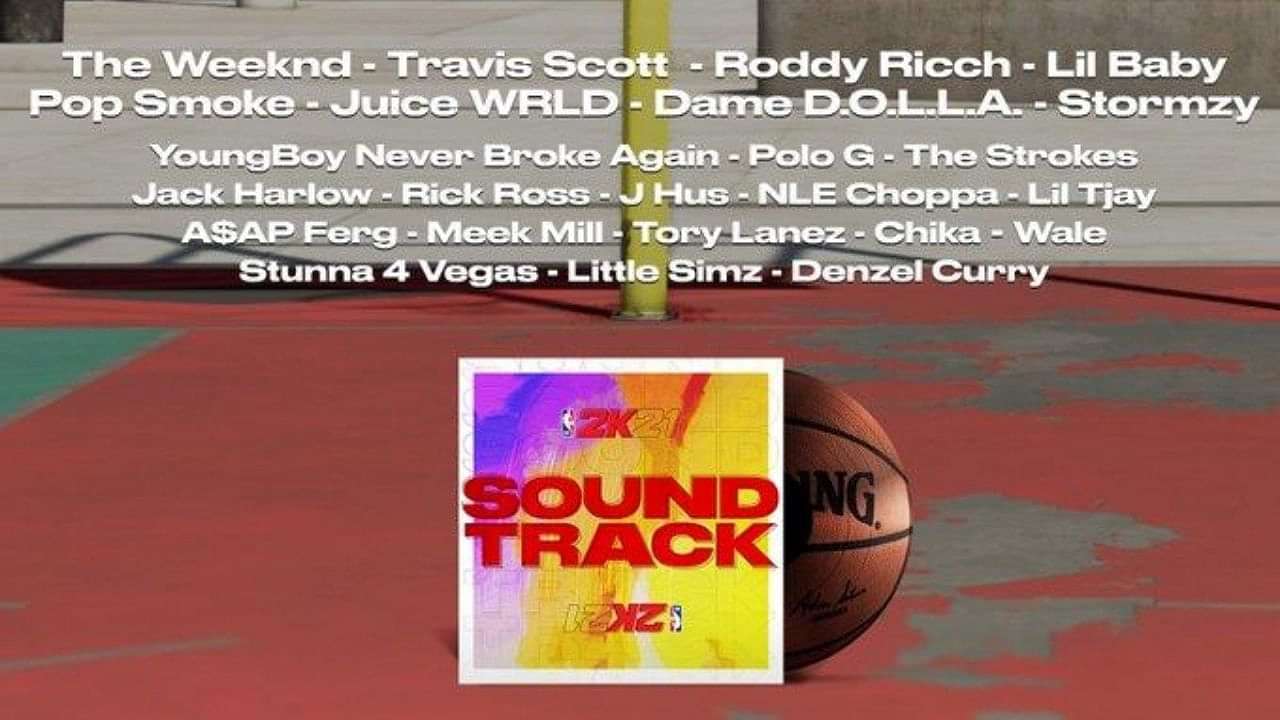 NBA 2K announced its soundtrack for NBA 2K21 on Monday. Fans went wild over the 2 new tracks by 2K21 cover athlete Damian Lillard. 
The NBA 2K21 iteration of the popular basketball videogame NBA2K features many popular artists like Roddy Ricch, The Strokes, Stormzy and recently deceased Juice WRLD. There are a total of 52 tracks. Just like how they did with 2K, the soundtrack will be updated through the year with new music.
Loading embed tweet https://twitter.com/NBA2K/status/1287749687362179072?ref_src=twsrc%5Etfw
The NBA 2K21 Soundtrack featuring Damian Lillard
As of now, NBA 2K21 will launch with all the 52 songs on September 4. It will be available on PlayStation 4, Xbox One, PC, Nintendo Switch, and Google Stadia.
The 2 unreleased tracks by Damian Lillard will debut exclusively in the game. However, fans can check out the entire soundtrack, which is available on Spotify.
NBA 2K21 also boasts of being one of the largest and most curated sets of tracks which have ever been assembled for a sports video game. The soundtrack was meticulously selected by 2K to improve the player's in-game experience.
NBA2K21 Next-gen
The next-gen version of NBA 2K21 has additional songs. It will feature 202 songs when it is launched, and as the year goes on, the next-gen soundtrack will keep getting updated. The updated songs will span across various genres like hip-hop, R&B, rock and electronic music.
All video game players know how important it is to have an exquisite soundtrack to enhance the in-game experience for the fans. 2K has left no stone unturned in its quest to provide fans with best.
"Music has always been an integral part of NBA 2K, and each year we strive to expand our approach to the players' in-game experience," said Alfie Brody, Vice President of Global Marketing for NBA 2K.
"This year we're able to bring the soundtrack to completely new heights with a highly-curated tracklist powered by next-gen technology and a cover athlete in Damian Lillard who's adding unreleased tracks; together embodying the NBA 2K21 theme – Everything is Game." he added.
---