NBA Games Today: Mavericks vs Suns TV Schedule; where to watch NBA restart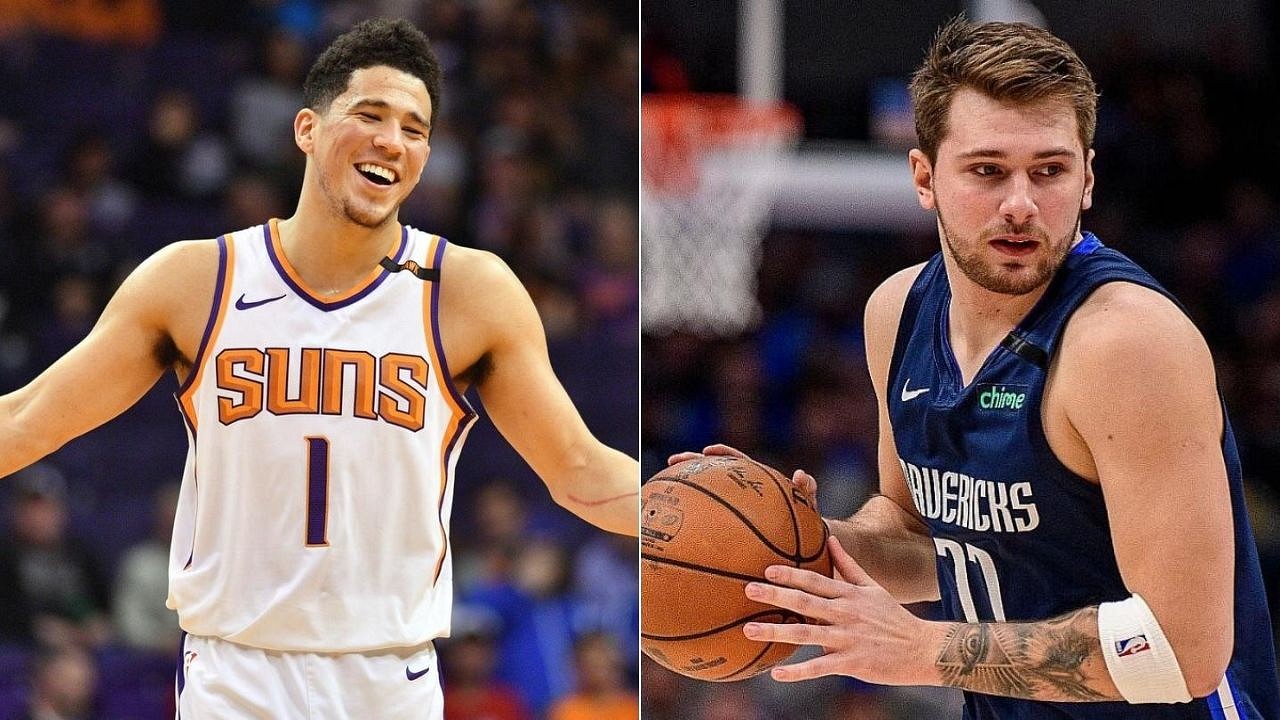 Red Hot Phoenix Suns (33-39) will face Dallas Mavericks (43-31) in a must-win game for Suns. Here we look at the Match Preview and TV Schedule for the game.
When 22 teams having entered the bubble, the odds for Suns to make it to the postseason were very slim. However, the team is on a winning marathon run with a 7-0 record in Orlando. Suns are in the form of their lives in the season restart but know that the job isn't quite done yet.
Portland Trail Blazers and Memphis Grizzlies will also play their final seeding game today. The results will sort out the play-in-tournament. However, Suns will definitely need some help from Bucks and Nets, as they desperately need the Grizzlies and Blazers to lose tonight.
Read More: NBA Games Today: Kings vs Lakers TV Schedule; where to watch NBA restart
Mavericks (43-31) are currently placed 7th in the West and are behind Jazz (43-28), who are placed 6th in the tbale. If Mavs can stop Suns winning streak and Jazz loses to Spurs, Mavericks will finish sixth avoiding the Clippers in the playoffs.
Thus, there is a lot riding on this game and hence expect both teams to go full strength and all out to achieve their respective objectives.
Where to watch Mavericks vs Suns on TV and Online?
The game is scheduled at 6:30 PM (ET) and can be watched on the following platforms:
NBA TV (Accessed through NBA League Pass)

Fox Sports Arizona
Fox Sports Dallas
TSN1
TNT
Game 75.
🆚 @suns
⌚️ 3PM CT
📺 @foxsportssw
📻 @1033fmESPN pic.twitter.com/AYJ1h1qG9D

— Dallas Mavericks (@dallasmavs) August 13, 2020
If you wish to watch the match on NBA TV, then you must get your hands on NBA League Pass through NBA official website or the official mobile app. 
Mavericks vs Suns Preview
Blazers are the biggest threat for the Suns right now. The only side which can stop Suns from entering the postseason is Lillard and co.
A win for Blazers tonight against Nets will secure 8th seed in the West. After that, the team will need only one win in the play-in-tournaments for a playoff berth. Blazers will go as favorites against Nets as Lillard is destroying teams single-handedly. In the previous match against Mavericks, Damian Lillard scored 61 points.
Read More: NBA Games Today: Bucks vs Grizzlies TV Schedule; where to watch NBA restart
Devin Booker has led his side to seven wins and today too the onus will be on him to guide the Suns into the realms of the play-in tournament. However, their fate is not completely in their hands and they'll need help from the Grizzlies and Blazers. But Booker will want to do whatever he can and ensure that the Suns extend their 'perfect' record in the Bubble
Mavericks have won three games and lost four in Orlando. Kristaps Porzingis and Luka Doncic have been impressive for the side. While the Mavs have an envious offensive game, their defense has let them down on multiple occasions, and that is the major reason why they haven't been able to close out tight games.
Tonight is a tricky game for them, as they could go out and rest their key players. However, with that 6th seed in sights and a possible way to avoid the Clippers in the 1st round, the Mavs would want Luka and Porzingis to give it all they can.
The probable lineup for Suns
Ricky Rubio
Devin Booker
Cam Johnson
Dario Saric
DeAndre Ayton
The probable lineup for Mavericks
Luka Doncic
Seth Curry
Tim Hardaway Jr
Dorian Finney-Smith
Kristaps Porzingis
---
Share this article