How Much Does Ja Morant Make Per Game? Exploring Grizzlies Star's Possible $231 Million Contract Extension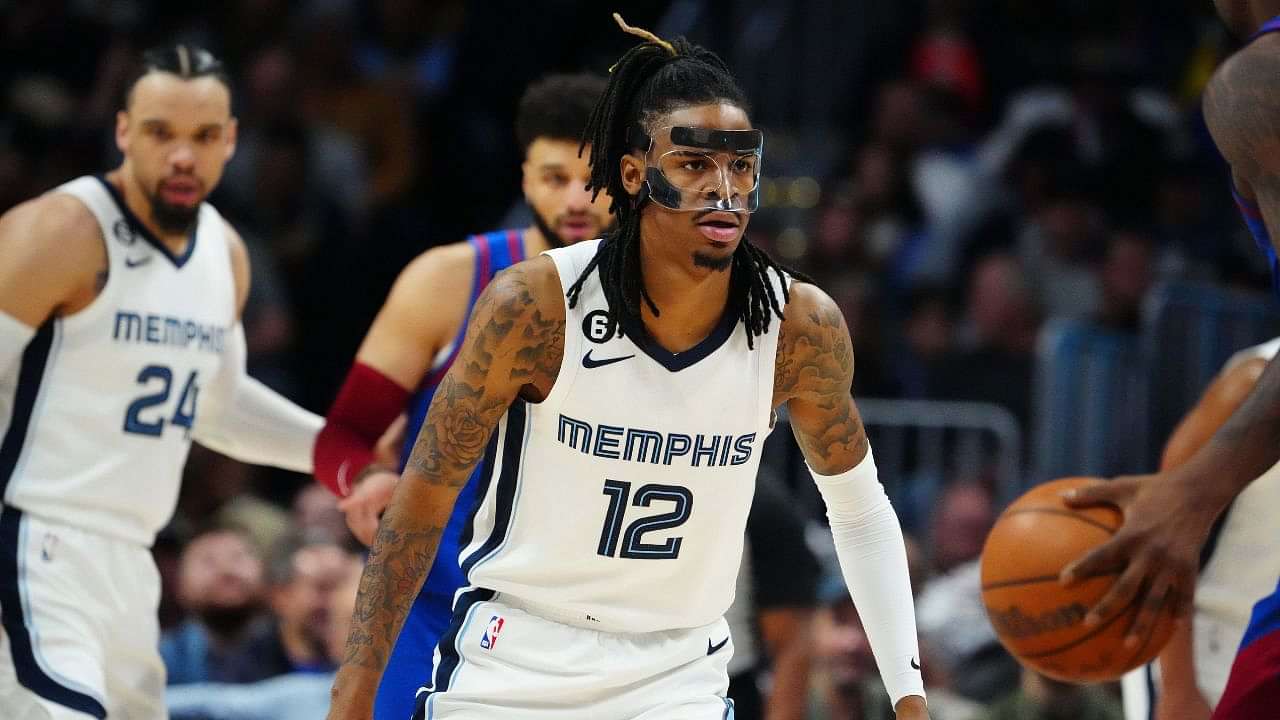 Ja Morant, who's the leader and star of the Memphis Grizzlies, could possibly lose out on over $39 million barring a change in the status quo.
Morant emerged as a great up-and-coming story for the Memphis Grizzlies last season. The team finished 2nd in the Western Conference standings and won a playoff round.
More was slated to come for them this year, but a series of events over the past 2 months have derailed what was a promising season for Memphis. Chief among them is the Ja Morant suspension.
Morant streamed himself live on Instagram a few hours after losing in Denver to the Nuggets. The youngster displayed a gun on his stream at one point, which set off an investigation by the police for possible foul play.
The investigations concluded that Morant hadn't carried his gun on the Nuggets team plane. He denied ownership of that firearm in a statement yesterday. Morant was served an 8-game suspension by the NBA for his reckless actions.
Loading embed tweet https://twitter.com/JalenRose/status/1636126495461580801?ref_src=twsrc%5Etfw
Also Read – "Ja Morant Gonna Make $231 million for dribbling": Charles Barkley Wants Grizzlies Star to Give Up Being a 'Gangster'
Ja Morant contract 2023: How much is he getting paid this year?
The NBA implemented rookie-scale contracts in the 1995 Collective Bargaining Agreement (CBA). With these in place, lottery-bound teams would get good rookies for a relatively lower salary (compared to their on-court production).
Due to this arrangement, almost no young NBA star earns according to their true market value. Instead, first-round picks compulsorily have 4-year contracts with team options after the 2nd and 3rd seasons.
According to the rookie scale for the 2019 NBA Draft, Morant is slated to earn $12.1 million this season. His rookie-scale contract is worth $39.61 million over 4 seasons.
He signed a Designated Player extension with the Grizzlies' front office in the summer of 2022. This next contract could be worth as much as $231 million over 5 years, conditional upon him making 2 All-NBA teams.
Loading embed tweet https://twitter.com/overtime/status/1542720627362205696?ref_src=twsrc%5Etfw
Morant will earn $33.5 million for the 2023-24 season according to this extension.
Also Read – Ja Morant Once Shocking Spent a Total $4.3 Million on Adjoining Mansions For a Mind-Blowing Reason
How much does Ja Morant make per game?
For the 2022-23 season, Morant makes $147,789 per game played. This figure will rise to a minimum of $408,536 per game according to his supermax extension if he doesn't make an All-NBA team.
If Morant does make an All-NBA team, his earnings per game will rise close to $500,000 per appearance from next season.
There are few players in basketball as exciting on the court as Ja Morant. The 23-year-old has the ability to wow audiences with an athletic play every game. His propensity to penetrate the defenses and challenge the rim protector is second to none. His contract would be worth every penny.
---