Nikola Jokic Takes Over Wilt Chamberlain To Be the Only Player With Multiple 35-point Triple Doubles With 90 FG%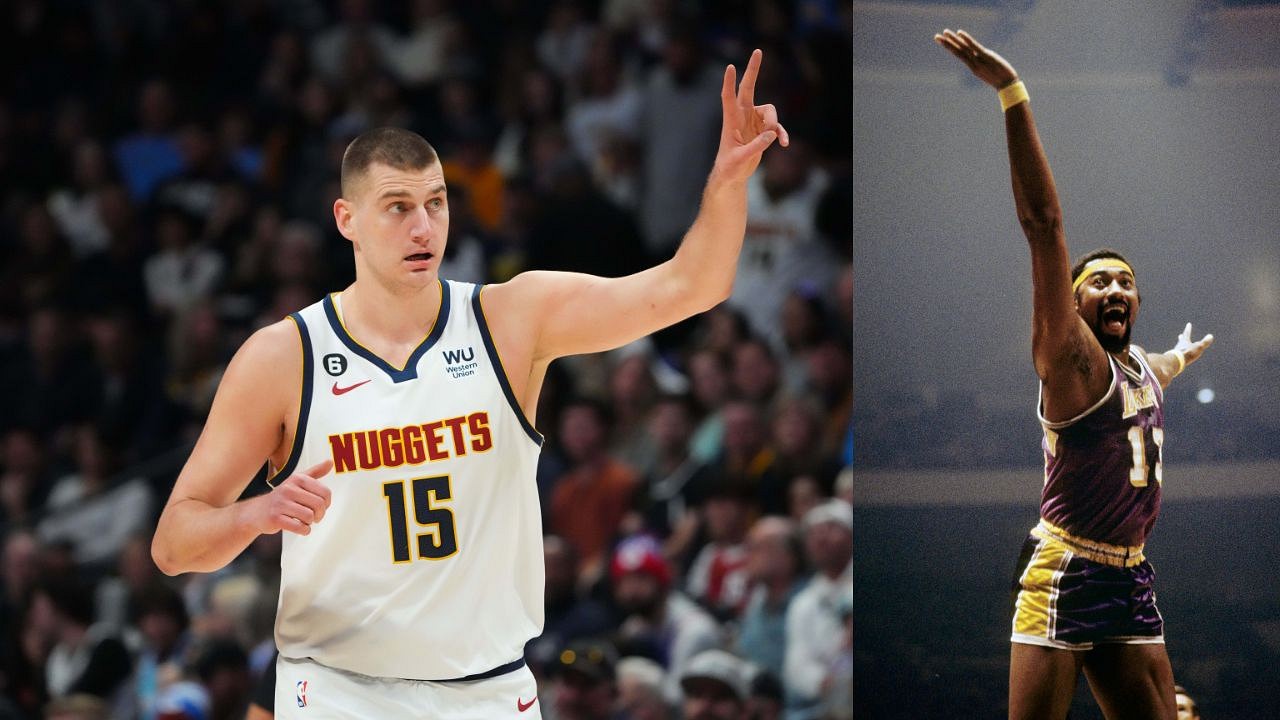 Nikola Jokic is proving himself to be the greatest big man ever since Wilt "the Tilt" Chamberlain. Although Shaquille O'Neal is also considered as close to the Philly legend, he lacked a certain skill that Wilt showed us for a season that he could do quite well, passing.
However, The Joker is taking it to another level this season as he is leading his Denver Nuggets in scoring, rebounding, and assists per game while he is 20th, 7th, and 3rd respectively in those statistics when we consider the entire league. Insane!
With his 36-point triple-double last night against Damian Lillard and Co., he is now averaging 24.9 points, 11 rebounds, and 9.8 assists per game and aggressing towards another MVP season.
Also read: Nikola Jokic, Who is on Pace to Win his 3rd MVP, Ties Michael Jordan for Mindboggling NBA Record 
But, that's not the only big accolade he is towards, the Serbian international is literally doing everything in his capabilities to make people forget that a big man ever dominated the game like he is currently doing. And he's doing it by taking over every Wilt record in the book.
Nikola Jokic becomes the only player to have two 35-point triple-double with 90 FG%
When Jokic converted 13 out of his 14 shots on Tuesday, spoiling Lillard's terrific 44-point night, according to StatMuse, he became the first player in NBA history to put up two 35-point triple-doubles while shooting 90% from the field.
The last time he did it was in October 2018 when was just starting to become the player he is now. Wilt Chamberlain, on the other hand, had only one 35-point triple-double with 90 FG%, while he had a 30-point one as well.
There is no way that Jokic isn't breaking all these Wilt records every other night without studying the man himself secretly. Maybe he will reveal it when it's all said and done, perhaps he won't. For now, let's just enjoy what he is giving us. It's unreal.
Also read:"I Saw LeBron James Drop 50 on Warriors, But Nikola Jokic..": When Larry Nance Jr Witnessed the Best Basketball Game Ever
Jokic's full-throttle effort to make the Nuggets the best in the West
If you think the Joker is maxing out for the season putting all these massive numbers while playing every possible game and over 33 minutes each night, just watch him at the end of games closely, and believe me when I say this, the man doesn't break a sweat.
The Nuggets are 20-3 at home and 31-13 overall good for the #1 spot in the West 0.5 ahead of the Grizzlies. If beating them in a 7 game series was ever difficult, this will be the season.
Also read: "Nikola Jokic Doesn't Impact the Game Like Giannis Antetokounmpo": Kevin Garnett Questions The Joker's Defensive Efforts to be the Best
---