Michele Roberts NBA: "No, I pay your salary", Patrick Beverly lashed out at NBPA Executive Director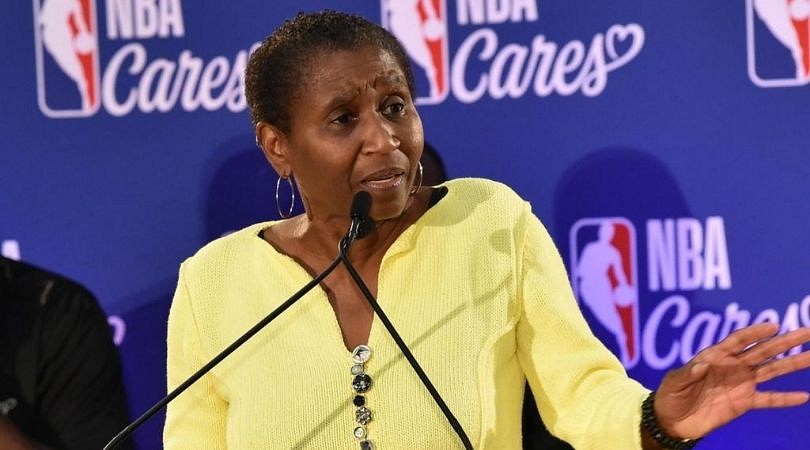 Michele Roberts NBA: Patrick Beverly disrespected Michele Roberts of the NBPA during Thursday's meeting, as reported by Yahoo's, Chris Haynes.
The NBA bubble in Orlando, Florida for the past 2 days has most definitely been filled with tense moments, to say the least. This trend was carried forward during the emotion filled meeting held by the NBPA on Thursday, to discuss the future of the NBA playoffs.
Also Read: https://thesportsrush.com/nba-news-nba-resumes-players-have-decided-to-resume-nba-playoffs-post-players-meeting-in-bubble/
During this meeting, the executive director of the NBPA, Michele Roberts, was running down some statistics on the financial consequences the league as a whole would face, if the the Orlando bubble was abandoned.   
What Happened between Patrick Beverly and Michele Roberts ?
As Roberts was talking about the numbers, Los Angeles Clippers Patrick Beverly quickly pointed out that he wholeheartedly disagrees with her statements. Roberts politely stated that these are just the facts and that the players would have to face the financial out-turn.
Beverly spoke out of turn again to which Roberts asked if she could continue on. This prompted the former Houston Rocket to snap at Michele Roberts say, quote, "No, I pay your salary."
This resulted in an immediate disapproval  from the President of the NBPA, Chris Paul, Miami Heat's Udonis Haslem, and others in attendance.
Was Patrick Beverly out of line for his statements?
As evident by the reaction from Chris Paul and other veterans present in the meeting, the defensive minded guard did take it too far.
This comment, by many, has been deemed extremely disrespectful and completely uncalled for.
---
Share this article