"Playing against Nikola Jokic is Joel Embiid's Super Bowl": ESPN's Ramona Shelburne Reveals Sixers Star's Excitement For Nuggets Game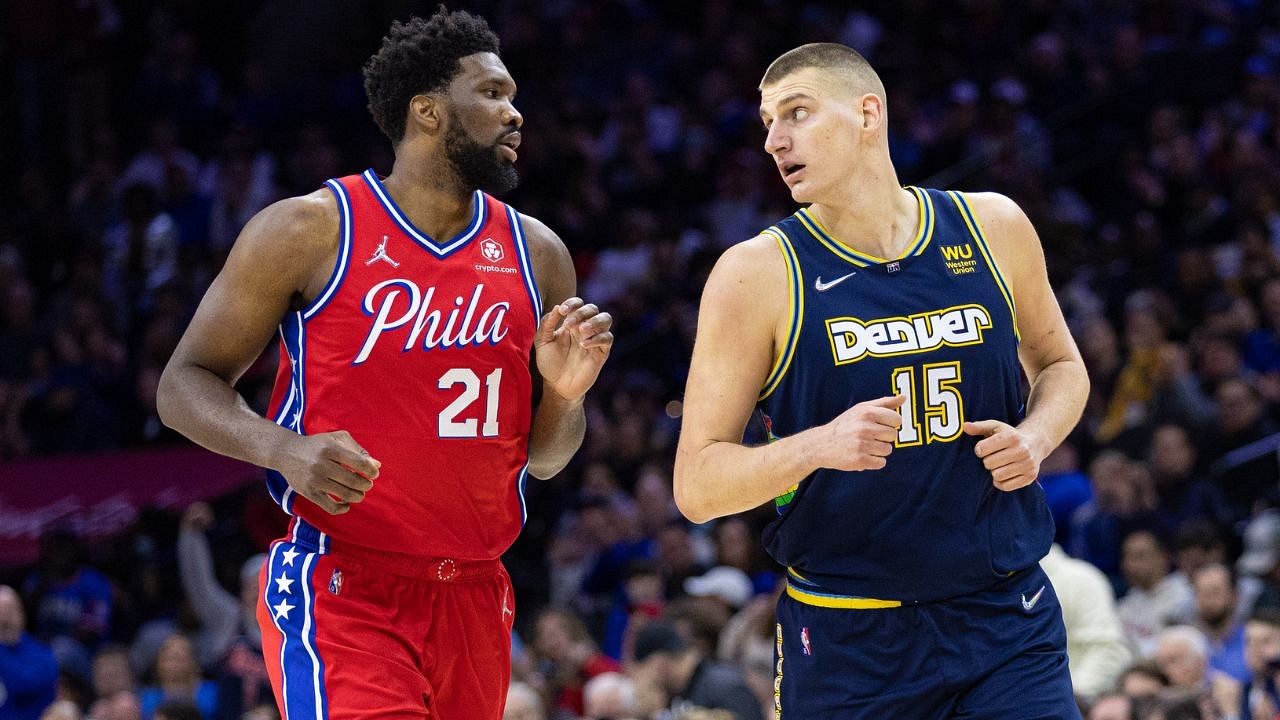 Joel Embiid became the scoring champion last season after he took over LeBron James for his first individual award in the NBA. He would have wanted it to be the MVP for sure, but it went to Nikola Jokic for the second consecutive season.
Now it's 2023 and The Joker is aggressing towards another one, leading the MVP race for the third year in a row and his team towards a #1 finish in the West for the first time in franchise history.
Meanwhile, Embiid is on a mission of his own to be the best in the league. And so, when the two juggernauts meet on Saturday for the first time this season, it would be for a game Joel's been waiting for.
Also read: "I can just see colors": Giannis Antetokounmpo Explains his Court Vision as Bucks Beat Nikola Jokic-less Nuggets
"Playing against Nikola Jokic is Joel Embiid's head-to-head Super Bowl": Ramona Shelburne
Jokic did not play Denver's last game against Milwaukee Bucks along with Jamal Murray and MPJ citing different injuries, of course. However, that was a back-to-back game after their win in New Orleans, so we know what's with that.
Hopefully, they were trying to keep themselves ready for the Philly game because as per Ramona Shelburne of ESPN in Embiid's head, a match against the Joker is the Super Bowl.
Sixer coach Doc Rivers, though, doesn't want this rivalry to take over the focus and attention from winning the game.
"Not really, but you want your player to do better than their player. It does become a team thing. When it manifests itself into a team thing, it's a really good thing, but I mean, it's natural. Last year, I think that second game. Joel and Joker both played well," Rivers said about wanting the hype for Embiid vs. Joker match-up.
He went to compare this rivalry with the one in his own days. The Wilkins-Bird one, "you want to win the game, number one, but I do remember the Dominique-Birds, he didn't go into the game with that."
Also read: WATCH: Fans Go Crazy as Nikola Jokic Breaks Incredible Nuggets Record With 3686 Assists en-route to Entertaining Win Over Wolves
Jokic and Embiid are the biggest superstar centers since Shaquille O'Neal
It took NBA a long time to get somebody this prolific in a big man. Although Dwight Howard was the closest thing to Shaquille O'Neal since the Diesel started wearing off in the late 2000s, he wasn't as prolific as Shaq on the offense.
However, Embiid has been good on both ends of the floor. If not for his injuries, the man might have had a couple of MVPs himself. He did become the first big man to win the scoring title since the Lakers legend won it in 2000.
Meanwhile, Jokic also achieved a huge feat last attained by Shaq. He became the first center to win an MVP in 21 years when he first won it for the 2020-21 season. So, this rivalry has the potential to become the league's best if these two can bring their teams to the Finals. But it better be this year.
Also read: Denver Nuggets All-Time Leaders in Assists, Points, Steals, Rebounds, and Triple-Doubles
---