Shaquille O'Neal and Charles Barkley Honor Their Idols Skip Bayless and Shannon Sharpe With Waggish Shoutout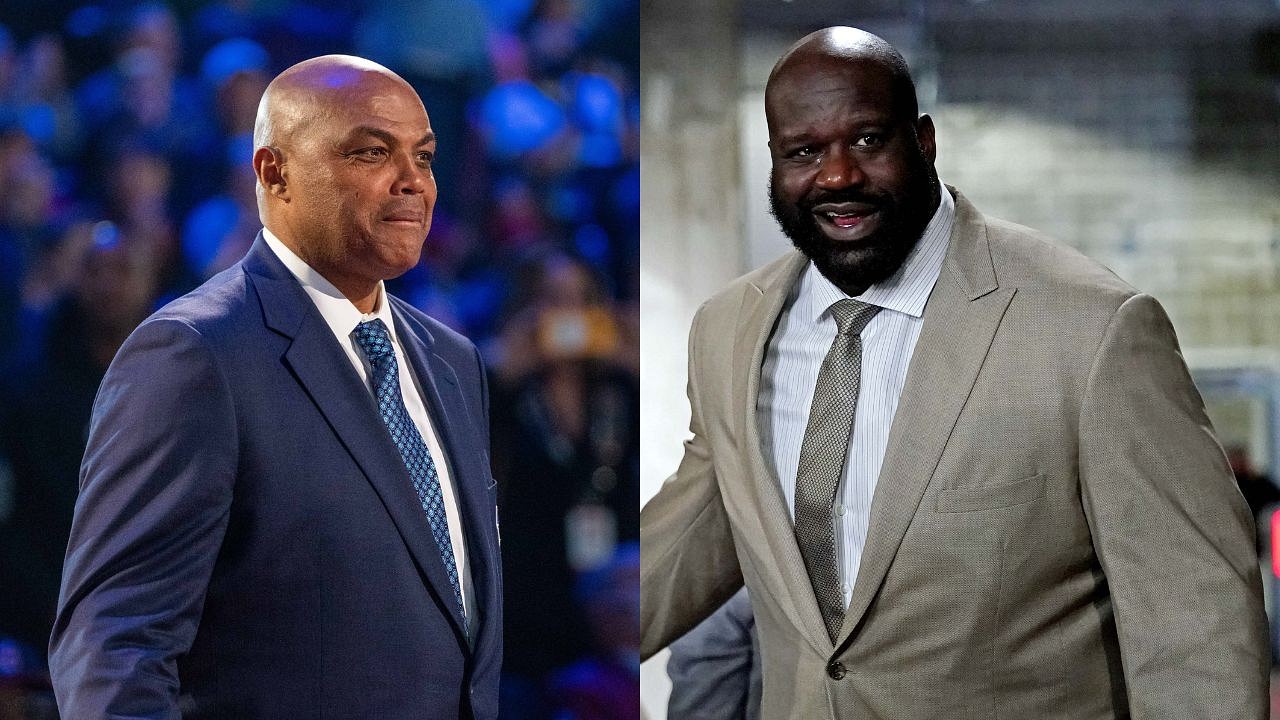 It is hardly a secret that Charles Barkley and Shaquille O'Neal are starting to become iconic on NBA television for their hilarious yet regular fights on air. Of course, it must be mentioned that it often isn't serious whatsoever.
Now, there have been about a billion impressions of both these personalities, by several other personalities on television. Heck, there have even been several impressions of them fighting on the interwebs as well.
But, if there was an impression that fans haven't had the privilege of seeing, it would have been to see the Chuckster and Shaq impersonate a certain other duo on a rather controversial sports show.
It would have been, if the miracle didn't take place already, that is.
Let's dive right into it, shall we?
Also Read: "I would have loved being in that same role": Utah Jazz Owner Dwyane Wade is all Praise for Russell Westbrook 
Shaquille O'Neal and Charles Barkley decide to act like Skip Bayless and Shannon Sharpe
Well, we aren't sure 'act like' is quite the right term. No, the two very literally shouted the often enraging and controversial duo out on live, national television.
And you can see it all go down in the clip in the tweet below.
Chuck and Shaq re-enacting the Shannon Sharpe and Skip Bayless argument 🤣pic.twitter.com/G2mtzRocsk

— ClutchPoints (@ClutchPointsApp) December 14, 2022
The weirdest part of this whole ordeal is that if the Skip Bayless shout-out is ignored, Shaquille O'Neal and Charles Barkley seem like they're going through their general argument.
Heck, perhaps the only difference here is that they put slightly more power into shouting than they usually ever do.
Shaquille O'Neal and Charles Barkley once reacted to the best impressions of the Laker legend together
Charles Barkley, given the massive personality he is, once had to show up on SNL as well, for which he had to travel to New York.
So, what did Inside the NBA do? Well, they took the show to New York.
And here are the hilarious scenes that came out of it.
Which impression of Shaquille O'Neal did you think was the best one?
Also Read: Watch: Draymond Green Get Into a Heated Argument with a Fan, Asking Officials to Escort Him Out
---
Share this article