Shaquille O'Neal, Despite Signing a $121 Million Deal, Was Left With Just $1.9 Million After First Lakers' Payday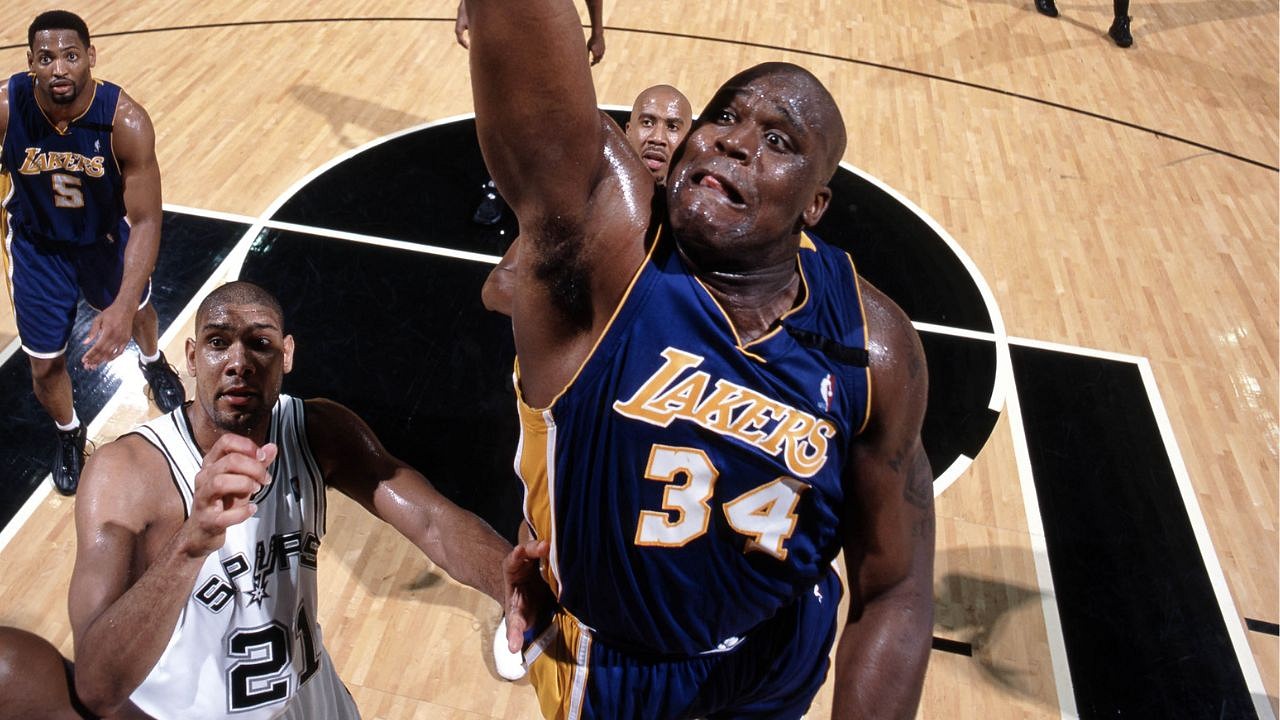 Someone with a $400 million business empire isn't who you expect to have been at the receiving end of trouble owing to careless spending. And yet, that is exactly what a young Shaquille O'Neal did, back in 1996.
The big man had just moved to the Los Angeles Lakers from the Orlando Magic in free agency. Shaq had signed a ludicrous 7-year $121 million deal with the Lakers and secured himself the "bag". However, even Superman wasn't immune to the folly of not knowing how to deal with his newfound riches.
The Big Diesel treated his first salary as if it was the genie's blessing from "Kazaam" itself. Shaq went on to purchase three Rolls Royce's and a lot more in a shopping frenzy. All this, before realizing that he wasn't in the tax-free paradise that Florida was, anymore.
From Florida, the big man had forgotten that he had moved to Los Angeles where the taxation regime set him back 50% from the source itself. One can imagine the shock when he found out the same, especially after his extravagant splurge had already set him back a few millions.
Also Read: $400 Million Man Shaquille O'Neal's Favorite Investment Hilariously Has Charles Barkley Written All Over it
Shaquille O'Neal was left with only $1.9 million from his first paycheck after his spending spree.
While that still reads as a staggering figure to a common man, for Shaq it came as quite a shock. After expecting to be going home with upwards of $10 million from his massive $20 million salary, the big man was left with "only" $1.9 million.
"So now when I first get to LA, listen 120 through 7 [years]. What's that, what I made what $20 [million] a year something like that. So I get to LA now, I gotta floss Gary. I'm going over, and I'm looking at matches in the hills. How much is this for me? Cash. How much is that Rolls Royce? $300,000? We get three of them, another million. Just straight cash. So when I saw my cheque with $10.9 million and I had spent $9 million. Boy, was I upset with myself. I really was" recalled O'Neal of his unfortunate adjusting experience to his new economic surroundings.
The realization was also prompted and not arrived at on his own. Shaq's agent Perry Rogers came to his rescue and informed him how he was running himself to the ground with his splurge. While it may have been quite the rude awakening, O'Neal could at least rest easy knowing his agent had his back.
This also marked arguably the only anecdote surrounding the Big Diesel that involves wasting money. It remains unknown whether this was the moment O'Neal's financial nous was triggered. Regardless, ever since, all we hear is of how clever the big man's dealings with money have been.
Shaquille O'Neal has added close to $120 million over his career earnings.
Despite spending upwards of $8 million in one go, Shaq has still made a profit of around $120 million over and above his career earnings. A remarkable feat indeed, considering how often stars have had issues with managing their finances.
O'Neal's financial acumen and investments have often caught the eye of many NBA fans. From investments in Google and Apple to owning over a hundred Five Guys outlets, the big man has spread out his money wisely across arenas.
Superman's current net worth stands well around the $400 million mark right now. With eight-figure incomes still being reeled in through his role at TNT, going beyond $500 million and more isn't unrealistic.
Taxation lessons may have come by the hard way, but that's probably the only time Superman had money issues.
Also Read: "I Look For Moms": Shaquille O'Neal Explains How He is Using His $400 Million Net Worth to Make the World a Better Place
---
Share this article